Furniture shifting services in Bangalore can be used while relocating home or office in Bangalore. Moving those large size box bed (or deewan as we call this in North India), 3 door cupboards or a large and heavy conference table is not easy. In fact you can't even move them yourself from one side of your room to the other side. But for movers and packers companies in Bangalore, moving large size furniture is not a big deal. They undertake such furniture shifting and relocation assignments every now and then.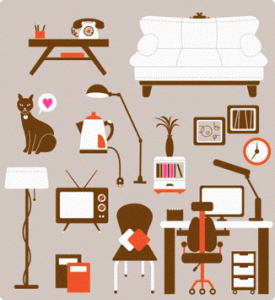 Local movers and packers companies can help you with furniture shifting  and they will be happy to disassemble most of the modular furniture. Because their services are not just limited to packing and moving of furniture, but they can also disassemble and reassemble our furniture post move. Furniture relocation is just a part, but when you are moving your home locally within Bangalore or from Bangalore to Delhi, Pune, Hyderabad or any other city, you would require their help in moving other appliances like TV, fridge, washing machines, books, clothes etc. If you are moving your office then you would also need to move other office equipment like projectors, projector screens, coffee machine, files, cabinets etc.
Movers and packers companies can really make a lot of difference but then you ought to be sure that you have hired a well placed and equipped movers and packers for your shifting and relocation needs; be it your home or office.
What makes furniture shifting services so special?
There are different types and size of furniture in your sweet home. Some of them quite hard and heavy, others may be light weight but very fragile in nature like an imported center table. You can obviously move these items yourself within the room, but can't take chances when you are relocating from Bangalore or within Bangalore itself.
Most of the modern furniture can be disassembled and folded in to pieces, but can you really do that yourself? Do you have access to all those tools and equipment to disassemble a king size doubled bed with box yourself? I am not sure (pun intended).
But movers and packers companies offer furniture shifting services in Bangalore and you can avail their furniture shifting service to get all your domestic household furniture packed and moved safely without any single scratch.
But how does Movers and Packers pack furniture items?
They understand the process and they are in this trade, so naturally they know how to move this furniture without any hassle. They will start by disassembling those furniture sets which can be disassembled. After disassembling those into smaller parts, they will wrap each of the pieces using foam and cardboard sheet and thin plastic wraps to make it even secure and waterproof.
That's easy. But how do they pack the larger household furniture like cupboard or Godrej Almirah with mirror which can't be disassembled? Wanted to ask this, right? They will vacate that furniture and wrap them in same way. Wrapping is done in multi layer and in such a way that, there will be no reason to meet any scratch.
That's about heavy weight and larger household furniture. Other furniture items like dining table or center table etc also wrapped using thick foam, followed by second layer of cardboard sheet and thin plastic layer to bind it all properly and protect from rain or water.
For furniture with glass top, movers and packers will obviously detach the glass top and pack the furniture separately from the glass top. Glass tops are packed separately with proper labeling to highlight that there is glass inside it must be handled carefully. Else they may put a heavy object by mistake on the glass top and that can damage it. To avoid it all they label each of the packed items properly using permanent markers.
What about office furniture shifting services in Bangalore?
Office furniture shifting is part of office relocation service that movers and packers companies. Although the process is nearly the same, the difference lies in the types of furniture. Office furniture is usually larger and heavier but irrespective of the size and type, movers and packers can look after the entire shifting. Some of the office even has desks etc attached to the wall, especially if interior work is done. Even such furniture sets can be disassembled and moved without any hassle.
Office relocation services that movers and packers in Bangalore offer is best when you want to shift your entire office with all of the furniture, PC, Tables, Desks, Chairs, Conference Table, Switch Racks, file cabinets and anything else. They can pack and wrap everything properly and get it relocated within Bangalore or even outside Bangalore.
One of the best advantages of availing office shifting services to move your office is to decrease the downtime and relocate without any issues. Movers and packers service providers can schedule everything as per your convenience and get it all relocated quite safely. They offer complete end to end office shifting services in Bangalore i.e. from furniture to files, cabinets to chairs, desktop computers, server and other office equipment.
Find movers for furniture shifting services in Bangalore
There could be many ways of finding and hiring movers and packers for furniture shifting in Bangalore. Such as searching for them on the internet, asking friend and colleagues for reference or using social media or exclusive platforms like ServiceSutra.
Find movers whichever ways you are comfortable with, but make sure to compare rates from different service providers at least a couple of them or more. By comparing rates not only you will have options, but you can also ensure that you are dealing with the right team and at the right price and both team and price is equally important.
Over to you
Furniture shifting should not be attempted, it's going to be really challenging. The best way to relocate household or office furniture is to find a movers and packers who offer furniture shifting service sin Bangalore. Talk to a few of them, compare their prices and hire one who looks capable, competent and who offers you the better deal.
If you are not sure how to go about it or where to search for such movers and packers then we can help you. Just post your furniture shifting requirements here to receive best price offers from competent movers or call: 07044123404 for any help.
What according to you is the most difficult task while shifting furniture?