There are two ways to move a house in India. One you could pack all of your household goods of your own, hire a truck and get your household goods moved. The other option that you have is to hire a professional packers and movers company to move your house in India. Depending on the circumstances that you are in, you can choose any of the two methods. Moving your house in India is not going to be easy because whichever method you apply, there is a lot to be done from your side too.
If you decide to move your house and not hire professional packers and movers service providers, then entire process have to be planned and executed by yourself. Let me remind you that it's not going to be easy for you to buy packing materials in same quantity that you may require. You can't go wrong in estimating the volume and types of packing materials that you need. If you run short of it, you have to buy it again or have to compromise on the quality of packing. Similarly if you end up buying more packing materials than what you may require, you will end up spending more cash.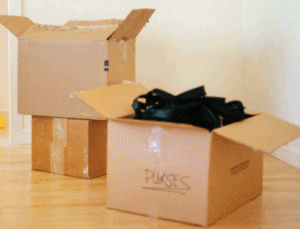 Experience of anything is a great thing to have. Packers and movers companies have that experience and once they look at what is to be packed, they can estimate the amount and types of packing materials required to pack all of your goods safely.
Then the most crucial job at hand is of packing; if your goods are not packed using good quality packing materials, it may get damaged in the transit and of course you don't want that to happen. You ought to arrange trucks, insure your goods and look after everything in between.
Not sure why you would relocate your household goods yourself when you can hire professional packers to move your house from anywhere to anywhere in India?
Here's is why hire professional packers for home shifting in India
Hire professional packers to move all types of household goods and articles safely, effortlessly and cost effectively. Getting your house moved effortlessly and in cost effective manner is not difficult if only you hire a professional moving company. There is more reason to hire a professional packer than moving your house yourself. Check top five of them out below;
Experience
Experience matters when you talk about packing all those fragile kitchen utensils, costly electronic items like television and decorative items made of good quality crystals. One of the best reasons to hire a professional packer and movers service provider while moving household goods is experience. Irrespective of how well you pack your goods yourself, you can't match the quality of packing those movers and packers will do.
Movers and packers companies have the experience of packing and handling of all types of household goods and appliances. They know how to disassemble what and how to pack it for safe and sound relocation.
Resource
Packers and movers companies have access to all types of resources which is needed to in packing and shifting of household items. They have equipments and tools which are required to disassemble foldable furniture, open fan, digital satellite channels, water purifier and everything else. They can manage everything quite comfortably, however when you start packing, you may not have the required tools and resources and you can't even but it just for once.
Manpower
Packing, loading and unloading are three of the main tasks that takes lots of efforts. You need to have trained man power with you who can assist you in handling these goods. Finding two guys to unload your Godrej Almirah (cupboard) is easier, but unloading it with two untrained man is not going to be easy. Movers and packers have trained labors and manpower who can handle it quite well. They know how to lift such huge items and they can load or unload these goods quite comfortably without causing any scratch or damage.
No doubt you can ask the trucking company to provide a couple of labors who can help you in loading packed household goods and materials. But there is a difference between a road side labor and one who is specialist in handling household materials.
Cost effective
Hiring packers and movers companies to relocate your goods could be cost effective than doing it yourself. Even if you decide to pack and move your goods without hiring packers and movers, you have to spend money on packing, labors, transporting, insurance and unloading. Only money that you save is for manpower. But you will be amazed to see that even professional packers and movers companies does not charge you lots of money on account of handling charges. They will be giving you itemized bill for each of the task that they will be undertaking.
In fact if you directly approach a transporter for trucks, he may charge you more because you don't have any idea of the costs of hiring a truck. But for movers and packers companies, it's their daily task. Similarly, while buying packing materials, you may have to pay more because you will be buying from a retailer. However movers and packers companies procure packing materials from wholesale market or from the factory itself.
Peace of mind
Hire professional packers and movers service provider because they will bring peace of mind. They will be looking after everything from cleaning to disassembling, packing, loading, insurance, unloading, unpacking, re-arranging and everything else in between. If you decide to relocate yourself without hiring a mover and packers company then you have to look after everything. If anything goes wrong, you will regret the decision. But when you hire a professional movers and packers company, you know your goods are in safe hands and that you don't have to look after everything. Just a little bit of supervision and you will be through.
Over to you now
You have built and setup your house over a long period of time. Goods inside are not just goods, but there are emotions attached to it. Imagine about the painting your spouse gifted you. Can you afford to get it damaged while shifting? I am sure you can't. It's better to hire a professionally trained and well equipped packers and movers service provider to relocate your house than doing it yourself. Give it a serious thought and take a call when you are fully convinced with your decision.