If you are planning to store your household goods safely for a few months then you can easily find storage facilities in Hyderabad (Andhra Pradesh) to store your home appliances, furniture and other domestic household goods and appliances. Storage of household goods in a warehouse is much better than storing it in your own house. If you are moving out of Hyderabad then there is no use of occupying rooms and paying rents just to store goods. And unless you are living in a society, there may be security issues and risks of theft or some other kind of damage.
But when you store your goods in a well managed warehouse which is widely available in Hyderabad, you can simply relax because there are people who will be looking after your goods. Most of the pacers and movers companies offer storage services to store domestic household goods and appliances in Hyderabad. But since there are so many moving companies for storage of household goods in Hyderabad, you may easily get confused in choosing one of them.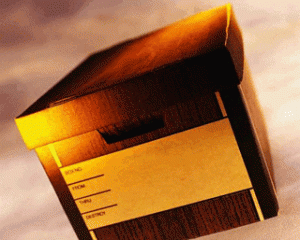 How to find storage companies for Safe Storage of Household Goods in Hyderabad
Finding a storage company in Hyderabad is not difficult, but finding a right company is. Here is how to plan, prepare and hire a storage company in Hyderabad (Andhra Pradesh).
First of all make a detailed list of goods that you want to store in a warehouse. Once you have the list, you would know how much space would be required.
Finalize a tentative timeframe for which you want to store your goods in storage or a warehousing facility in Hyderabad. You can keep your goods for months or years or as long as you wish.
Decide whether you would need access to your goods frequently. If you are moving out for of Hyderabad for a few months then you may need to have access, but otherwise you may need to access. So talk about that with the storage company so that they know where to place your goods in the storage unit so that you can have access to it easily.
You are good to start searching for storage service providers in Hyderabad. Since storage services are offered by movers and packers companies of Hyderabad, you can talk to movers that you know or ask your friends or colleagues.
Start with three or four companies, so that you will have options and opportunity to negotiate and choose from.
Meet all of the service providers in person and ask them questions that you may have. You may like to know about safety and security systems that they have in place, about insurance, obviously rates etc.
Evaluate each of the service providers. Do check for their reviews, feedback and overall credentials.
Ask them about the packing, whether they have included the costs of packing and carrying your goods either way or not? Your household goods have to be packed before storing it in warehouse.
Prefer to work with a storage company who is nearer to your home because at the end of the day, costs of moving your goods from your home to warehouse and again from warehouse to your house must be accounted for. Even if the storage company is offering the transportation, they might have included the carrying cost in their quotation.
Once you are done with the evaluation, you can do a bit of negotiation if possible and choose a storage company.
Over to you
Storage of household goods in Hyderabad in a safer storage and warehousing facility will bring peace of mind. It's better to store your goods in a warehouse than storing it at your own house and leaving it without attended. Safety of your goods is important, so don't take every word for granted when you meet the storage service provider. It's your goods; you ought to ensure it's in safe hands. So do a surprise visit and have a good look of the facility where your goods are supposed to be kept.