Christmas is all about spending a great time with your kids, family and friends. Exchanging gift with family and friends and hosting Christmas party at home is probably the best way to celebrate Christmas. I am planning to host Christmas party at home this time and looking forward to invite all of my friends with families.
Christmas comes once in a year and what can be a better way to celebrate it in a cold winter evening. Hosting a Christmas party at home is an awesome idea and especially when you can make it memorable without spending lots of money on things that hardly matters. For me a good party is one where there is something for everyone and when everyone remembers the party till next Christmas, you know you hosted a great party.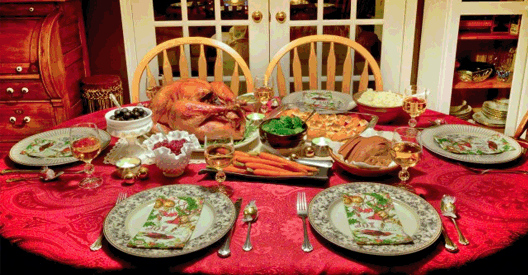 10 awesome ways to host Christmas party at home in budget
I recently bought a new home and hence it's a double celebration this time. But I have also spent lots of money on my new house and hence wanted to host this Christmas party without sending lots of money. Did some research and here's what I learned about hosting an awesome Christmas party in budget. In fact I believe if you want to make your kids feel special and wish to host a holiday party, then nothing can be a better occasion than the Christmas.
Are you set to host an amazing Christmas Party at home? Here are the best ways to host a memorable Christmas party this time.
1. Prepare a budget: If you plan to host a grand Christmas party, then the first thing is to have a tentative budget in mind that includes everything including food, gifts, decor etc. Having a budget will help you spend wisely on things that matters and organize an amazing Christmas party within the pre allocated budget.
2. Allocate the budget: After you have fixed a budget to host Christmas party, it's time to divide the budget for various types of costs like decoration, food, gift etc
3. Invite friends: Most of the expenses will go towards food and gift, so make a guest list wisely but include people you want to invite. Once you have the guest list, you may have to tweak your budget and that's okay.
4. Decorate yourself: It's always good to decorate on your own, because hiring someone to decorate, it may cost more. Look for creative ways to decorate like lighting, buy candles, Christmas tree etc. It's not difficult to decorate your home for a party where friends and family are invited.
5. Involve your kids in decorating: If you have kids at home, then you should involve them. Ask them to make some handicrafts for the Christmas party. This will not only help you to save money on buying decorative items but will also help you keep your kids engaged in something creative and useful.
5. Reuse decor items: It's not a bad idea to reuse some of the festive décor items like lights, Christmas tree, unused candles etc. I usually keep such décor items that can be reused next year and it helps me save money because even if I buy some decorative items, I reuse most of it.
6. Create a festive menu: Since it's a Christmas party, the food should reflect that. Wisely choose the menu and include recipes which can complement the Christmas mood. But instead of adding so many dishes and recipes, have just few items that taste well and fit the Christmas mood.
7. Starter and Desert: You may not feel like cooking, especially when you are throwing a party, but there are some quick and easy recipes for starters, desert that can be cooked quite easily. If possible, prepare starters, snacks, deserts on your own, instead of ordering from outside.
8. Hire a cook: If your guest list is big, it will make more sense to hire a cook than ordering food from your favorite restaurant. Ordering from outside may cost lots of money, but hiring a cook is not a costly affair and you know you are serving freshly cooked food to your guests. Another benefit of having a cook is you can ask them to prepare snacks and starters as and when needed.
9. Beverages: usually people like to have wine and other alcoholic beverages during festivals and parties, so don't compromise on this and if you can manage, but from duty free store to save some extra money. But make sure to have soft drinks as well, there should be something for everybody.
Over to you
I am sure you are excited about Christmas and planning well to host Christmas party at home and if so, get started by deep cleaning your home. Hosting a party at home is not easy when you are all alone, but then if you plan to invite just a few close friends and guests, it's not difficult either. Just have a budget in mind, hire a cook, and take care of décor on your own. Welcome your guest with open heart, receive them well and I am sure your friends will remember the party for ever.