If you are excited and looking for handpicked Christmas decoration tips and ideas then this is the post you can't afford to miss.
---
The most awaited and one of the widely celebrated festivals Christmas is coming soon. Christmas is all about decorating your home, exchanging gift, shopping for Christmas tree, Christmas caps, lots of lights and having a good time with your friends and family. I am very excited and looking forward to amazing Christmas decoration, shopping and having a great time with friends and family.
But our kids are even more excited and they are eagerly waiting for their beloved Santa Claus for he will bring lots of gifts for them. Christmas is celebrated grandly around the world and we do celebrate it in Kolkata in style. Christmas decoration at park street in Kolkata is a must watch and as always, I am looking forward to it.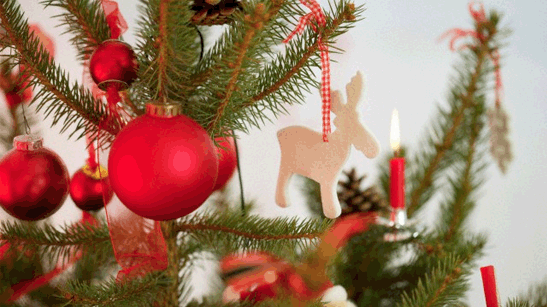 I am personally super excited and while I was looking for some amazing tips and ideas for Christmas decoration, I ended up making a huge list. Since Christmas is all about sharing gifts, I thought of compiling some 20 Christmas decoration tips and share it with everyone.
Top 21 Christmas Decoration tips to decorate your home for Christmas
Christmas decoration starts with proper cleaning of the entire house, backyard and surrounding. Make sure everything is as clean, get rid of any garbage and junk that you may have kept in the backyard. Once cleaning is sorted, you are good to follow these Christmas decoration tips and use.
Here are my top tips for Christmas decoration and I am excited to share it with you all. Please feel free to use it and share your ideas, thoughts and feedback.
1. Buy Christmas trees: If you have a pine tree in your garden, then you can decorate and use it as your Christmas tree. Or else, you can buy artificial Christmas trees and place it in your home and decorate it will decorative balls, bells, stars, and other decorative charms. Usually it's better to buy in odd numbers like five or six trees and place them strategically.
2. Bring Santa Claus: I am sure your kids have already reminded you to bring Santa Claus dolls and you also plan to bring Santa. Just make sure to buy right size doll so that it complement the rest of the Christmas decoration at your home. Christmas tree and Santa Claus will bring Christmas like feeling and your kids are going to love this.
3. Light candles: Christmas is incomplete without candles and I am sure you plan to buy some. Head to the market and buy some beautiful candles, and light them in your home. Lighting colorful candles will transform the overall Christmas decoration at your home and it is going to look amazing!
4. Make candle stands: When lighting candles, don't just put it randomly, so use candle stand to place candles. You may like to buy candle stands or make one on your own. To make candles stands, just take a few glasses (hardly used ones), paint over them with glass painting colors, and place tea-light candles or whichever candles you have.
5. Use woolen socks: Red colored woolen socks can be used for Christmas decoration at home. Clip red colored woolen sock to a string and then hang it from one corner of a wall to another. You may also hang it on the main door, it looks good.
6. Print, frame, and hang Christmas pictures: You will plenty of lovely pictures related to Christmas; it could be a picture of Christ, Christmas tree and Santa on a sledge, reindeer, or anything else. So, search for Christmas pictures from the internet, print them, frame them, and then hang it to your walls.
7. Wall decal: Decals are very easy to stick and easy to peel. So, what you can do is stick such a decal on your empty wall. You can easily find decals that are designed in the shape of a Christmas tree, so you can probably buy such a decal and stick it on your wall.
8. Scatter cotton: Since it is Christmas and every place doesn't experience snowfall in India, hence, it is better if you display snow in a different way. Wondering how? Well, use the cotton which you use for first aid or for removing your makeup, tear them into bits and pieces, and then scatter them over and around the Christmas tree to make it look like as if it was snowing.
9. Keep the home twinkling: Since it is Christmas time, make sure you buy too many fairy lights or string lights, and decorate your entire house with it. You can fit your string lights on your window grills, in your home, over your door, along with the curtains, and what not! This is the only Chinese product I love J for it just transforms the overall decoration.
10. Add more decorative light fixtures: Apart from string/fairy lights, you can also use some decorative lights fixtures such as a chandelier. Chandelier will make your room look like a palace, and really beautiful. You can also buy star-shaped lights, which can help you to decorate your home really well.
11. Hang a star outdoor: Most of the Christians have a habit of hanging a star outside their home before or on the day of Christmas. So, why don't you try the same? They put a star outside to resemble the star that was seen in Bethlehem on 25th December.
12. Make a soft board: If you have an empty wall, then another thing which you can do is create a soft board. After fixing a soft board to your empty wall, what you can do is pin a few previous years greeting cards, you can pin you kid's paintings, some memorable photographs, some charming notes and etc.
13. Display some jars: Another thing that you can use as a display or decorative item is a jar filled with chocolates and candies. You can take one or two, or more mason jars, fill them with candies and place them on some shelve or a table from where it is clearly visible.
14. Hang wreaths: Another specialty of Christmas is the wreaths. So, you can probably by some wreaths that can complement the Christmas theme, and hang it on each and every doors, near your stairways, and even on some empty walls.
15. Stick Santa masks on a wall: If you have an empty wall, then why don't you stick a few Santa masks on it. Buy a few Santa masks and randomly stick them to your empty walls, to make it look better than before.
16. Bring home some fresh flowers: During winter, you'll get a variety of flowers in the market. So, what you can do is buy some fresh bunch of flowers (preferably rose) and place them in a beautiful vase.
17. Hang ornaments from windows and doors: If you want to add an extra spark to your curtains or windows, then hang some beautiful Christmas ornaments (bells, balls, stars, socks, and etc), and hang it to your windows using a ribbon. You can do this over your doors as well.
18. Fake some gifts: Thinking how would you fake gifts? It is simple. Just take many empty cardboard boxes, wrap them well with a gift wrapper, and then palace them under your Christmas tree and on your empty tables, just to attract people's attention.
19. Change curtains/draperies: The best and cheap way to change your room's look is by changing the curtains. Christmas is all about deep color like red, blue, green etc so if you are buying new curtains, go for solid colored curtains such as red or maroon. And if you already have colorful curtains, then hang it on the windows. Along with those solid colored curtains, you can hang white colored sheer curtains too. The combination of white sheer curtains with heavy maroon/red colored curtain/draperies would look just perfect for Christmas.
20. Add rug to warm the floor: Christmas is the color of red and white (which resembles Santa's clothes color), so when you choose accessories make sure you choose either red or white colored one (just like the curtains). In the case of a rug/carpet, make sure you by the one that is red or maroon.
21. Switch pillow covers: If your couch's cushions are wearing the same old covers since ages, then winter is the perfect time to change the cushion covers. Buy solid-colored covered cushion covers, again red, maroon, or white, since it is Christmas time; and change the cushion covers.
Over to you
Christmas is all about lots of decor, good food and having a great time with friends and family. Christmas decorations, among other things are really important to bring the feeling of Christmas and hope these decoration tips will help you.