In order to maintain the beauty of your sweet home, you have to figure out a definite house cleaning plan. Whether you are living in a rented house or you are living in your own house, house cleaning is an integral part of your day to day life. You simply can't ignore it.
House cleaning can be easy and fun only when you know how to clean your house and beautify your home. I want to share some house cleaning tips and ideas to help you maintain the beauty of your sweet home.
So are you ready?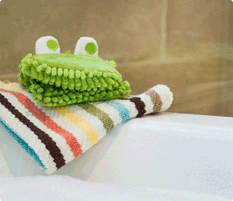 Ok. Here we go.
Clean the floors
Floor of your house is most prone to dirt and dusts and thus keeping it clean every day is a must. You can't ignore cleaning the floors even a single day. Ideally you should get the floor twice every day. Different rooms require different types of cleaning. Floor of the kitchen and bathroom is different than the floors of your bedroom or the living area; hence you need different strategy to clean each of the floors. Use good quality cleanser and homemade cleaning solutions, dusters, sponge etc to clean the floor. Carpets need different treatment and you can clean them using vacuum cleaner.
Cleaning the Wall and Ceiling of your home
Walls and ceiling are one of the most ignored portions when it comes to cleaning. This is because we assume floors are the only part that gets dirt. But the fact of the matter is walls and ceiling should also be cleaned very often else dusts and dirt will build up. Depending on the kind of paint you have applied, you may wash your walls or else you may simply get rid of dusts using broom or other tools.
Leakage and Plumbing Issues
Leakage in the kitchen or in the bathroom can be terrible. Not only it looks bad, but it's going to attract cockroaches and ants in your house. Make sure there are no leakage and to ensure this you ought to get the plumbing right. Make sure to not dump the garbage or leftover foods in the basin. Kitchen sink and wash basin also need special attention and must be cleaned regularly.
Kitchen cabinets, drawers and racks
Kitchen is one of the most important rooms. Hygiene of your kitchen room is very important. Right from the kitchen cabinets to kitchen tops and racks, all of them need your attention. Make sure to get the kitchen top cleaned everyday using good quality cleanser once you are done with cooking. If you ignore cleaning for a few weeks, you can see cockroaches and ants all around. Make sure no portion is left unclean in your kitchen and that every portion is dry. Moisture could be terrible and attract pest and ants.
Fan, lights and other elements
Cleaning of fans and light fittings are essential. You may not need to clean them every day, but certainly every fortnight or every three weeks. When you clean these equipment regularly, it will be easier. Once the dirt start building, it will be really difficult to get them cleaned. Fans and light fittings are usually out of your reach so use cleaning ladder and experience caution while doing so.
Over to you
House cleaning is essential to maintain the beauty and aesthetic feeling of your house. When done properly and regularly, house cleaning won't look like terrible things to do. It's comparatively much easier to keep your house clean especially when you encourage all your family members and kids. You may also like to book a professional cleaning company to help you with one time house cleaning.
So how do you clean your house?