You can't downplay the hassles of packing and moving a house or your office. Whether you plan to move your home or office locally with the city or you are moving outside (the state), there are lots of hassles involved in packing and moving. Whether you are moving your home appliances or office furniture, even a little bit of mishandling could cost you.
Fortunately, movers and packers companies can help you with packing and moving of home appliances, office furniture, car or industrial goods. Movers and packers companies can make it look easy and uncomplicated because that's what they do every day. Moving companies have the experience in packing and moving of all types of materials and that's why they can help you move conveniently without any hassle.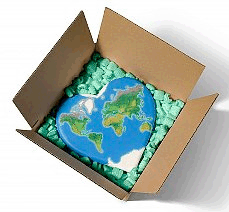 But before we jump off and draw a conclusion, lets understand the difference between do it yourself move and moving with the movers and packers companies.
Do it yourself Vs hiring specialist movers and packers
If you have moved our house recently or if you are planning to move next week, you must have gone though this confusion; hiring a mover or doing it yourself which one is better?
We'll be talking about the value addition by movers and packers in detail, but just to give you a perspective to begin with, let's look at what complexities are involved in packing and moving.
To begin with you ought to buy good quality packing materials like carton box, bubble wraps, packing bubbles, tapes, labels and so on. Yes you can pack some of the items sing old used card board boxes, but then the risk of getting the goods damage is always there.
Once you have sourced the packing materials, you ought to put efforts in packing and further find labor for loading, and unloading. You have to hire a truck anyways because there is no alternate option (unless you consider booking it through railways).
Just remember, packing, loading, transporting and unloading is not going to be that easy especially if you are doing long distance home or office shifting.
What happens when you hire a movers and packers company?
They will also do the same. Bring in good quality packing materials; get your goods and items packed by experienced executive who know how to get it right. Their trained executives will come over and supervise everything. They will handle loading, transportation and unloading and also buy transit insurance.
And you don't even have to bother about anything. Simply allow your mover to take over and get it all done for you.
If you are thinking about the cost, except your own efforts, you are almost paying for everything (labor, truck etc) in both cases. Then why take risk and go through all these hassles while packing and moving a house or office?
Give it a thought. Serious thought.
Moving is not easy, no matter how many friends you have who can come over and help you. It's a tiring and tedious task. One should do better things in life and leave this to the experts – the movers and packers.
Hope you have a taken a call. If you want to do it yourself then check these posts for packing and moving tips and ideas. But if you plan to hire a movers and packers in budget then read on.
Here's how to hire movers for packing and moving in India?
There are so many moving and relocation companies out there, but when it's about finding the one who is affordable and reliable, you ought to be a little cautious. Here's how to go about it.
But wait, don't hire a mover without verify that they are reliable and they are in the business since quite some time and have the expertise to handle the kind of packing and moving assignment you are planning to do. Also understand all about insurance and process of claims in case of damage or mishap.
Over to you
Packing and moving house or office is a complicated task whether you are doing it yourself or hired a mover. But having a professional moving company to your side is certainly going to help.
So what do you think is better doing it yourself or hiring a movers and packers?