Kitchen room is probably the one that has to be designed with adequate planning. When you buy a new home, you want the interior designing work to be done in the kitchen and living area and then only in the bedroom. Among all of the rooms, interior design for kitchen is probably on the top of priority list. There is a reason for this. A look into your kitchen could reveal a lot about your lifestyle and taste and hence it is important. Interior design for kitchen should be done thoughtfully.
We often receive queries about interior designing services and at time there are people who are not quite sure if they want customized interior design for kitchen, or they should go with the readymade modular kitchen which is available in the market. There are modular kitchen makers who design and sell various types of modular kitchen. But nothing can beat the custom made kitchen interior designing.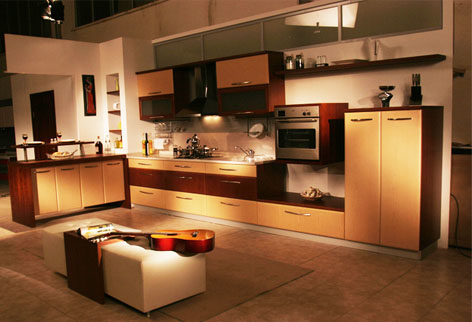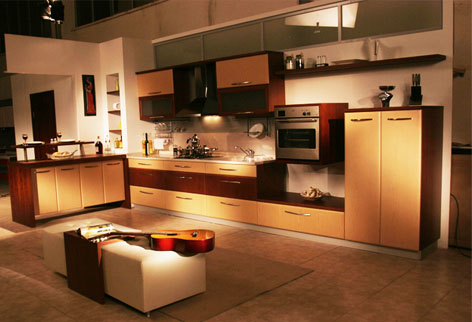 Nothing can be beat the joy of having a custom designed modular kitchen in your house that is built for you as per your needs and priority. If you are not quite sure, whether you should talk to an interior designer or goto a store and buy a modular kitchen, then read this post. I am going to reveal why it's better to engage with an interior designer who can help you get custom design for your kitchen.
Customized Interior design for kitchen
As you already know, interior designers can play a very important role in getting the entire home designed according to your taste, need and budget. But the problem is, most of the interior designers in India would prefer to work on entire project. You can only find a handful of interior designer who will be happy to design just the kitchen or the washroom or any other specific room.
It's simple, the human efforts in meeting, discussing, scheduling and other co-ordination takes more or less same kind of efforts. The famous and big interior designer firms don't have time to take on smaller projects like interior designing of a kitchen or a living room.
But there are many who will be happy to take on smaller projects and they offer custom interior design services for any specific room as per your need and budget. Because there are many users who don't want to do the entire house and rather want to get the kitchen interior work done and then do interior works in other rooms of the house.
And there are many advantages of hiring an interior for custom kitchen interior work, like;
Can be designed according to the layout and size of the kitchen.
The interior designer can offer you different types of options.
Full liberty to use branded materials that just best.
They can do the kitchen with and without altering the layout of the kitchen.
Multiple types of styles and color to choose from.
Full control over everything, that is from the shades and style of the titles to quality and color of the plywood.
It's way better to get the kitchen interior work done through an interior designer than buying a modular kitchen from a store.
Cost and process of interior design for kitchen
It all starts with a discussion to understand your kitchen needs, followed by the measurement of the kitchen. Based on your needs and layout of the kitchen, they may show you various types of designs and layouts for the kitchen. You can also ask for the catalogue of the kitchen designs to get better idea. Once you select a design, they can start building the kitchen. Once the design of the kitchen is approved, it should not take more than a few weeks to get the complete kitchen finished.
Charges for interior design for kitchen may vary depending on the brand of the materials being used and also on the size and layout of the kitchen. It may cost as less as Rs. 100000 and as much as Rs. 200000 or even more.
Over to you
Interior designers can help you get your kitchen designed as per your lifestyle, taste and budget. Not every interior designing company will be happy to take only kitchen interior projects, but we know many interior designers who do good quality kitchen interior designing. If you are looking to get the interior work done for your kitchen, we can help you find best interior designers (across all major cities in India) who can work in your budget. Charges for a good quality custom designed modular kitchen may cost between Rs. 100000 to 200000 or more at times.