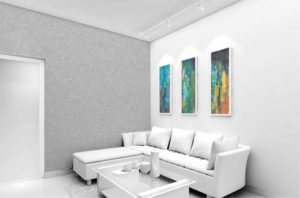 While the interior designing industry is booming in India and all over the world, the people showing interests in designing their homes and offices by experts are also rising immensely. And we have overcome the popular myth that the interior designing in India is an expensive affair and it is meant for the rich and wealthy people. Interior designing is not too expensive these days and there are smarter hacks that one can use to save money on interior designing for home and offices in India.
As Benjamin Franklin said "an investment in knowledge always pays the best interest". Interior designers are professional experts and none but them only can make your stay gorgeous. Apart from making the space look nice and comfortable, interior designers can optimize the available space so that you get best out of it.
If you are planning to get interior designing done for your home or office then you may like to read this post. Because I am going to share some really cool and smart hacks that you can use to save money on interior designing in India.
Let's face it, every one of us wants to make their homes amazing, and the interior designers guide us to take part in a celebration of a fine living. But we can truly enjoy the bliss, if the whole thing is pocket friendly. Then let me tell you my friend that you are in a winning end. Interior designing can be cost effective, budget friendly, and can save you a lot in the long run. You will say "Really, is this possible"? I will say with a smile, "Yes, why not?" Scroll down the page to know the magical tricks to save money on interior designing of home and offices in India!
5 ways to save money on Interior Designing in India
While I was thinking of interior designing my house, the question of budget was just ruling my mind. But I followed some simple tricks, and could manage to save a whole lot of bucks. I have followed these steps and they helped me a lot, and I hope they will help you too. So, what are the tricks?
 1. Prior planning from your part
Do your part well before you knock the door of an interior designer's office. What kind of decoration you want, a traditional one or a contemporary one? What colour preference do you have? Is there any particular item like heirloom, art work or a favorite piece of furniture that you want to retain in your room? If you have any particular picture that drew your attention, then keep it with you. If there is any particular style or a pattern you like, then keep it in mind, so that you can tell that to the designers when the time is ripe.
2. Take a look at the market
Yes this is the next step, go out in the market and check the prices. Visit the furniture stores or the bedding stores and check the prices. Then you can compare the charges of the interior designers. Prioritize your budget; there is no point of decorating your home by taking heavy loans from the bank. Set your goals correctly.
3. Clear communication
Nothings is more important than a clear and transparent communication. The interior designing is a business and their main aim is ultimately to earn money, and you are the customer and your aim is to get the job done in best possible way in a cost effective manner. So, yes, communication is the ultimate way to get the things done smoothly. Tell the designer what exactly you are planning to do. You yourself should decide first what exactly you want, and you will stick to it. The designer can try to woo you, telling this that, but you should remain constant in your plan just like the northern star. Prior plans from your side is very important, do not leave the plan making or the decision making in the hands of the designers.
It is advisable that you first appoint an interior designer for consultation, and see whether you like what he says. If yes, then you proceed, if not, then move on to other designers. There are some designers who pay in an hourly basis, some do business in contracts, and some designers have their own packages from where the customer has to select one. While there are some who work on a flat fee. You must see that whether the designer is trying to dominate over your points, if you see that you are not comfortable then you may not proceed further. If you are not comfortable with the designer then most probably you will not be happy with the results as well. You should look for a designer who can work on your terms.
4. Use referrals
You can ask your friends or relatives if they know any cost effective and reliable interior designers. You should check the credentials and the reference thoroughly. Look at the portfolios and see whether you like them. Schedule a meeting with the interior designer and have a clear cut conversation about your budget and expectation.
5. Compare before you hire
It is better to talk to quite a few interior designers before you decide whom to hire. Comparing the rates of various companies can save you up to 30%. So, do not go for any designers whose name appears first in front of your eyes. These are the days when the companies have their pages and accounts in social networking sites. You can search them there and read the customer reviews. Doing ample research is absolutely essential. Check whether the companies are genuine and authentic.
There are online portals where after you place your requests the companies will call you and submit the quotations. You will compare the various quotations and then decide which one to go for. The perks of availing this service are, firstly the service is free, and secondly the companies are already verified, so no chance of frauds. I did it myself, so I am recommending the same to you too.
To conclude
So these are the few ways to save money in interior designing. Play your part in this, take an active participation in all this as this is the matter of your home, and not the home of the designer. Do not leave every decision in the hands of the designer, but obviously some expert decisions have to be taken by the designer in order to do the perfect job. It has sometimes happened with me, that I purchased expensive accent pieces and chandeliers and cupboards, but my home looked congested and clustered, miles away from being beautiful.
It is then I decided that I should invest money judiciously and not just waste time and money in purchasing items which do not suit in my house. I hired the designer to do my job, and thus got relieved from stress and frustration. My home is now looking Wow (as expressed by my guests), and I am happy. I followed these steps and I can say that I do not regret my decision. I hope you will feel the same way too!