Interior designing is a creative and sophisticated thing and it requires extremely creative and talented people to pull off the interior projects. We as a consumer want someone who can make an impression with their creativity and innovative design ideas. Hence if you are planning to get interior design done at your home or workplace, you have to choose the best interior design agency to get best results.
Obviously, when you need a service provider, you end up searching for them on the internet. Your favorite search engines will process 12800000+ results in .55 seconds in return to your query for "Best interior designers in India". Now the big question; how on earth you are going to decide which interior designer is best suited to take on your interior design project?
Remember, there are interior design agencies in India who design malls and there are other who work on commercial interior projects. There are some agencies who can take on high end residential projects and there are also interior design studios who work on middle level projects with budget ranging from 2 lakhs to 15 lakhs.
So you are confused? Well, the point that I am trying to make is simple. Different interior design agencies may have different kind of expertise and exposure in handling interior projects. But when it comes to choosing an agency for your residential or office interior design, you want someone who can;
Add real vale in your project
Come-up with creative and innovative design ideas
Who can pay attention to detail
And also someone, who can be accommodative and take input and suggestions
There are many other qualities that I will look for when hiring an interior designer in India for consulting or for execution on turnkey basis.
Now let me ask the same question once again? So what are other such qualities that set an interior designer apart from the rest of the crowd? How would you know which agency is better and who can give best value to your money? Who can understand your requirements and come up with unique ideas and solutions?
That's exactly what we are going to discuss in this post. I am going to give you a good overview of special characteristics that you should look for in an interior designer before hiring.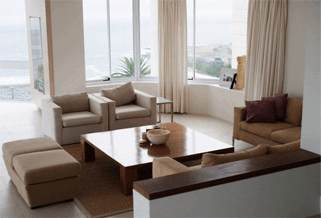 So are you ready? Let's dive in.
Key qualities you should look for in an interior designer in India
When you are working with a creative agency like interior designers, be rest assured there will be instances when you won't like their ideas. Some time your suggestion will sound like weird to the expert and sometime you won't agree with their creative ideas.
Preferences for style and design is something that varies from people to people. You may like pink and your sister may like maroon. Your spouse may decide to go for lemon color but your agency may suggest lighter yellow color for the walls in your living room.
Hence to tackle it all in right ways and to get best out of your investment, you should choose an interior design company that's ready to hear, take input, brainstorm with creative ideas and then execute as per the plan.
Here are some of the important qualities that you should look for when hiring an agency in India for interior designing of home or offices.
Good analytical and communication skill
You may think what communication has to do with designing. Communication is essential and unless you are able to communicate properly and your design is able to understand it well, things may get wrong. Well in this particular trade this is all that make the difference. A dexterous and experienced interior designer will understand your exact requirement with the minimum hints from your side.
If you have got just an idea on how to make your space look elegant, but you might not know about the specifications then a good interior designer will understand your wish and process it in their own ways and they will come up with few sample designs for you to choose from, they will also suggest changes and modifications in your existing plan in order to make the design flawless.
Hence, all these things will be possible if your designer can strike a chord with you and think with the same frequency as yours, and eloquently communicate with you regarding the same. Then they can apply their expertise to modify your plan to give a perfect finish to your interior designing project.
Management skills
Like all other trades, this also requires a good manager to get things done in a professional and flawless manner. As any irreversible mistake can be disastrous for the project as there is no margin for error, which might affect the successful completion of the project in time. So there must be one point of contact for discussion, ideas, approval and execution.
On various occasions interior designers work on multiple projects simultaneously, but a good manager assigned to the projects will make sure that it is not reflected in their work as all the clients are investing good amount of money in the projects, so the designer cannot let anybody down. A designer who has good managing skills can do wonders to the project. They need to market themselves to new clients while working on other projects while maintaining good relationships with everyone involved. With punctuality sense and project management skills, a designer can meet their client's expectations and business without looking unprofessional.
Creative planning and execution
In order to start an interior designing project properly, a proper plan and a proper outline of the project is required which will take account of all the risks involved, possible hurdles that they are going to face while doing the project, determining the scope of the project, ability to plan a space according to the client's expectations etc. Moreover, an interior designer must know to visually render his/her plan with drawings, computer-aided 3D design software or scaled models for the client to clearly get an idea about how the end product will look like after the project. This is extremely important for both the parties so that none of them can back out on the finished product as it is already been approved by both the parties in the planning phase itself.
Relevant interior design experience
The experience of an interior designer will reflect in their past works, the way they communicate with you while discussing the project, their body language, how they explain the plan to you. Hence you should go through their past works, ask about their education and training, and make sure that they justify their experience and knowledge with proofs like testimonials from past clients, photographs of their various projects and similar work. National Council for Interior Design Qualification (NCIDQ) grants interior designers the licence to officially declare them as certified interior designers.  Moreover, if they also have a membership with ADI, Associations of Designers in India, then certainly they are standard interior designers who are capable enough to handle your project. Although the best way to judge their efficiency and credibility is through their experience, ask questions like, for instance, how long they are being worked in this field? What kind of project volume did they have handled to date? What is the toughest project they have handled? An answer to these questions will surely give you an idea of how good they are at designing.
Plenty of idea and ability to tweak when needed
Last but not the least, good improvisation skills are seen in only a few experienced designers. Improvising means the ability to make changes and modifications in the original plan, especially if something goes wrong or to do something in a better way which they have established while working on the project, the designers who have this quality can definitely shine and conclude your project successfully.
Interior designers should posses the knowledge for creating the desired look and feel for the finished product by smart use of colors, lights, furniture, flooring and fabrics. An artful arrangement of these elements will ensure that the space beauty is not ruined. They must also read blueprints and know city building codes to maximize the safety of their designs.
Experience is nothing but the knowledge gained by a person by working in various projects, making numerous mistakes and learning to fix them successfully and make sure to never repeat them again. An efficient interior designer will have the diverse knowledge of styles, techniques, aesthetics, a sense of elegance & class in their working style & body language and an eye for style that will suit your space. Browse the portfolios of prospective interior designers before choosing one with whom you are planning to work. As you do not want to end up making your interiors exactly same like your relatives or neighbors based on which you have instructed the designer to start their work, a good interior designer will understand what you actually need, they can easily differentiate between what you want in your project and what they can deliver to you.
Over to you
Interior designing is not just yet another contractual project. It is more than that. A good interior designer should must be a good listener who pays attention to the objective and understand their customer's need. They will listen to your instructions carefully and make things workout in a great way without deviating a lot from the allocated budget. Proper planning, communication, execution and best utilization of space and budget is what make them best. If you are still unsure, let us help you Find best interior designers in India
I hope this post will help you choose best possible interior designers for your projects. If you liked this post then feel free to share with your friends who may benefit.