Charges of Movers and Packers for services such as local or long distance home shifting or storage of household materials are usually not fixed. There is no fixed tariff and rate card (especially in India) because movers in India have the liberty to charge you depending on your urgency and need. I don't want to say this is true for every movers and packers companies, but true to a good extent.
If you look at it practically, charges of movers and packers services really may vary depending on weight and volume of your goods. When you wish to hire a movers and packers company in India, you should have a good understanding of the process and also how the charges work. If you are good at negotiating, you will be surprised to learn that you can save lots of money when you have choices and you know how to negotiate with movers.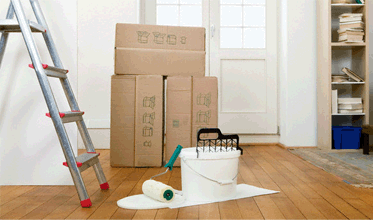 In this post, I will help you understand all about movers and packers charges and list out possible reasons why you may end-up paying more on home shifting services.
All you need know about movers and packers charges in India
Movers and packers charges will include several services such as;
Packing charges
Loading and handling charges
Transportation charges
Transit insurance
Unloading charges
Charges for value added services
Applicable taxes
Now if you look all these cost heads, packing, handling, transporting, insurance – all of these will vary depending on the value, volume and weight of goods. For example, packing cost of a fridge and a cabinet of similar size will be different because different types of packing materials will be used. Much more delicate packing will be required for fridge or other such domestic home appliance that is valuable and can easily get damaged.
Hence charges of movers and packers companies varies and it's better to not get rough idea of movers and packers charges over the phone and rather ask the mover to come over and give estimate after inspection. Besides, you can use our free online cost calculator to get detailed estimate with cost breakups for local and interstate moves across India.
Some time, people want to get rough idea of charges, but you know what such rough idea won't give you any idea and it's not uncommon for a mover to increase the rates when they actually inspect your goods.
So let me tell you how you should get information about rates and charges of movers and packers companies for home shifting services and how to save money on packing, shifting and storage services.
Check charges from multiple movers
To begin with get estimates from a couple of movers and packers companies that way you will have choices and you can negotiate too.  Once you have multiple estimates, you can use those to negotiate with the mover you like best, by letting them know the lowest bid you received and asking if they can beat it. But let me warn you, never trust insanely cheap quotes as they might turn out to be shady or there may be some hidden cost that you don't yet.
Always discuss rate face to face after survey
When you ask a mover to come over and inspect your goods before quoting, you simply eliminate any guess work or scope of increasing their charges. You need to get the packer mover to come at your residence, do a physical inventory of the items, and then provide you with a binding and written estimate. Without which, on the day of shifting, you might end up with a far bigger bill than you both agreed on.
Also, in India movers and packers won't charge you based on hours spent, they will kind quote you for full services. Hence it is better to show them around on your apartment so that they can accurately estimate the effort by examining what your current and future homes are like, including stairs, narrow hallways or doorways, distance from parking to your building etc. That way, you can get much accurate estimates and eliminate the chances of increasing or decreasing the rates.
Packers and movers charges for value added services
Moving companies may charge you for variety of often-unexpected things as:
If they are forced to take an alternate route to your new place (due to some unforeseen circumstances) which is at a longer distance compared to what they have estimated.
If they have to hire any third party vendor to assemble some of your complex furniture.
If they have to move your items to another smaller truck because the larger one can't access your new home (the most common and disastrous problem).
If the packers have to assemble, disassemble or prepare large appliances for moving.
If they have to carry items up and down many stairs (it really raises your budget).
Many mover packers have unregulated staffs on their disposal who will insist you for more money ("Baksheesh"- as we call it in India) for lifting your goods while loading or unloading. If you are willing to pay anything then pay or else, call and report to the movers. If you are strictly against this practice then clearly mention it to the packer mover before striking a deal with them.
All the above charges are negotiable, try and negotiate further. By cutting these small prices you can save a relevant amount of money on the total budget.
Here's how to save on moving costs
Moving companies also offers off-season discounts between certain months that vary, this means that you may be able to get a cheaper price if you can arrange your move to a certain date. You might also avail a discount if you move in the middle of the month and during the week rather than on a weekend (which is more likely to be a rush day). Some reputed movers also offer discounts for college students and military personnel etc. It's worth asking about discounts like these or asking them if they have any such special provisions for you.
Over to you
No matter how good your haggling skills are if you do not know where these movers and packers companies are charging you more, you would never be able to negotiate with them. This whole process is not that simple and you need to be cautious all the time to avoid any misunderstandings with them. There are several factors which you need to decide on before hiring a reliable mover packer company in India.
Liked this post? We have written more on this topic that you may like to check and share.