Do you want to get your car transported or transferred from one state to another within India but wondering where to start and how to get it right? Interstate car transfer process in India is a little complicated. There are lots of documentation and other important things to be done in order to get your vehicle transported safely from one state to another state in India. It's not like moving your usual household goods and materials where all that you need is a reliable movers and packers to get it all packed and moved.
For interstate car transfer within India, you have to take NOC (no objection certificate) from the RTO (Regional Transport Office) in your city/state from where you are moving your vehicle. For example if your car registered in the state of Karnataka and you want to transfer your car from Bangalore to Kolkata then you need to take NOC from RTO in Bangalore, Karnataka.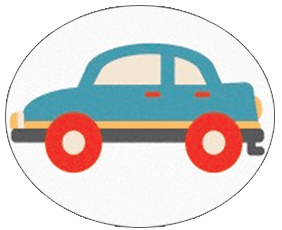 To obtain an NOC from RTO, there is a prescribed form 'CMV 28' which you have to submit in person. But if you are considering hiring a car carrier service provider in Bangalore then they can help you too.
How car carriers help you transport your car?
Car shipping companies (also known as car transporters or car carrier) can help you transfer your car from any stat to any state. They bring lots of experience and key contacts on the table. It's a everyday thing for these companies and hence it make more sense to avail their services. Movers and packers companies also offer car transportation services in India so if you want to move your household goods along with your car, you can hire a movers and packers company to get it done.
From helping you obtain NOC from the RTO to get rid of all other documentations and preparation of your car for shipping; they can handle it all quite smoothly.
Car carrier companies usually uses car carrier vehicle for car transportation within India. Usually done using closed car carriers or the open one and it's up to you to take a call as to what kind of transportation need do you have and how much you want to spend on car shifting.
Obtaining NOC from the RTO
No objection certificate from regional Transport Office of your city or state must be obtained in any of the following scenarios;
When you are moving or transporting your car from one state to another.
When you are selling your car to someone in other state
In either case you have to obtain a no objection certificate. In other to obtain an NOC from the RTO you have to submit the CMV28 form in 4 copies with following documents;
Registration Certificate.
Insurance Certificate.
Tax Card if any.
Permit and Fitness Certificate (in case of transport vehicle).
Emission Test /Pollution Certificate.
Consent of Financier on CMV form 28 along with letter if vehicle is covered by Hypothecation/HPA/Lease agreement.
Pencil print of the chassis number has to affix on each form of CMV 28.
These details are available on this website.
How much time does it take to get NOC
Once you submit the form 'CMV 28' to the RTO official, they will forward it to the Police to seek any objection. The idea is to ensure that the vehicle is involved in any theft or criminal case/dispute and that there is no fine or anything due on the car.
Police authority will reply back with their observation and if nothing is found against the vehicle then the RTO will be happy to issue an NOC to the owner of the car.
Usually the certificate can be issued once they get clearance from the police department and it can be done within a week or two. But it could take maximum of up to 4 -5 weeks to obtain a no objection certificate.
Can carrier help you obtain NOC for car transfer?
If you are too occupied and feel like taking help from someone who understand it all, you can turn up to the car carrier company you are talking to for car transfer. They may help you in many ways because they know how to get it right. Usually it's important that you be present in order to submit the form 28 yourself, but after that your car transportation company can look after it. Some time they will charge you for this service from Rs. 1000 to 1500.00 or may be more (there is no fixed rate for service you know)
What if there is active Bank Loan on your car?
This is a very valid question here and I am sure you had this in mind. If you have taken a loan from a bank and loan is still running, but you want to transfer your car to other state due to your job transfer or something like that then there is hell lots of issues.
RTO won't give an NOC if they find that car is financed by a bank and that there is a running loan on the car. If you check the documents which are to be submitted along with the 'CMV form 28', you can see they ask you to present the consent document (no objection certificate) from the financer of the vehicle.
Does that mean you can't transfer your car if there's a running car loan?
Yes. You can. Here's how?
Pre-pay your loan and get the NOC from the bank. That's a silly answer because prepaying the entire remaining balance may not be feasible.
But there is other option as well.
You can approach your bank and ask them to transfer the loan to a branch in city where you are moving to (transferring your car). Usually the bank has to do inspection of the vehicle every year and if you move your vehicle it will be an issue for them. But some of the private banks can consider shifting the loan to another branch.
Alternate option if in case loan can't be transferred or you don't want to transfer your loan because you will be staying in the same city and you just want to transfer your car for your parents or for other reasons, your banks can still help you. They can issue a consent letter to you and carry on annual inspection of your car through a branch in the city where you are transferring your car.
So if you have good reputation in bank, you can certainly approach them and seek a solution. And remember it's not possible to obtain an NOC without getting a consent letter from the financier/bank that has financed your car.
Can you transport your car without obtaining NOC?
That's not a feasible idea and you should not. Even after getting NOC, you ought to re-do all of the documentation in the state where you are moving to within 3-6 months (varies from state to state). If you are driving your car without NOC then that not right and you may have to pay the fine for that.
Over to you
Interstate car transfer requires some basic documentation in the form of No Objection certificate. Obtaining an NOC may not be all that easy especially if it's a financed vehicle with active car loan. You have to take NOC from the bank and then apply for NOC from the RTO of the state/city from where you are moving to. Once you have the NOC, you can hire a car transporter to get your car transferred using a car carrier.
How did you managed to get your car transferred?