Relocating to a new location or home is exciting, but it can be overwhelming. As you are aware, the whole process of relocating can quickly turn out to be a long to-do list. Now such an undertaking can be a tedious and time-consuming task.
Observing such demands for a service that can handle your relocating process we have "Packers and Movers" as the solution. Most people today prefer to work with these agencies to avoid the challenges of relocating and guarantee the security of their belongings.
However, if you search for such a service online, you will find hundreds of packers and movers service providers. And to further complicate things, there are many cases of such service providers failing to provide adequate service as advertised.
To avoid such unwelcome situations, here are a few pointers on how to select a reliable packers and movers company for your next move:
Compare Multiple Options
First and foremost, random selection when it comes to choosing packers and movers services should be eliminated. The best way to start is to begin your survey beforehand and check out multiple packers and movers companies.
Remember, each extra inquiry translates into you acquiring more knowledge about the service. Reach out to the service provider and seek answers to any doubts. A reputable service provider will have a 24*7 helpline to assist with such doubts.
Contacting Previous Customers
The best way to review any particular packers and movers company is by getting in touch with previous customers. Now, this does not mean the reviews left on their website alone, but seeking out genuine customer first-hand or second-hand accounts online.
An even more effective way is by contacting friends and family members who were previously a customer or the previous service provider they used. It is quite common that you will come across your close circle using such services to move to a warmer location or invest in real estate in places like Florida. You can check out our top rated neighborhoods in New Port Richey, Fl.
Carefully Examine Documents and Permits:
Following the above two points, asking for and reviewing all legal documents and permits is imperative. These documents prove the authenticity of any company and the area it can operate. Here you can also review their insurance policy. It is best that you opt for those service providers that guarantee insurance from damage and loss.
Safety Over Cost
During your search, you will come across many packers and movers service providers with minimum cost. Now, depending on your goods, you can make your choice. However, before you take up the decision to pack your stuff, you should exclude things you won't require in your new location.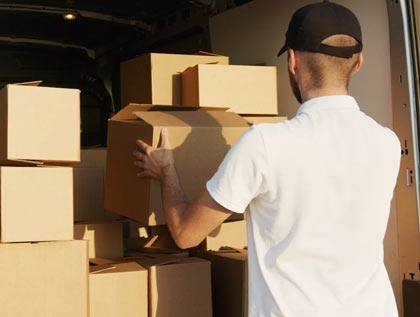 Once you declutter your surroundings you can either donate it to a needy cause or set up a garage sale. This step is important and a smart way to reduce the workload for the moving company, thus reducing your initial cost and creating an option for a better service.
Negotiating Total Cost Beforehand
One of the most recurring complaints regarding packers and movers service is extra charges. This can be avoided by discussing all the cost-related transactions with your service provider beforehand.
It would be helpful if you can invite the service providers to come and examine the things you want to move to your new location. Find out how long it will take to move your belongings and whether they charge an hourly rate or a flat rate. And how do they determine such rates? If there are delays, make a note if there are additional fees.
Ideal Quality of Work
It is important that you check for experienced and reputable Packers and Movers Company. Apart from all the cost, time, and place-related questions. You need to check about the quality of their moving and packaging service.
No compromises in this regard as well. Experience reputable packers and movers opt for 3-layer packaging. Also, packaging using foam sheets, bubble wraps, and robust boxes is integral for a safe relocation which ideal companies always use.
Follow-Up In-Person Appointment
It is advised that even if your initial dealing with any packers and movers service providers is carried out online. Follow-up in-person appointment is a must.
Here you can ask to meet the personnel going to be responsible for packing and the movers. You can provide simple but essential guides about the more valuable things that you own. This will help them narrow their workload and give you assurance of your belongings.
Conclusion
We understand that moving and relocating can be challenging not only physically but mentally as well. Keeping this in mind, we have presented a simple yet effective and comprehensive guide on "how to choose packers and movers for interstate moving.".
Following these pointers your whole tedious task of moving will be hassle-free and safe. Now, if you are moving within the same complex, we have a list of tips that can help you shift smoothly.