Every now and then we receive queries and concerns from users who want to do interstate vehicle transfer in India and they are unsure about the process and documentations that has to be done for vehicle registration transfer. To put it simply, when you are transferring a car or any other vehicle for that matter from one state to another state, you need to do vehicle registration transfer as well. That is, you have to re-register your vehicle in the state where you are moving to, when you are moving for more than one year. To do the transfer of registration number of your vehicle, you ought to get NOC from the RTO where your vehicle (car/bike etc) is registered. After obtaining the NOC, you ought to re-register your vehicle in the state you are moving to before your NOC expires or else you have to get the NOC again or get it extended.
If you are unsure and wondering how to handle the vehicle registration transfer (transfer of registration number of the vehicle from one RTO to another in two different states) then this is the post is a must read for you. I am going to give you a good overview of the process of transferring registration number of the vehicle and how to claim for refund of life time tax you may have already paid at the time of first registration.
So for example you are in Delhi and you have been transferred to Mumbai then you should obtain NOC from RTO office in Delhi before transferring the car to Mumbai. Once you obtain the NOC, you can transfer your car to Mumbai and transfer registration number in Mumbai (obtain a new registration number).
Here's what you should know about transferring registration number of the car when moving interstate.
State Transfer NOC from the Bank in case there is a loan
If your vehicle is financed by a bank and you have taken a loan then you need to get a state transfer NOC from the respective bank. In order to obtain the state transfer NOC, you have to contact your branch and give them applications with required documents e.g. address proof and valid reason like job transfer letter etc.
Next step is for bank to transfer and validate your request. Most likely the credit department of the bank will be doing the verification as they do when you apply for a loan. If they find all is well, your bank may consider giving you the letter of consent or the No Objection Certificate for state transfer of the vehicle and its registration no.
Apply for NOC from the RTO where you vehicle is registered
Assuming you are moving from Delhi, you have to submit required form in the RTO for an NOC. Form 27 and Form 28 is required to be submitted along with the Xerox copy of the NOC you obtained from the bank and other documents related to vehicles such as;
Application requesting for NOC for interstate transfer.
Certificate of registration, insurance, tax, Pollution under control (emission test certificate)
Original Chassis Imprint of the vehicle
3-4 Copies of CMV Form 28
You may also obtain and attach the no objection certificate from the police to speed up the process. or else the RTO will give you a clearance form that you can get signed from the police department.
NOC from traffic police that there is no due of any fine for traffic violation etc.
Usually the RTO will seek NOC from the local police for any case of theft or crime, but if you have already obtained all of these then the things can move fast and you may get the NOC fast.
You are good to move your vehicle
Once you have obtained the no objection certificates, you are good to go. You may hire a car carrier or drive your car yourself if you like. Driving is easier especially when you are at the border, but car transporters can transfer your car for a fee without any hassle.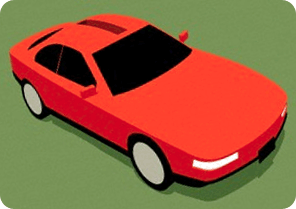 Re-registration after transferring your car
Once your car is relocated, you have to approach the RTO for re-registration of the number. Initially it was a DL no and now you are applying for MH no (assuming you are transferring from Delhi to Mumbai).
Again time for you to go to the RTO and submit application along with following main documents;
Form 29-30 for re-registration of the number.
Original RC copy
Copy of Insurance of the car.
Copy of the NOC you obtained in previous steps.
Pollution under control /emission test certificate
Original Chassis Imprint of the vehicle.
Photo id and local address proof of the owner of the vehicle.
Applicable fees like road tax, octroi charges.
Octroi charges should be calculated based on depreciated value of the vehicle. After submitting all of these documents, you should get the number issued. It does not take long, but you may visit the RTO if the number is not issued in a few weeks.
There are professional (local agents) who may help you out, but approach them only when you are clueless and know how to negotiate.
Bonus Tips: You don't need to get new registration number if you have moved your vehicle temporarily. For example you are going on a project assignment for say 9-10 months then according to rules you don't need to apply for a new registration. You can drive your car happily up to 12 months without obtaining registration number in the state you have moved to.
You may apply for refund of road tax after interstate transfer of your vehicle?
Yes. Till the time you only knew about the Income Tax returns, didn't you? But it's true. Say you have purchased a car in Delhi and paid life time road tax but within 3 months you have planned to move to Mumbai. Then in such a scenario, you can request for refund of the road tax in Delhi but only after obtaining the new registration number in Mumbai (MH).
Here's the process of refund of road tax;
Application for refund of road tax.
Dully filled and signed RTO Form No. 16
RC copy with new registration number.
RC copy with old registration number.
Insurance certificate with new registration no.
Photo ID proof and proof of address
Once you submit these documents along with the application seeking refund of road tax (form 16), the RTO in Delhi will contact RTO Mumbai to authenticate the registration number. They will ask for an intimation called CRTI. On receipt of CRTI from the RTO authorities where you have registered your car, the old RTO office will process your refund request. Source
It could take up to six months to get your refund processed, so have patience.
How to Cancel NOC in case you didn't move your vehicle
Lots of questions are coming my ways on cancellation of NOC and hence I thought to update this post. So what if your vehicle was originally registered in Bangalore and you applied and obtained an NOC to move it to Delhi, But for some reason, you didn't register in Delhi. May be you got another transfer or simply cancelled the plan to move your vehicle and registration after obtaining the NOC. So ideally our vehicle is still lying in.
In such cases, you have to apply for cancellation of the NOC obtained initially. Process of cancellation may sound complicated, but unfortunately there is no easy way out. To begin the cancellation, you have to obtain an NUC which means Non Utilisation Certificate of NOC, from the RTO to whom the NOC was addressed / issued. This certificate is to establish the fact that due to some genuine reason, even after obtaining NOC to transfer your vehicle, you have not utilized the NOC and not registered your vehicle at the new RTO. You have to get in touch with the RTO and enquire about the process because there is no clear format or process.
Once you obtain the non utilization certificate from the RTO to whom NOC was addressed, you have to get an Affidavit stating the reason and certifying that there is no misuse of the vehicle and you want to cancel the NOC.
Over to you
Handling interstate car transfer is a complicated process but only when you don't know the process. But when you know what to do and how to get it right, you can handle interstate transfer of your vehicle without paying a penny to the agent. Just make sure to start the process when you have time in hand. Because it could take up 2-4 weeks in paper work mainly obtaining NOC from the RTO, police department, Traffic police, Bank (when transferring a financed vehicle).  But when you don't have time you have to rush through and may have to deal with professional agents, which may not be the best way forward.
But you can always hire a professional car carrier company to help you out.
Have you transferred your vehicle from one sate to another state? How was the experience?
Disclaimer: We don't provide services of registration transfer of car or bikes.