Movers and Packers services have come as a blessing to people who have to constantly shift whether within the domestic perimeter, locally or even overseas. Time crunch is best handled by these professional help with their expertise, skilled manpower and other resources. As the demand for professional help from Movers and Packers has risen, so has the number of moving companies in India.
If you are looking to relocate, you have umpteen numbers of movers and packers to choose from. But home shifting is not about just hiring any movers and packers; it's about getting your goods transported safely and just at the right price. This is why it is important to check the credentials of some of these moving companies before you narrow down to one of them. You would not want to become a victim of delayed or damaged delivery of goods. Would you?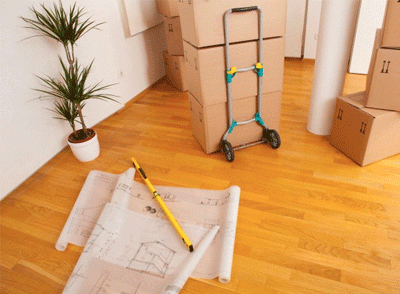 So here in this post, I am going to give you a good overview of how to find and verify the credentials of a few movers and packers and how to choose one who is well placed, equipped and capable of offering reliable and affordable home shifting services. Here's what you should be doing;
Find a few movers and packers
Don't rely on just one service provider. Rather take quotations and rates from multiple movers and packers companies. The best thing about requesting quotes from multiple movers is that you get to know the process in detail and also have the opportunity to compare and choose from.
In order to find movers and packers, there are several options e.g. you could use social networks, ask your friends, search on Google or simply use ServiceSutra to get an opportunity to speak with multiple screened and verified relocation service providers.
Make a thorough background check
Pick and choose around 3-4 companies, talk to all of them to get an idea of their service. You can also collect brochures online, if they provide any. Compare the manpower, customer care service, tentative time of delivery, rates per item and insurance coverage if you are in need of one.
Check their sites and request for free quotes to just check. Comparing estimates can save thousands of bucks.
Go through the reviews of movers
Check the reviews by satisfied customers. It will give you an idea about the movers and packers you are to deal with. It is best if you could get reviews straight from the mouth of people because at times even the reviews could be forged by the company in their online site.
Prepare a budget for moving
Prepare a budget based on the average quotes every mover and packer company gives. Then it will be easier to speculate the costs. When you are moving a house or wish to store your goods in warehousing facilities, you should include pre and post moving or storage costs as well. For example along with the cost of movers and packers, you have to spend money on travelling arrangements for your family and yourself. You may have to stay in a hotel or order food. It's better to include everything in the budget.
Sign the Contract only after you have read it well
See to it that the contract conforms to your budget. Show the company that you have chosen, amount of luggage they would have to bear. Sign the contract only after you are 100% sure of their background and every tiny detail.
Over to you
Finding movers and packers is not all that complicated. But finding one who is reliable and affordable is. Before you handover your precious goods to an unknown movers and packers, it's better to do some research and ensure that you are dealing with a worthy service provider. It's easier and better to do that. With the help of these tips, hopefully you will be able to get an idea about choosing the right movers and packers service provider for any kind of shifting or storage services across any city in India.