Moving a house along with all of the household goods is never an easy task. It takes lots of planning preparations and hard works. Moving is not just about moving your household goods from one house to another, but to embrace a new world, neighborhood, people and culture and leave some valuable memories behind. So the change is not only from outside, we experience emotional changes too. That's why it is very important to plan and prepare well for moving a house and hire a professional relocation company to get the job done. Whether you are moving within the city or think of a long distance move, proper planning is going to be the key to safer, affordable and hassle free relocation.
While moving a house, sometime it's hard to figure out what to do and what not to do. In this post, I am going to give you good overview of dos and don'ts of moving a house. These most of the dos and don'ts of moving a house discussed here will work for both local and domestic shifting.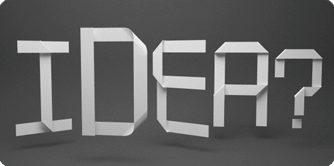 Let's start with dos of moving a house
Moving a house in India is nothing less than a challenge. There are multiple parties involved and plenty of things to look after. Right from fixing a date for moving to booking your tickets and finding and screening movers and packers companies; there are so many tasks that need attention. But here are some of the dos that you may consider for hassle free moving and relocation of household goods.
Start planning in advance
The first and foremost and the most important word about this whole shifting thing is planning. To move yourself with your belongings, what you need to do is plan and sort out things. The earlier you start planning, the more organized the whole moving will be. You should start the planning at least four weeks before your actual moving.
Contact packers and movers.
The items which need to move should be listed carefully.
The daily contributors like newspaper and electricity supplier should be informed at least one month before moving.
Make a list of the items you need to buy or sell before moving.
Distinguish between important and not so important Stuff
Before moving one should get a priority list. Some things are more valuable than others. One should make a proper list about what really need to be moved and what not. Get rid of old and not so important things or the things you can easily get in the place you are going to. The weight and volume of your belonging would reduce and shifting would be easier and may be the cost of shifting would reduce (depending on the packers and movers company). You can sell unimportant but new or usable things or simply give it to someone who needs it.
Hire trusted packers and movers
You can get the basic information about packers and movers from the internet. But before that you can ask your friends if they can recommend any good company, so that you can take feedback from them. If you don't know anyone like this, you can simply search it into the internet. But don't just settle with one. Try and compare the companies before you contact them. See which company fits in your budget and check their history. But don't be too miser, cause good quality should never be compromised.
Do insure your goods before moving
Transit insurance of goods provides us the coverage of loss and damage of goods while they are being transported. Check with the P & M whether they are providing this in their package or will u have to get this separately. If it is the latter scenario, contact a reliable Insurance Co. nearby and furnish them the actual details of the journey, including list of items, and get the insurance done. Here also, check out the reliability of the Insurer well and compare a few of them before zeroing on one.
Pre and post moving tasks
As changing place is a very tough job to be done, you should make some pre moves activities, like talking to your children if you have any. This whole changing of the environment takes a big place in little ones hearts. So try and talk to them. They certainly have friends over there, they don't want to leave. But you should make them understand why the moving is important and they can make new friends at the new place. After moving there you have to contact the newspaper vendor, electricity supplier and may be some people to fix your interiors. Start organizing their number and make sure you contact them before you move.
Here's are the Don'ts of moving a house
While moving a house along with all types of household goods, there are certain things that one should avoid it. Let's take a closer look at what are those don'ts
Don't leave it for the last minute
Packing your whole house and moving is a huge task. It is very important to do it properly, as you wouldn't want your important things to leave behind and going to another place haphazardly. There are lots of things to do, which cannot be done in an improper way. You have to start packing your goods and some of them are hardy and some of them are delicate. You need to pack things according to them. Some goods you want to move and some you may want to leave behind. You may want to think about what kind of packers and movers company you should contact with, and if that fits in your budget. So if you don't do it keeping some time in your hand you will have to face some situation you wouldn't like.
Don't do it all by yourself
This is not a task to do it alone by yourself. One should get a help. You may alone do the listing. For the rest of the works, ask for help. Ask your friends if they can get you some feedbacks of good packers and movers in the city. Ask them for advice, what things need to be moved and what is unimportant. Get the help of your family and friends while packing.
Don't compromise on good movers
To move from one place to another you need to contact the known packers and movers in your city. Talk to them and fix your budget. Don't spend your money unnecessarily. You need to compare the companies before settling into one. In this way you can save your money. But don't be too miser in this case because it is about your precious belongings. You wouldn't want to take risk with your valuable goods just to save some money. Quality and dedication provided by the company is a very important fact. You shouldn't give the full payment in advance. Pay at least 50% before moving and another half after you reach there.
Don't send valuables like jewelleries things in the moving truck
Your valuable things should be carried along with you, things like cash, jewelleries, academic and financial documents etc. These things are light weighted and should be carried with you because these are far more valuable than any other goods. You wouldn't want to take risk by sending them in a moving truck along with your furniture.
Don't disappear while moving
Be with the packer and movers company people on the day of moving. You may want to direct them or advice them about your belongings. Or maybe they would be having some enquiries for you. You need to get the job done properly and after all it's all about your belongings, you shouldn't disappear on your movers.
Over to you
Your planning and detailed understanding of the process can save you from lots of hassles and irritation while moving a house in India. Things are not that organized here. You should be very organized and aware while moving a house. Do the things properly from your side and choose a packers and movers company wisely who could help you move your household goods without any hassle. No amount of preparation is enough because you ought to depend on a third party, but some basic understanding and pre-cautions can cut it for you.
What are the dos and don'ts that you follow while moving a house?