Packing and Moving of entire household goods requires lots of planning. Except in situations where you just want to get an air conditioner packed and move from say Mumbai to Bangalore, complete packing and moving is not something that one should underestimate. So what you are planning to hire a movers and packers to ease the task; proper planning and having a proper checklist or things to do kind of a list can be a life saver while shifting homes in India.
You know what, I recently moved my house locally and just before the day I was scheduled to move, I called up a movers and packers company that I know personally and they agreed to help me out. It was a rushing moment for me and hence I was not quite prepared. Movers and packers guys came the other day and packed everything in to cartons, wrapped all electrical home appliances, wardrobe etc and moved it. They even re-assembled the bed and placed other furniture in hurry. But all of the clothes etc were supposed to be done by ourselves.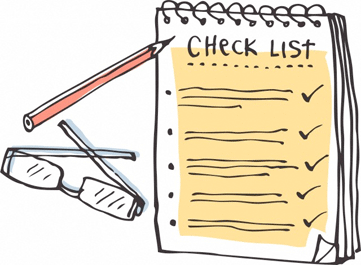 One week has passed ad we are still unable to figure out how to get it right. Thanks god it was a local move and I am still unpacking and locating essentials like my jogging socks 🙂
Anyways I will leave rest for a detailed post on how to do unpacking after moving a house and proceed to the point at hand.
The point that I am trying to make is pretty simple. The better you prepare yourself, less issues will pop up because proper planning is key to hassle free relocation. I am going to share a detailed checklist for packing and moving of household goods without any hassle.
Here's a 20 points checklist for packing and moving a house in India
Not necessarily all points mentioned here will be applicable in your situation so have the liberty to ignore any specific task which is not relevant to your move.
Take a good look around and find any unwanted item which can be donated or sold out to sort your inventory. You may find some or none, but fixing inventory is one of the first things you should be doing.
Take a call and decide if you want to hire a full service moving company or you want to handle some of the packing yourself? Hiring moving companies is always better than doing it yourself.
If you have decided to hire a movers and packers to help you then start researching about moving companies.
Don't expect to get accurate estimates on phone, but at this stage your goal should be to get some idea of the moving costs so that you can allocate moving budget accordingly.
While allocating budget your move, be prepared to include both pre-move and post-move costs.
Find a large size bag to pack some of the essentials in it e.g. a pair of your casual and formal dress, socks, towels, undergarments etc so that you don't have to unpack everything after move at one go.
Create a folder where you can keep required documents like estimates, quotations, tickets and other important documents like school transfer certificates of your kids etc.
Invite movers and packers companies to give you written estimates after physically looking at the inventory of goods. Relying on phone based estimates may not be right always.
Compare rates from multiple household moving companies and evaluate their offers.
Finalize moving company and work out a schedule for packing, moving and delivery. It would be better if you keep a couple of days in hand because sometime delivery could be delayed by a day or two due to unforeseen circumstances.
If there are frozen materials like peas or sausage, consume them when you have time.
Defrost and vacate your refrigerator else water leakage may be an issue.
Start packing essentials and other stuff that you plan to pack yourself. Obviously it will help you cut the costs of packing by a mover.
Pack first aid box in the essential box or somewhere you can locate it easily.
If you take any medicines on daily basis then make sure to stock it for a couple of weeks; who knows you may not get it in the new city you are moving to so easily.
Notify your family member and other essential parties like banks about the change of address.
Apply for leave on the date of packing and moving.
Remind the movers and packers company about the date and ensure that everything is as per schedule.
Supervise the process of packing yourself and ensure every box is labeled properly so that one can identify what's inside the box and where to look for which items after reaching the destination.
Sing the bill of landing or packing list as they call it, and keep a copy so that you can verify that no box has gone missing at the time of delivery.
You know what, packing and moving is really complicated even if you have a professional moving company helping you out. You will get involved somehow or the other. So it's better to enjoy the process and supervise everything of your own.
Summary
Proper planning is the key to safe and affordable packing and moving. If you are planning to move most of your essential household furniture, home appliances, bed, mattress, clothes etc then you should plan in advance and follow a checklist or 'things to do' list like this.  It will help you track everything properly and relocate without any hassle.
You may also like to check our compilation of 75 packing and moving tips for hassle free and affordable home shifting in India.
How do you prepare for packing and moving? Do you follow a 'to do list'?