What are some of the biggest concerns when hiring movers for household shifting services in Hyderabad? For me it's movers and packers rates and charges in Hyderabad. After rates and charges, the second concern that I have is about the safety and timely delivery of my goods. I am sure you too have these concerns while searching for movers and packers. Isn't that true?
So how do you plan to address these concerns? The usual solution is to make searches for packer and movers companies and then call them one after the other to find rates and charges of movers and packers companies in Hyderabad. But this is a tedious process and you have to lots of guess work. Guess work because you don't really have any substantial information on the table that you can evaluate before taking any decision.
Finding movers and packers rates by calling a few of them is already a complicated and time consuming process. And it also does not address the bigger concern which is safety and timely delivery of household goods. Who wouldn't like to hire the best movers and packers service provider at discounted rates? But you can't afford to compromise with the expertise of the movers and quality of their packing and overall handling of your goods. Can you?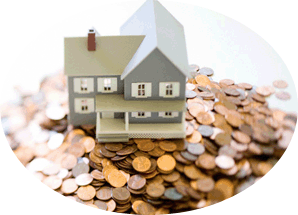 So what's the solution you may ask?
Solution lies in comparing multiple movers and packers rates and charges before deciding which mover to hire for shifting from Hyderabad or elsewhere for that matter.
In this post I am going to give you a detailed over view of finding movers and packers rates and charges in Hyderabad for home shifting or storage related services. So are you ready? Just dive down.
Here's how to find movers and packers rates and charges in Hyderabad
Searching on the internet is certainly one of the best ways to find movers and packers' rates and charges, but it's going to be tiring and some time irritating experience for you. Tiring and irritating because your search result will present you with a long list of movers and packers service providers with some of the numbers not even working.
But there are many other ways to find rates of movers and packers companies in Hyderabad. For example, you can post an update on your Facebook wall that you want to move and searching for movers who could give estimated costs of home shifting or storage services.
Here's an exclusive post that explains A to Z of home shifting and storage services in Hyderabad that you may like to check too.
Similarly you can use twitter, Google plus or LinkedIn and ask for recommendations from your friends and followers on these social networking sites.
You can also use exclusive platform like ServiceSutra to find rates of movers packers companies in Hyderabad and other cities. There are many benefits of using such platform is you don't even have to make a single call yourself. All that you will be doing is posting your requirements and you will receive rates and estimates from up to three different service providers.
They will call you and you can schedule a one to one meeting with them as per your convenience. So from a hunting mode, suddenly you get the liberty to compare, evaluate and choose from.
Rates of Movers and Packers in Hyderabad for various services
Rates of movers and packers services are not fixed mostly. Depending on which specific service you require and which movers and packers company you are talking to, rates and charges could vary as much as up to 30% or even more some time.
But to give you a general idea, standard local home shifting services rates starts from Rs. 4000.00 onwards. As far as rates and charges of movers and packers in Hyderabad for domestic home shifting services is concerned, it won't be fair to put a figure because the overall costs depends on which city you are moving to and what are the goods that you wish to move. Depending on the volume and distance, a ballpark rates and charges can be obtained. If you want to obtain ballpark rates and charges of movers for domestic shifting then talk to us on 07044 1234 04 now.
Summary
Finding rates of movers and packers companies should not be a stressful task. All you need is the right approach. Using social media sites is one of the easiest tools that you can use. You may also like to ask your friends or colleagues or use exclusive platform such as ServiceSutra where you get the opportunity to compare rates and charges of multiple movers and packers in one click and without any hassle of making search and phone calls.