Searching for Movers and Packers Ahmedabad for shift your household goods from Ahmedabad to Delhi? Or searching for a movers and packers in Ahmedabad who could help you relocate your household materials from Ahmedabad to Bangalore? Finding a well placed movers and packers service provider in Ahmedabad who is competent and affordable require different approach.
Why you may ask? Because there are so many movers and packers in Ahmedabad and it's going to be really difficult for you to choose a mover if you keep on calling movers and packers service providers randomly. After all you need some solid and substantial information to select a mover and packers because they are the one who will be doing the entire packing and transporting. You can't hire a mover casually especially for a long distance move or for storage related services.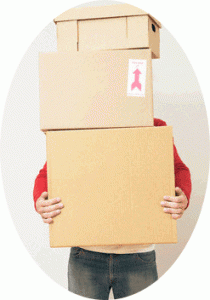 So what is to be done to get it right?
Here's how to movers and packers in Ahmedabad the right way
It's simple. Get in touch with three or four different movers and packers companies who offer home shifting and relocation services in Ahmedabad and nearby cities. Let them know your priorities and tell them about the goods that you wish to get packed and moved.
Based on the list of goods you present them, they should be able to give you a ballpark figure of rates and charges for shifting services.
Now when you have the ballpark estimates on the table, you are good to move to the next step which is comparing and evaluating. Compare rates of all of the movers you have spoken with. Ask them all sorts of questions that you may have.
I am sure by now; you should enough idea about the process and associated costs. If costs of any specific mover are way more than your budget then you have the liberty to simply ignore them. That's the beauty of having multiple options.
Continue evaluating rest of the offers and profile of the service providers. Here's how to do proper evaluation of movers and packers companies before hiring;
When they come over to meet you or eve otherwise, ask them to bring a detailed profile along with all of the papers of authenticity like municipal establishment license, incorporation certificate in case the company is not a proprietorship or partnership firm.
 Check service tax registration number.
Copy of the PAN card
Verify office address properly and if possible do meet them in their office.
Look for online reviews and feedback on various review website.
Visit their social profile like facebook page or Google plus page, Google places listing. This should help you verify their information and if any of their customers have appreciated their work or if there are any complaints regarding the services.
If you are hiring the movers and packers for a long distance home shifting like Ahmedabad to Pune, Delhi, Bangalore or Jaipur, you must check out the ranch network of the service provider. One who has their own branch should get some advantage in my opinion.
Once you are done with all your research, you are good to take a decision and hire a movers and packers for shifting services.
But if you are looking for a mover to store your goods and not for shifting, do the basic background check as stated above, but most importantly, don't forget to visit their warehouse yourself to ensure that your goods will be safe with them.
Use ServiceSutra to compare trusted Movers in Ahmedabad, Gujarat
ServiceSutra is an exclusive platform where you can compare rates of trusted movers and packers companies in Ahmedabad and rest of Gujarat without any hassle. It's as simple as click a button, you don't even have to make a search or call a movers and packers.
Don't believe me? Experience yourself.
Simply post your relocation requirements here to receive calls and offers from up to three different movers and packers who are already screened and verified in next 15 minutes. Once they call you, you already know how to take it forward and hire a mover who is able to impress you with their offer and credentials.
Summary
Randomly searching for movers and packers Ahmedabad may not be the best approach. You should plan everything well in advance before approaching movers and packers companies. When you have a plan and you have time in hand, you can get it right. But when you are in hurry, you may not get the opportunity to do all this. But comparison is really important because it's not about just money; it's about ensuring that you are working with the right team of movers and packers. We are here to empower you with choices so that you can take an informed decision and hire rightly placed movers and packers just at the right price. Feel free to call us on: 07044-123404 for any clarification and help.