Mistakes are bound to happen when you act on something unusual. Obviously packing and moving a house is one of those unusual tasks. Moving a house in India is not easy because here in India you can't find a mover for a couple of hrs. You can neither find a self driving truck where you load your goods and drive the truck yourself (or you get a driver to do so). There is no 'you pack' and 'we ship' concept here in India like you see in other countries where you can pack your goods yourself and ask a trucking company to get it transported.
So how does one go about moving a house in India?
Basically the process here in India is a little complicated. There are plenty of packers and movers companies who offer complete packing, shifting and storage services across all of the major cities and towns in India.
So when you want to move a house, you simple make a couple of random calls here and there or search for movers and packers on Google and you end up with a huge list. You call a couple of service providers randomly and assign them the job.
But that's not the way one should hire a mover for moving household goods. You ought to be a little cautious when you trust a mover. There is lots of competition out there between moving companies. But unfortunately business of movers and packers can be started with just one visiting card and that's how the packers and movers companies are mushrooming in India, reports The Economic Times. You take that with a pinch of salt, but that's true.
What's wrong with that approach of finding and hiring movers and packers in India?
You hire a professional because you trust their expertise. You know that they have the access to tools and equipment which will be required to pack and move all of your household goods safely. But did you verified to ensure that they are really what they claim to be?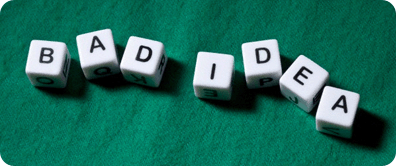 Did you practice those basics of dealing with a professional like checking their license or verifying their address? Do they accept payments in cheque in favor of their business in the current account? Do they have the service tax registration no?
After all, you trust them with all of your household goods? Whose responsibility it is by the way to ensure that you are in good company? Obviously yours!
Here are the mistakes you could make when moving a house in India
One of the secret to moving a house safely and in cost effective manner is early planning. Unless you plan everything when you have time in your hand, chances is you will have to rush and take random decision at the time of moving.
So start planning the moment you know you are moving.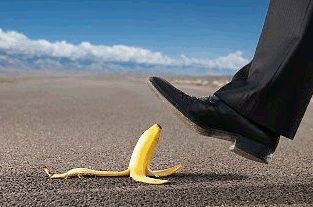 There are plenty of well places packers and movers companies who have helped thousands of users with home shifting, car transportation and storage services. There are number of mediocre service providers who only popup during the season and go out of business soon to restart again in next season.
Hiring movers and packers without adequate research can be dangerous. Just double check about everything from their license to verify their claims one by one.
Meet movers and packers companies personally. In fact you should visit their office so that you know they have actual office from where they work.
Deal with movers who accept payments by cheque. There is no point in paying by cash and that too full payment in advance.
No matter how much it costs always insure your goods when moving. Does not make any sense to save a few thousands of rupees by not taking insurance.
Do verify original papers and understand the process from loading to delivery in advance. Unloading is a crucial for long distance move so know in advance how your mover plan to get your goods unloaded after reaching the destination.
Understand the process before assigning the task
Usually there are series of tasks that have to be done to perfection when moving a house. You ought to hire a truly proficient and expert movers and packers. Movers and packers have to perform several tasks such as;
Dismantling and disassembling furniture, electronic appliances and other household goods.
Cleaning and packing these goods using good quality packing materials.
Labeling them all properly with instruction on fragile items like TV and other goods.
Loading them properly on to the truck so that boxes doesn't collide with each other or wall of the truck.
Transporting your goods with adequate transit insurance.
Unloading, unpacking and re-assembling and arranging everything in your new home.
Packing, transporting and unloading are three of the key tasks that needs lots of attention among all other tasks. So when you are hiring a mover, you should ask them clearly about these processes and understand them well.
You know there are various types of packing materials that movers and packers companies will be using. How would you know whether they are using good quality packing material or not unless you discuss this with the pro before hiring?
Are they going to use bubble wraps or they will simply wrap your cupboard using cardboard sheet? How would you know unless you discuss this in advance?
This is where most of the issues arise because a professional service provider would always use best quality materials. But when you deal with a shady movers and packers company on a cheaper price, they can simply wrap it using cardboard sheet and transport it.
So it's advised to get better understanding of the process before signing the contract or choosing an offer. It's true that you have hired a professional and you trust them with their expertise. But after all it's about safety and cost effectiveness. You ought to be proactive in your approach while moving a house in India.
Conclusion
Packing and moving entire household goods is not a kid's play. It requires lots of planning, preparations, precautions and awareness about the process and moving companies you are dealing with. There are professional moving companies who could help you. But hiring a mover without research or making full payments in cash and that too in advance is not a good practice. Avoid making any such mistakes and trusting anyone blindly without verifying it yourself.
Want to speak with a couple of movers and evaluate their offers? Get started here
Did you commit such mistakes while moving a house recently?