Packing is the most arduous task in the whole procedure of shifting. It really ticks you off because you have to pack loads of stuff you have collected over the years. And by the time you realize that there are too many, you are on your way to the process. Packing of household goods especially when you are moving locally within the city, you will be moving all your stuff large and small. From small boxes in your kitchen to all types of appliances and household furniture items; but if you don't plan everything in advance, you may end up in a mess.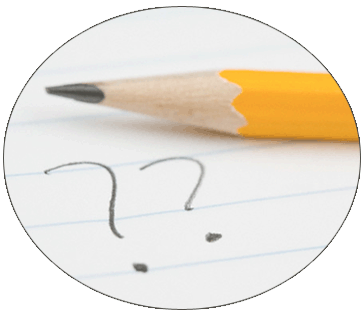 Packing of household stuff in proper way is going to be the key to safe and sound relocation of your household goods. I am going to give you a good overview of how to pack household goods before moving. It will help you to pack your stuff in an orderly manner and save you from getting annoyed and irritated. The following tricks will help you achieve the systematic packing. Read on:
Gather packing supplies before you start.  You would not want to stop half-way through a packing session in order to get more supplies. That is quite a frustrating thing and the hustle will mess your brains up and break the flow of your packing.
Packed boxes should not be too heavy to carry. Keep heavier items packed to the bottom of the pile. Socks, scarves, pillow cases and other small fabric items should be stuffed in the crevices in boxes. Do not over-pack a box; you could damage the contents already inside. It is necessary that all boxes can close properly and be sealed so the tops are flat.
Label all boxes, large or small. Pack small items in small boxes and place them into a large box. Small, loose items should be boxed or bagged and sealed securely before placing into a larger box.
Transfer all liquids (if you need to move any)into a sealable container or make sure the lid is secured by taping it down, then put it into a waterproof bag, seal the bag then place it upright into a box. Clearly mark the box with arrows and write 'This End Up' so that they are no placed with the wrong side up. Discard those that need not be packed. Keep a box labeled 'Load last, unload first'.
Make a proper list of each box and its contents. This will be necessary if a box goes missing. You can claim the box in that case.
Keep important documents with you. Do not move them with the rest of your household goods. Seek help from a secure courier service if you cannot take them with you in the car. The movers will not want to take responsibility of your important documents.
Keep a duct tape always at hand and make sure nothing remains opened.
Generally washing machines and dryers have spaces where you can fit in a lot of items, of course the lighter ones. Even refrigerator can be a good space to stuff in some small and light items.
Try and keep items in their proper places as much as possible. For example, when packing the silverware/flatware, keep it in its tray then tape bubble wrap around it to secure the contents. This is easier than sorting out all those pieces after your move.
The tool box should be kept close at hand for quick access. Keeping an all-purpose screwdriver in the glove compartment of your car is a good idea. The screws and other small loose items that attach furniture should be kept close to the furniture accordingly to avoid misplacement.
Refrain from using standard garbage bags.  Double up your cover if you're going to pack linens and clothing in garbage bags, purchase the thicker, heavy ones to ensure they don't burst while on the move. Try and keep the usage of the garbage bags to the minimum because a lot of packers and movers services do not really like that. The great thing about garbage bags full of clothing is that they are quite flexible and can be adjusted into the nooks and holes which are discovered in the truck, thus protecting furniture and using less space.
Keep items from the same room together as much as possible. This will make it easier to sort the contents after you move.
Divide various tasks among your family members. It will be quite an experience when you do the home shifting. Everyone will felt involved and obviously it will ease the process of packing and later locating stuff after move.
Conclusion
Keeping these packing tips in mind will certainly help you pack your household goods safely and efficiently. But if it sounds like too much, you always have the option to compare and hire movers and packers in your city using ServiceSutra. So what are you waiting for? You have to move so make it quick!