Home shifting is a big challenge in India, mostly due to lack of planning and also because of the fact that the packers and movers industry is still unorganized. There is no standard pricing model when it comes to this service, and so you have to be very careful while hiring a movers and packers. If you don't pay attention to every detail, you may get overcharged quite easily. But, there are many ways to save money while moving house, and that's what we are discussing in this post today.
Given a chance, all of us would like to save money while shifting our new house, isn't it? But unfortunately, it's not that easy when you already know there are tons of companies, and you hardly have any experience in relocating. I have shifted my house several times, and understand what it needs to save money when moving a house. Yes, it is possible to save extra money while moving household goods with the help of movers and packers agencies. But in order to save those extra rupees, you have to pay attention to smaller and finer details in everything you do during your move.
Ways to save money while moving house
When you are working on a budget, you can't afford to ignore even smallest things like the octroi charges, or even the tips that you offer to the labours those who will be packing, loading, or unloading your goods from the truck. Here's a quick list of things that you can do to save extra money while shifting your house in India.
There are many ways to save money when moving house. Check all the tips below, and use it while moving. Surely you will be able to save lots of money at the end of the move.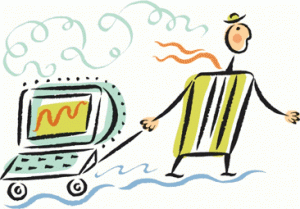 Plan early to save money when moving house
Early planning can help you in many ways, and for sure this is one of the best ways to save money when moving house within city or outside. Moving an entire house with all the household items and accessories can be really a stressful thing to do, if you don't plan everything properly, and when you have time in hand. Postponing things to address them at the last moment, would not only cost you extra money, but would also place you in between lots of hassles. Starting early could be the key to your success, while moving a house in India.
See if you can avoid weekend or holidays to move your goods. During the weekend, most of the packers and movers companies will be busy and thus, they may charge you more than what they charge during the weekdays.
Similarly, if you have time in hand, it would be nice to get rates from a few reliable packers and movers companies in your city, in order to compare and save money when moving house.
Can you get rid of some of your household goods?
Take a good look around your rooms, and see if there is anything which you would like to sell or donate. Typically, we keep storing damaged and defective goods as well in the house, hoping to get it repaired and use it someday or the other. But if you know what I mean, there is no chance of you getting them repaired and reuses them in near future. So, get rid of such extra luggage or else, it would cost you much to pack and move those items. Therefore, see if there is anything that can be sold; it will help you to save money while moving, but it will also help you free your new home from clutters.
It's wrong to assume that since the mover is booking a truck, it's okay to carry everything. Remember, there is a cost associated in packing, handling, loading and unloading. Therefore, even if it sounds like you are not paying anything extra, the matter of fact is that you are paying extra, to carry every single item during the move. Hence, by getting rid of unused items you can save money when moving house.
Check rates of multiple movers to save more
As mentioned earlier, movers and packers industry in India does not have any one off standard model. When you want to buy a mobile phone, you have plenty of website from where you can see the prices, or you may also visit a mobile store to see the rates. Rates are not going to vary much, but you still compare features and prices before buying.
But when it comes to hiring a professional packers and movers company, chances of variation in rates and charges is even more. So, make it a point to collect all the relevant information about three or four different packers and movers companies in your city, and call them one by one. Get tentative estimates to compare and save money when moving house.
Once you have received the estimates, compare everything e.g. rates, charges, value added services, and everything else that they will be offered by the service provider. Are they offering free add-on services? How much do they charge if you do the packing of smaller items yourself?  How much would they charge if you pack a few of your household goods yourself, for example clothes, books, desktop and etc? The point is, you should get full idea of the services and associated costs.
You will be amazed to see the difference in estimated costs. And when you have time, you can negotiate with them on better terms and save as much as up to 30% on moving costs.
Use freely available packing materials to save more
Cartons are the most important among all of the packing materials. But you know what; you can arrange lots of cartons for free just by going to your neighborhood retail shops. Take advantage of this opportunity and pack some of the stuff which is solid, and may not get damaged easily. For sure you will be able to save some money, and decrease the costs of moving.
Similarly, you can use old newspaper to wrap some of the goods instead of buying expensive packing paper. You can also ask for a favor from an electronic store, where they have lots of bubble wraps which is of no use to them. Check if you can get some.
Scrambled news paper can be a good substitute to bubble wraps, but definitely 'Jugaad' at the end of the day is a 'jugaad'. (Jugaad is a Hindi word which means temporary or alternate solution)
Be flexible with the movers and packers
Being flexible with dates, with the packers and movers companies in India can help you save some money as well. So, give them the flexibility and don't be rigid on any specific point. When you give them the flexibility, they can cut the costs and pass on the benefits to you.
For example, don't insist on any specific date when the movers are already busy. Let them know that you have much time in hand, and that you will be happy to schedule according to their availability. This way if your goods are not even filling the truck, they can still combine a couple some goods of the others, and cut on the moving costs and pass on the benefits to you. Isn't this another smart move to save money when moving house?
But, if you insist on a specific date and ask them to offer private truck for door to door home shifting services, then they may not load other consignments and they won't be able to cut the transportation charge as well. So, be ready to pay for full load services.
Summary
Distance, volume and timing are the key factors that affect the overall costs of home shifting services in India. If you can time it well, sort out the volume and the load's size, and then evaluate and negotiate with the movers' appropriately, then you will definitely be able to save lots of extra money.
What do you think one should do to save some extra money during home shifting in India? Share with us your opinions and feeling.