Car shifting or car transportation services are offered by car carriers in India. In order to get your car transported in safe and sound condition, you can hire a professional car carrier service and can shift your car at ease. The car carriers in India or in other country usually use a special truck, which is mostly used by car manufacturer to get their car transported from their factory, to every showroom all across India. Availing car transportation services is much better than driving it all the way from one city to another. If you opt for car carriers in India, obviously you'll have to spend money, but it will be worth it.
You can find a car carrier in almost any cities in India e.g. Delhi, Mumbai, Bangalore, Pune, Kolkata, Hyderabad, Ahmedabad and other cities. But, finding a car carrier is just the beginning of the process. You'll have to prepare yourself and your car, and also do all sorts of checks and inspection before getting it transported.
If you are planning to get your car transported from say Bangalore to Delhi or Mumbai, then you can easily find a car carrier service provider in Bangalore. But that's not the only thing, there is more to it. In this post, we will be talking about some of the most important things that matters while shifting your car, after hiring car carriers in India.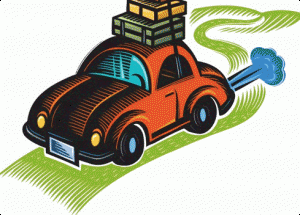 We will be talking about;
How to choose a car transporter in India
How to prepare your car for transportation
How does car inspection works and why it matters
Transit Insurance
How to save money on car transportation
So are you ready?
Here's how to choose a car carrier for car transportation
There are tons of options especially for car transportation from a metro city to another metro city in India. Use it to your advantage and get quotations from at least three or four different car carrier companies. This way, you can compare them all and then choose a car transporter company who offers you better deal and who looks capable enough from all aspects. Here are some of the key things to remember when choosing a car transporter in India.
First of all you should check for the authenticity of the car transporters.
Verify relevant documents like registration of company, trade license, service tax registration etc.
Do research on the internet and check reviews and feedback.
Always prefer door to door services.
Car transporters who have their own fleets are generally the better choice.
Only accept written quotations and read all of the terms and conditions.
Understand the process well and ask all sorts of questions to the car transporters.
And most importantly, costs of car transportation matters but not above the safety.
Which car carrier you choose makes all the difference, so decide carefully.
So start exploring and choose a service provider that you find best.
Here's how to prepare your car for shifting
Once you have decided on a car transporter, you are good to move to the next step which is preparing your car for transportation. What is to be prepared for that, you may ask? Because there are so many accessories and other stuff inside the car, you ought to take those out before you hand it over to the car carrier. Don't leave any of the belongings like diaries, teddy, dolls etc inside the car. Here's how you should prepare your car for shifting.
It's better to takeout accessories which is detachable like music system, perfumes etc. Car carrier companies do not take any responsibility of such goods, so its better you take it out.
Switch off your car alarm or disable it.
Make sure that the petrol tank is completely dry. There should not be petrol inside the tank.
Wash your car so that when they come for inspection, they can record everything correctly. From small scratches to any other cosmetic issues.
Fold the mirror and antenna, or else it would get damaged during the move.
Check for any type of leakage and if there is one, let the transporter know about it.
Let the car transporter know about any other operation issues and if there is specific technique to operate it.
Get all of the paper Xeroxed and keep one copy inside the desk board of the car.
The idea is to make sure that you know and tell the car transporter everything about the car and get rid of anything which may get misplaced out of the car.
All about car inspection and why it's important
So you have hired a car carrier and prepared your vehicle for transportation. But wait, the transporter that you have hired to get your car transported, will be inspecting your vehicle. Purpose of this physical inspection is to get the real picture of your vehicle and ensure that your car is ready for transportation.
When the supervisor comes over, let him do the entire inspection and prepare a report. You have to sign the inspection report and confirm the observation that the observer have made during inspection. Be careful here because the same inspection report will be used at the time of delivery. This inspection report kind of works like a tool to ensure that in which ever condition you handed over your car to the transporter, they delivered you in same condition. So even if a small scratch or damage appears, it can be identified. How else would you prove if you find any damage at the time of delivery of the car?
Transit insurance for car relocation
Mostly insurance is taken for granted and assumed that the car is insured against any kind of damage or theft during the transportation. But you should never compromise on that. Insist to get copy of all of the documents related to insurance. One should not transport the car without insuring it. So insist on getting your car insured before transporting.
Once you have the paper in your hand, look at it very carefully and understand all of the terms and clauses properly. Your car transporter should help you understand everything in case you have any doubt.
How to save on car transportation services in India
Car carriers in India offer different types of options for car carrier trucks. If you are price conscious and want to save some extra money, you can opt for open car carrying trucks which cost less than the closed carriers.
Also you may opt out of door to door car shifting services and avail terminal to terminal one. In door to door services, car carrier will come over to your place and he will drive your car till the transport terminal or the loading point which is usually outside of the city. They will load and get your vehicle transported to the destination and again unload the car at the terminal. Then they will again drive your car from terminal to your home for delivery. Obviously door to door car transportation service costs more than the terminal to terminal ones. So by just driving a few kilo meters, you will be able to save some extra money.
Summary
Car shifting or car relocation services are offered by car transporters who are widely available across major cities in India. But you have to be careful in choosing a car carrier and pay full attention to the process they are following. Insurance is vital while transporting a car, so make sure to insure your car against theft or damage while in transit. Always prefer to deal with carriers who are well placed, even if it cost a few more, because at the end of the day safety or your car is more important than anything else.
Feel free to use ServiceSutra to hire car transporters in Delhi, Mumbai, Bangalore, Hyderabad, Chennai, Kolkata and other major cities in India. We give you the opportunity to save more and make better decision without any hassle of search or call.
Feel free to share and comment on this post.