A checklist is a must to have, because this is one document that will help you to track each and every task involved with home shifting in India. Home shifting may sound like an easy to do thing, but it's not that simple. Right from preparing the list of packers and movers companies in your city to preparing an inventory list; selling out all your old household materials to getting your communication address updated, it's not an easy to manage and track all these tasks unless you maintain a proper checklist of the things to be done.
Home shifting in India is also very complicated, because there is hardly any option except hiring a movers and packers company. If there are just a few goods, you could easily transport it to your destined place, or even send it through courier or parcel by Indian post. But, when it's about shifting and relocation of entire household materials, you have to depend on the packers and movers service provider companies in India.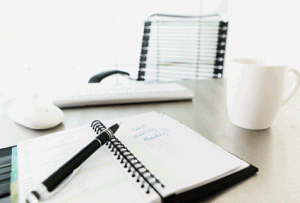 Here's a quick checklist of all the essential things that you should track during home shifting in India.
1. Planning and preparation of overall home shifting in India
This is essentially the most important task when you have decided to relocate. Unless you have a proper plan in place, there is high chance of ending up in a mess. For example- if you start searching for packers and movers companies just 2 days prior to your home shifting, you may have to select a movers and packers service provider in hurry and that's certainly not a good thing to do. When you are in a hurry, you may end up paying more or taking a wrong decision.
But, if you have a detailed plan in place then you can pay proper attention to the entire task in hand, which includes finding a service provider to negotiating with them, and also exploring other options.
Thinking what should be included in the planning phase?
Include everything, I say. Some of the essential thing to plan for while shifting a house in India is listed here under:
Fix a tentative date for shifting all your household goods.
Fix a date on which you will be hiring a movers and packers.
Have a date for packing.
Have a date for shifting.
Plan to get your address etc updated in any official communication, such as bank account or credit cards, and etc.
Plan to stop your subscriptions if any, or update your address wherever applicable.
Fix a deadline to reach your new house.
Once you have finalized these important dates, you are good to start with the next phase of planning.
2. Fix the list of goods to be packed and moved
Before you approach any packers and movers companies in India to check their rates and charges for home shifting services, you should have a list of major items in place. Unless you hand over a list of goods to be packed and moved (at least mentioning major items), movers and packers companies may not be able to estimate the efforts and costs of overall home shifting services. List of inventory may include following:
Create a detailed list of major household materials.
Create a list of smaller items (miscellaneous goods).
Create a separate list of goods that is to be left behind or sold out or can be donated.
Costs of relocation and shifting broadly depend on distance and volume/weight of goods.
3. Find recommendations of shifting service providers
In the end of the day, your role is only to find a trustworthy and reliable service provider who can shift your goods rightly, and who is quite affordable. Being a service industry, costs varies from one service provider to another service provider. But, whichever moving company you are going to work with or select, it should be responsible and responsive. Therefore, this is one of the most important decisions that you are going to make, and a lot depends on this decision.
Tons of moving and shifting companies are available across any major city in India, but unless you compare and evaluate a few of them, you may not be able to choose the right one. Domestic relocation is much more complicated, and the mover you engage with can make or break it all. Hence, it's really important to select a mover only when you are fully satisfied with their rates, and convinced with their expertise.
One of the easiest ways to find a relocation service provider in India is to get recommendations from friends, colleagues or use an exclusive platform like ServiceSutra.
4. Pay attention to credibility and pricing
Service industry does not follow any specific standard pricing model. Rates of services widely depend on the circumstances, and the expertise of the service providers. So, a mover who has their own branch office at both the locations, and have a fleet of their own may charge you a little more than the one who does not have their own branch at the destination.
But as consumer, your goal should be to select a mover who is reliable as well as affordable. You can achieve this goal by comparing and negotiating. Choosing someone randomly won't help, and there are high chances of you to ending up paying more than what you should have paid after comparing. Therefore, compare rates, evaluate the credential, and take the opportunity to negotiate with the movers before you select one.
5. Finalize a mover and get your goods relocated
Once you are done with the verification and sort listing, it's time to select a movers and packers who has impressed you. Sit with that particular service provider, and finalize the schedule once again. Make sure to remind the service provider one day ahead of the scheduled date of packing, so that you don't miss any deadline.
Summary
Home shifting is way more complicated than you may assume it to be. One bad move could cost you heavily. Irrespective of how seasoned the professional is, you should also involve yourself in the process of packing, loading and unloading to ensure things are falling in their right place.
One of the key roles is to be played by the packers and movers service provider, which you will be hiring. So, pay attention to that and rest of the things will automatically fall into their right place.
What is that one biggest challenge you faced during home shifting in India? Share with us in the comment box below. 🙂