Are your parents wondering how to organize your wedding ceremony? Are you worrying as well?Don't be tensed or stressed out. There are plenty of ways to ease your tension. Organizing a big and memorable day such as a wedding, require lots of effort in planning. After all, you marry just once in your life time. But, to make your load easy, here are some wedding planning tips which will help you organised s memorable wedding, that to without hiring a wedding planner.
Where and when to Start
No matter how much time you have, you must start planning about soon after the date is fixed. If you don't start soon, you'll realize that there are lots of things to do, but no time in hand at all. And when you have such realisation, you will start panicking! So, why to trouble yourself?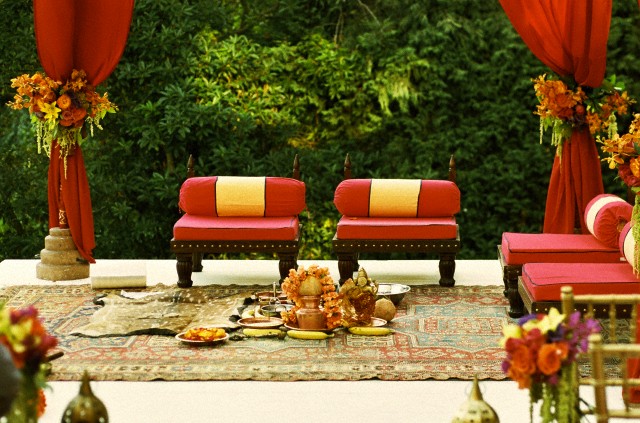 Start with Bookings
There are so many things which are required to be booked. And the first service that has to be booked is a ceremony hall, or a suitable venue for wedding reception party. Choosing a venue depends upon many factors such as its location, distance from your and your relative's home, its capacity to accommodate guests, and etc. You also need to fix the venue early, so that you can go for printing the invitation cards.
Wedding Invitation
Once the venue for the ceremony is fixed, the next step is to choose the design of the invitation cards, and get it printed as soon as possible. Remember to mention the time, date, contact numbers and the detailed address, landmark and driving direction of the venue, so that, people can reach out easily. Wedding invitation must be sent in advance so that your relatives so that they can plan accordingly.
Catering and Decoration
Next important thing is to find, and book a worthy caterer. You can Google and easily find a few caterers, and discuss with them about the menu, pricing and etc. Similarly, you will have to find and book decorator, who can decorate the venue and also fits your budget.
Booking Vehicles
Book the wedding car, or horse(as per the wedding tradition in India) for the groom and bride, way before the wedding day. You must also book vehicles to ensure that your family members and guests are able to travel smoothly.
Over to you
I hope these DIY tips will help you plan your wedding pretty well. You can also hire professional Wedding Planners or Wedding Coordinators, who can help you organize your marriage, and reception both. Wish you a happy Wedding, and make it memorable. 😀