Accessories play a very important role in home decoration and this is why you should plan and think creatively when buying accessories to furnish your home. When you hire a creative interior designing agency to furnish your home, they plan everything and then make recommendations for various accessories and decorative items. In order to create that perfectly balanced look you have to use right set of accessories that complement each other.
If you pick random accessories to furnish your home, you may not get the same aesthetic design and comfort. Buying just anything without assessing it well won't work. Hence planning is important before buying accessories to furnish your home. Plan to buy accessories that complement each other and something that will go well with rest of your room. Be it color, shape, size, fabric or anything else, you should look at it from all respective angles.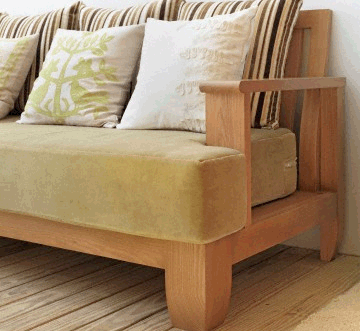 Right ways to select accessories to furnish your home
There are certain home accessories you can't live without and hence it is important you buy them. And I am sharing some of the essential tips to choose these accessories.
How to choose curtains
Choosing a curtain is not difficult at all, unless you make it difficult yourself. But just before buying curtains, you should take the measurement of your window. This is important because when you will enter a shop, they would like to know the size of the window. And I am sure you don't want to buy too big or too small curtain for your window. Also when you have the measurement, you may directly purchase the ready to use curtain and if it's not available for the size you need, you can place the order. Second important thing is to know what kinds of curtains do you need and what's the purpose. If you want to buy curtain for your bedroom, then you are better of buying curtain of thick fabric to maintain privacy and if you are buying curtain for drawing room then you can buy curtain of thin fabric; as this will allow sunlight to invade. Look into the fabric and color as well because that matters a lot.
How to choose a mattress
You have to be very much shrewd to buy mattress. If you have issues like back pain then it will make sense to ask your doctor about any specific types of mattress that you need. But in general there are many brands out there and you can buy one as per your needs. Needless to say again the size of the bed is important and you should opt for good brands because mattress is not something that you buy every now and then. It's a onetime investment so be generous.  Some of the furnishing shops can also build custom mattress for you according to your needs and you may ask them to come over and survey your bed for that.
How to choose sofa
Sofa is one such place where you like to spend leisure time like watching movies on holidays and hence it needs to be comfortable enough. Good comfort is a must, but so is the shape, size and type of sofa. Depending on the dimension of your room, you can choose a sofa that best suits your needs. Usually it's a good idea to buy sofa online and when buying you may like to test it by simply sitting on it for 15-20 minutes. If you feel comfortable, you can go ahead else, look for something else. Buy it only when you are sure that you are feeling comfortable on it.
Cabinets and storage units
Cabinets are the essential accessories that you need in our home. Be it to keep decorative items, books, music system or something else, you need to have a few cabinets and storage units. There are lots of fancy choices you have today and you can even order them online. When choosing cabinets, just try to find one that best suits your need and fits well in overall space. Buying too large cabinets means wasting lots of space so go for something that takes less space and give more storage space. For example instead of buying wider storage units, buying one that is longer in size can help you lots of space at floor level, no?
Summary
There is a simple rule of thumb for buying accessories for your home; it should complement the rest of the accessories, fit well in your space, be in your budget and it should make your comfortable. And when you are unsure about picking accessories randomly, you can always consult an Interior decorator and seek professional help and advise on home furnishing.
How do you buy these accessories by the way?