Your work is that place where you spend major portions of your day. You work sitting in a cubicle for 8-9 hours in front of computer and loads of files. I cannot help in making your work interesting, but I can certainly help you decorate your workspace and in making your workspace awesome and interesting.
I am a computer engineer by profession, as you can imagine my work includes desktop and papers and files. I invest my time and energy in that small confined space without any complaint. Of course I cannot complain to my boss about the limited space, and in turn demand a well furnished room. So to make my workspace little bit interesting and lively, I used some simple yet awesome means. I am going to share those ideas in this post.
Tricks to decorate your workspace
All of you, who think of their workspace to be boring and dull, can now infuse life to it. Interior designing and decorating trends keep on changing every now and then. Obviously you can't call interior decorator every time to make changes as per the latest design trends. I have applied some simple tricks to decorate my workspace, and i am happy to share how I completely transformed the way it looks.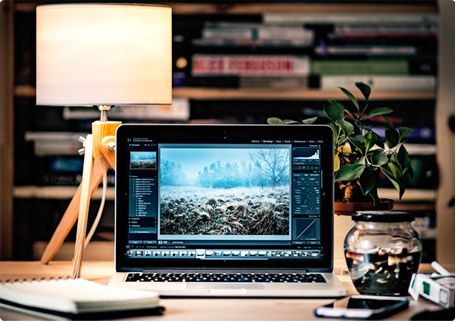 Are you ready? Let's start!
Change the dull walls
Let me start with the dull grey colored walls of the cubicle. You can make the walls look lively by using some colored papers or wall papers. There are several multicolored wall papers available in the market, with numerous designs. Select a wallpaper according to your choice and cover those dull walls of your cubicle.
A glimpse of a getaway
Do you like to travel? Do you like to do adventures in the dangerous terrain and deep forests? Then you can select a picture of your choice, frame it in the design of a window pane, and paste it in your cubicle, so that whenever you feel like running away from those excel sheets on your desktop, you can always find relief in the picture. I love oceans, my favorite place is Maldives. So I have pasted a beautiful picture of the crystal clear water of Maldives in my cubicle. This is how you can also make your cubicle look lively and closer to nature.
Add some life
You can always place some small plants in your cubicle to make it refreshing. Plants like bonsai, small ivy come in handy in situations like this. You can also bring a bouquet of flowers and place it in your cubicle, and then change it after a couple of days. You can also keep a fish bowl with two goldfishes, swimmimg happily in your cubicle. These will not only make your cubicle look lively, but also give you some relief in work.
Get organized
You must not clutter your cubicle with thousands of things. Your computer, your files, the important papers, your pens, everything should be placed in a proper order. The cubicle should look clean and tidy, thus resulting in a positive energy.
Accessories to deck up
You can keep a small vase, a sculpture, a painting, a beautiful pen stand, a paper weight in your cubicle. You can also place an inspirational quote that will define you. These will make the cubicle look interesting and awesome.
To conclude
These above mentioned tips are awesome yet simple. I hope I can give you some ideas to decorate your workspace on your own. You can implement these ideas in order to transform your dull boring cubicle into lively one. These simple yet effective tricks will make your cubicle look interesting and inviting. Remember, your personality also gets reflected by the way you organize your cubicle.