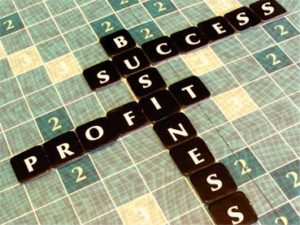 If you are in service business, I am sure, you would agree that there is huge competition in the market. Whether it's home relocation service, cleaning and housekeeping, pest control or interior designing and contracting, there are lots of competition in service business (both local and global). One of the primary reason for this is, no barrier to entry; anyone can start a business in these verticals with some prior experience and knowledge of the industry.
Secondly, service business can be started with minimum investment. And there are thousands and millions of customers looking for various types of services. There are lots of opportunities in service sector, but cracking the industry requires different kind of thinking an approach. And if you are facing the heat and looking for tips and ideas to beat the competition and grow fast, then read on. I am going to share some of the quick and simple tips about how to beat competition in service business.
Ways to Beat the competition in service business 
Apart from offering the best quality services, you have to be on time, competent on pricing, ensure transparency and communicate clearly. Lies and hiding important information will just lead you to move downhill. There are many such minor improvements that you can make to beat competition and grow your business. And that's what we are going to discuss in this post.
Are you ready to beat the competition and scale your business?
Let's get started then.
Here are the various steps that you can take to beat the competition and turn your business profitable and build your brand.
Transparent and timely communication is the mantra
A good communication is the key to success. What is good communication? A good communication, I believe, is the perfect mixture of formal and informal topics. Let me elaborate my points. Suppose you are an interior designer and you have visited a prospective client in his home. You have to professional so that the client starts having a faith and trust towards you, and also a bit of informal, so that the client can open himself up to you, regarding his wish, and aspirations. Thus, you can build the foundation to a healthy relationship with your client. Do not go on praising about your own company; leave the praise for others to do when they hear your name. You can show your client the portfolios of your previous work, how much time can be needed, what can be the estimated budget, what can be your plan of work, etc. Besides, all this, you must make sure that the information you provide is true, authentic and genuine.
Understand the markets and your customers
You must have a very good knowledge about the market. There are thousands of service providers like you, look them up in various sites in Internet, read their profiles, search them in social networking sites, know the statistics, like who are doing greater business these days, the interior designers or decorators etc. You must also know your competitors as well, because you will be competing with them in the market.
When in service, you better be flexible
There are many services, where flexibility matters a lot. For example, if you are in home cleaning service, most of your client would like to avail the service during the weekend. When you are flexible and offer them the liberty to choose different slots, and you turn up on time, you simply win them over. Similarly, if a client is looking on some flexibility for the payments, if possible, you should consider the option to offer flexible payment options. Keeping your company's policy is primary concern, but nothing is more important than delighting the customer. Your clients and customers must be your priority. Analyse your business process and see how you can offer more flexibility to the customer.
Proper documentation
Always be prepared with the required documents and credentials, so that your client can understand your credibility. You can prepare short one page brochures and pamphlets of your company citing all the required information. From this source, your client can get all the important information that he needs to know. The pamphlet must have the name, address, telephone number, customer support number and other details that matters like license and the registration number. Get all the papers works done and keep all of the license, registration u to date and renewed.
Be connected
Once the initial meeting with the client is over, you must keep connected with them, maintain a follow-up list and have a frequent conversation with them. But do not disturb them by calling and mailing every now and then. Phones, mails, and also occasional visits are the ways by which you can be connected. If they want to meet you, then you must find time to visit them. Do not ignore their messages and calls, NEVER.
Over to you
In service business, it's always worth pleasing your existing customers and get repeat business and word of mouth, than spending resource and energy on finding new prospects. Value your clients and customers, keep them high in your priority list, and always be punctual and deliver your commitment.  Follow some of these tricks as discussed above and hope you will be able to beat competition and grow your service business.
I wish you all the luck for your business, keep prospering!