Occasional carpet cleaning is something that can't be ignored because carpet is an essential fabric because it gives your room a furnished look and an aesthetic feeling. Apart from decorating purpose, it also serves as floor covering during winter by keeping your foot warm. But proper maintenance like cleaning a carpet is not an easy task as they can easily get stained, especially by kids or pets. Simply using vacuum cleaners for carpet cleaning is not enough because it can help you get rid of dusts. But you can't rely on vacuum cleaners for carpet cleaning when you have rigid stains and dirt marks on your carpet. Obviously if you want to retain the quality of the carpet you cannot afford to wash it on your own. Cleaning your carpet at home of your own is not a viable option given the weight and area of the carpet could be huge enough.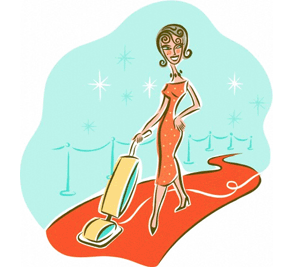 Did you know that there are professional cleaning companies in Bangalore who offer best quality carpet cleaning services in Bangalore? Yes, you heard it right.
Booking a professional carpet cleaning service to get your carpet cleaned professionally is the best thing you can do. Ideally, you should get your carpet cleaned by a professional cleaning company every 12 to 15 months.
But as you know there are so many cleaning companies out there and all of them may have different cleaning service prices. And you may not find it easy to book the cleaning services unless you have done this in the past and you know an agency yourself.
But it's not all that hard. I am writing this post to help you understand about carpet cleaning companies and their services and how to book them and get it right.
Here's how to book carpet cleaning services in Bangalore
The best way to find an authentic and professional carpet cleaning service is to check with the cleaning agency and ensure that they have the tools and equipments to offer professional and hygienic carpet cleaning services.
Here's more on how to prepare, screen and book a professional carpet cleansing service in Bangalore or elsewhere in India.
Finding and screening the cleaning agency
Before approaching any service provider you can always surf the internet and find a couple of good carpet cleaning companies in your area. Once you have a few choices, it's time to dive deeper and find out more about the cleaning company and their services. You should ask them a few questions like
For how long they are into this business?
Do they vacuum before deep cleaning?
Their pricing structure, whether it's based on area or no of carpets?
Know about the technicians and their background and training
Do they charge a few for moving the furniture or it's inclusive in the carpet cleaning charges
When you ask these questions, you get to understand everything in much better ways and it will help you take a decision about booking.
Comparing rates and quality of cleaning services is kind of essential because that's the only way to ensure that you are not paying more than the fair charges of carpet cleaning services. If you see difficulties in finding or calling the housekeeping companies, you may compare and book carpet cleaning services using ServiceSutra without any hassles.
If you have decided to go ahead, you can confirm the agency and fix a date and time for cleaning. But just before that, you have to prepare yourself.
Let me tell you how.
On arrival of the carpet cleaner
After getting all the prerequisites right, it's time to focus on cleaning. Just before the cleaner arrives, you should identify the spots that needs special attention like stains, rigid marks etc. Check with the carpet manufacturer before allowing additional treatments, such as re-applying stain treatments or anti-static treatments to avoid termination of warranty.
What to do post carpet cleaning
Wait for the carpet to dry completely before walking on it or moving the furniture back into the room. If you replace the furniture too quickly, rust or stains from paint or finishes could spoil the carpet permanently.
Over to you
I have pointed out most of the things that you should remember while hiring a professional carpet cleaning service. Apart from that, make sure to measure your area before you call a carpet cleaning company. As room sizes may vary, and they are suppose to charge you on the basis of the area of room and not by the number of rooms.
Have you availed carpet cleaning services? What precautions do you take when booking a cleaning agency?