In a growing city like Pune, most of us don't have time to do the daily chorus like cleaning, mopping and all. Thankfully, in cities like Pune, you can find professional cleaners and housekeeping agencies that can help in keeping your house nicely cleaned and de-cluttered. Well managed cleaning companies specialize in general house cleaning as well as offer deep cleaning services at home and offices.
Today I want to give you a good overview on finding cleaners for deep cleaning services in Pune. We will also talk about the solution where you want an agency who can offer daily, weekly or monthly cleaning services, which is mostly required in offices.  You can use one time deep cleaning services in Pune and then as per need go for general house cleaning which costs less and work well for homes.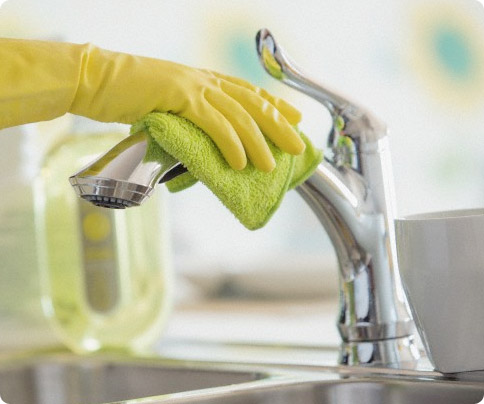 Difference between Deep cleaning services and basic home cleaning
Professional cleaners offers various types of cleaning services and when you talk to them, expect them to use such words as 'deep cleaning' and 'general cleaning'. At times all you may care is to get cleaners who can clean your house. But there is a little difference between deep cleaning services and general house cleaning.
Usually, deep cleaning services includes cleaning of entire house or the area that's being cleaned such as deep cleaning of kitchen or washroom means cleaning everything including faucets, floor, wall, cabinets etc. For example post tenancy cleaning should always be a deep cleaning because you want every corner of the house to be cleaned to perfection. Once the deep cleaning of the house is done, you may opt for general house cleaning services every month or so.
Deep cleaning services in Pune for washroom/bathroom may include;
Cleaning and disinfection of shower
Tiles and walls scrubbing and cleaning
Cleaning of doors and frame of the washroom
Cleaning of dust basket and removal of trashes
Cleaning of toilets, sink, mirror etc
Scrubbing and cleaning of other fittings and accessories.
Different agencies use different types of cleansers, tools and equipment and hence it is important to understand what is included and covered before you hire a cleaner.
How to find cleaners for deep cleaning services in Pune
Since we are talking about deep cleaning services in Pune, let me tell you categorically that whenever you hire a cleaning company (cleaner), clearly know the fine prints such as whether the cleaner is quoting you for the general house cleaning or for the deep cleaning services.
Different cleaning companies have different kind of packages including the parts/accessories they will be cleaning, cleaning materials ad equipment they will use and so on.
So what to do next and how to find the best professional cleaners for deep cleaning services in Pune?
You have the option to use ServiceSutra to quickly check rates and offers from a couple of professional home cleaners in Pune in minutes by posting your needs here.
Or you may search for cleaners for deep cleaning or general house cleaning services in Pune on google or any other search engine you use. Call a few of the agencies once you have their number, tell them what kind of cleaning needs you have and get estimates.
It's always better to compare quotations from a couple of agencies and then hire one after comparing their offers i.e. rates and charges, packing supplies and based on type of cleaning being offered.
Deep cleaning goes beyond the regular day to day cleaning that you maid might be doing. When the professional cleaners work to get your house deep cleaned, you can expect nothing but the most sparkling, clean and hygienic space. And above all, one time deep cleaning service does not cost much and therefore there's no reason why you would not want to get your cleaned by a professional cleaner.
And in case you don't know where to check and find the cleaners near you, then we have got you covered. On servicesutra, cleaners are available in Baroda, Pune, Kolkata, Chandigarh, Ahmedabad, Hyderabad, Bangalore and many other cities across India.
And if in case you need someone to come over every week or take care of monthly cleaning then you can hire a maid or use regular housekeeping services.
Over to you
Deep cleaning services are best suited in situations where you want everything to be cleaned properly from door to floors, cabinets to handle and faucets, everything. It can be very helpful when you are moving to new home, or want to get your home properly cleaned after renovation or tenancy. General home cleaning is good when you don't have too much of dirt and spots and want everything to be sanitized and cleaned on monthly or bimonthly basis.
How do you keep your house cleaned?