There are several homeowners who might be thinking about shifting to a new property from their old abode. However, we do not always get a home readily available at our disposal. Do we? Until that time, some of us may have to migrate to rentals for the time being.
Alternatively, a lot of residents also reside in their relatives' house unless they have got into their new apartment. Have you ever thought where to keep your furnishings and other valuables during that period?
The significance of quality storage warehousing services lies here. Yes, by getting premium household storage services, you can ensure that all your belongings are safe and in a good condition. In fact, if you search a bit carefully, you will come across a lot of companies providing similar kinds of services to their customers.
As you read today's post, you will know what household storage services are and how to make the most of them while you are shifting elsewhere or staying as a tenant, hence, unable to carry all those heavy-weight pieces of furniture with you.
Warehousing: What is it?
The term ''ware''means article. So, quite naturally a warehouse is a place where homeowners or small businesses store their goods and other household items temporarily when on the lookout for another property.
In alternative terms, a warehouse is also known as a godown. You will generally see these warehouses or godowns apart from the main business premises of the service providers.
Factors to consider when choosing household storage facilities
Before searching for an effective storage facility in Bangalore, you need to take certain factors into consideration. So, make sure that you ask yourself these questions to avail only the best storage warehousing services.
What is the mode of shipping they are offering to move your goods and household items?
Do they provide the facility of a climate-regulated storage house?
What are the documents they are asking for against renting their storage facility?
Do they offer both indoor as well as outdoor storage solutions?
What things you can and can't store in their unit?
As a layperson, you may think that these services are solely meant for homeowners like you which is not the case. Aside from that, small startups, large enterprises and even college students can avail such service lines.
How long can we rent a storage unit?
In most cases, household storage companies offer services to their customers on a monthly basis. Instead, they charge a small amount from people availing them. Other than that, many companies provide long-term services as well. It varies according to one's individual needs and requirements. Hence, it is important that you speak to your service provider directly regarding your household storage specifications. Otherwise, you might end up renting that space unnecessarily for a longer period.
Cost of Warehousing and Storage services in India
The cost of storage warehousing services differs based on a number of factors. Nonetheless, here is a checklist of the costs homeowners need to pay according to the size of their apartments.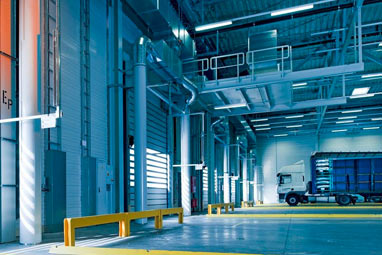 Do you have a 4BHK abode? Then the cost of your household storage solutions will come to six thousand five hundred per month.
People who have 3 BHK apartments will have to pay a monthly rent of approximately between Rs. 4000 to Rs. 4500 per month for a household storage facility.
Individuals who have a 2BHK home need to pay a monthly rent of Rs. 3000 to Rs. 3500 per month for residential goods storage.
In case you have a 1BHK apartment, the rent of your household storage facility can range between Rs. 2500 – Rs. 3000 per month.
If considered chronologically, these charges are applicable to homeowners carrying not more than fifty, forty, thirty and twenty boxes, respectively.
Types and Sizes of the Storage Units
Household storage spaces are available in a range of sizes. So, you can easily find the one that suits your tailored needs. Rest assured that this storage space would be accessible enough to move your household goods in and out as and when required.
Besides, if storing large items is more your thing, then, start looking for warehouse storage. Such an area will let you store your belongings in a segment of a warehouse.
Different types of household storage spaces
According to the various needs of customers, household storage spaces can be broadly categorized into four different segments namely:
Indoor Storage
You will easily get this storage facility in your city. Both business professionals and homeowners can avail this service for storing their commercial or residential items.
Outdoor Storage
This storage service is meant for those who want to store their tractors, RVs, boats, bikes, cars, and similar vehicles. Such storage spaces are generally bordered by wire mesh, hence, provide a great deal of safety and security to your assets.
Warehouse Storage
If you've goods to store in bulk, be it residential or commercial, then warehouse storage facility is what you must look for. Particularly, household warehouses are designed for homeowners who want to temporarily store their precious goods and items.
Climate Controlled Storage
There are some special furnishings and documents that need to remain within a certain temperature, or else they will get spoilt. If you also have such possessions, then climate-controlled storage units are the perfect choice for you.
Short-Term Storage
Individuals or businesses who want to store their residential or commercial goods for a short time can surely opt for this storage facility. The storage can be for a few hours, days or maximum for a week.
Suppose you've shifted to a new apartment or turned up in a different city for a couple of days. In both cases, a short-term storage service can prove to be effective.
Long-Term Storage
This storage solution is pretty self-explanatory as it is meant solely for long-term storage. The duration of storage however may vary from one person to another.
Say for example, in your previous house, you had plenty of antique furnishings. After moving to your new abode, you cannot fit in all of them due the small and compact space there. In such a situation, a long-term storage service for a year or so can be quite helpful.
Facilities to expect from a household storage unit.
There are quite a few plus points that you can expect from your household storage unit. Check them out below.
Proximity
There are many homeowners who have to move their furnishings, appliances, and other valuables every now and again. If that sounds like you, then look for a storage warehousing space that is located within your vicinity.
You may have to pay a nominal rate if it is situated within your city. Basically, this cost will differ a bit depending on how far it is from your residence.
Inexpensive Services
Storage service in Bangalore does not have to be expensive. This is because several companies offer these services to their customers at affordable price options. However, the cost will differ depending on how long you need the storage unit and how many things you are going to store there.
Adequate Safety
More often than not, household storage units have gates and are specially designed to meet your varying needs. Also, these storage spaces consist of strict video surveillance and are overseen by on-site inspectors.
All these merits ensure a great deal of safety for your valuables and belongings. What's more, the storage units are also sanitized and cleaned regularly to keep insect, pest, and rodent infestations at bay.
Hassle-free Access
Convenience is the key when it comes to household storage services. So, make sure the company you have hired offers weekend accessibility as well as round-the-clock services. If they do, then, rest assured that you have got in touch with the right service provider.
Things that fit within a small storage space
A small storage unit can hardly bear the belongings of a tiny bedroom or large wardrobe. The sizes of these storage spaces will vary according to where you live and the company you've hired. So, it's better to discuss these aspects with your household storage specialists to avoid any worries later on.
Types of furnishings that you can keep in a storage unit
A conventional storage facility can hold all types of furniture pieces within it. Whether they are upholstered, leather, antique, or wooden furnishings, you can store any sort of furniture inside a local storage house.
Many pieces on the other end are prone to humidity and heat. If you have furniture of that kind, then a climate-controlled storage facility would be the perfect place to keep these items.
Items that can be stored in a climate-controlled storage facility
A traditional storage house and a climate-controlled storage unit allow you to store almost anything that you want. So, when it comes to the latter, you can store all your seasonal and home décor items as well as an assortment of boxes that would comprise your living space.
A peek into PODs prohibited items
PODS is a moving container company and they have prohibited the storage of certain things in a household storage facility. These primarily include lawnmowers, gas, liquids, and other hazardous items that cannot be stored unlawfully.
As compared to the traditional storage units, PODS also don't allow the storage of vehicles in any of the storage facilities out there.
Benefits of outsourcing your household storage service
Hiring a professional storage housing company means taking the next step towards keeping your household goods and belongings prim-and-proper. Some of the benefits that you can expect from them have been specified below.
Enhanced Security
Security is the first and foremost benefit that a reputable household storage company offers to their customers. Through proper safety measures and vigilance, they will make sure that your valuables are in safe hands.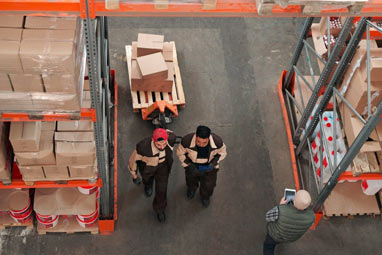 Faster Delivery and Shipping
This is yet another advantage to expect from the best storage warehousing company that you have hired. In most cases, they are on time with their deliverables, ensuring the items have been shipped faster than expected.
Suppose you have to move all your furnishings and other household components on a voyage. In that case, you can opt for a port-oriented service.
On the contrary, if you have to carry the same by air, then go for storage warehousing solutions provided nearby your airport.
Remember, a famous household storage warehouse will not dilly-dally in terms of collecting the essential possessions from your place and moving them all the way to the storage house.
What's more, they will transport all your worldly goods by means of your favorite carrier services. Just the way their transport facilities are second-to-none, they also ensure that each of your valuables are intact and untouched until you come and take them away with you.
Comprehensive Assistance
Keeping all your household goods in a storage warehouse means getting much more than what they usually provide. Say for example, they will provide you with a range of additional services other than just storing your belongings.
These include packaging, labelling, packing as well as unpacking the items and finally shipping them to the intended destination. Easy returns are also in their checklist provided you haven't liked their services for some reason.
Personalized Services
Not all goods and materials are the same. Some of them can be a bit dangerous, heavy-weight or oversized. If the same is the case with yours, then, seeking the assistance of a storage warehouse is the only solution.
Depending on the size and type of your furnishings and equipment, they might also offer you a bulk packaging service if need be. This will save both your time and money as you don't have to move your assets turn by turn.
Affordability
This is undoubtedly the greatest benefit one will get for having hired a reliable Hyderabad household storage company. You will only have to pay for the services you are getting and nothing apart from that.
As per your requirements, they will only purchase those packaging and labelling materials that are needed indispensably. Based on that, they will give you an approximate quote of what you need to pay them.
Suppose you've a 1BHK apartment. In that case, your packers and movers' team will charge the price for twenty boxes and the additional costs that apply. Again, this privilege can vary somewhat from one company to another.
FAQs about storage warehousing
Now that you know everything about household storage, here are some common FAQs that people mostly ask regarding the same. Here you go!
What is the maximum time I can store my goods in a storage warehouse?
Well, you can store all your items in a storage facility as long as you want. Depending on your changing needs, there are two types of storage facilities available. Where long-term storage spaces allow you to store your belongings for months and sometimes years, temporary storage units let you do that only for a couple of weeks. Basically, there is no rule of thumb for this. You can avail these services as per your needs and requirements.
When should I outsource my household storage service?
When you plan to move elsewhere but don't have the space to store your household goods as of now. Suppose you live in a rented house, and you have to go somewhere at least for one year. In that case, it's much better to store your valuables in a storage facility rather than occupying the rented apartment and paying the rent every month. Also, you never know whether your furniture and appliances are in a safe condition or not.
How to find a reliable household storage company?
Reaching out to a reliable household storage company takes you to consider certain factors without a miss. Cost-efficiency, faster delivery and shipping, easy accessibility and their reputation in the market are only a few of them. The best thing you can do is to jot down the names of the top three service providers first. After you factor in the essential aspects, choose the one that best fits your budget and needs. It's that simple!
Time to get your storage proper!
Finding the right household storage company is not a hassle anymore! Simply read the guide above and get familiar with all the nitty-gritty of this amazing service! Also, feel free to contact Servicesutra and they will devise storage warehousing solutions in line with your personalized needs.