The countdown for celebrating Diwali has already begun, and people who want to celebrate this festival have already started shopping for themselves, their family members, relatives, guests, and of course, their home. People who consider Diwali to be the only grand festival of their family will always to host a memorable Diwali. These people want to, or love to host a marvelous Diwali party not just for competitiveness among the relatives or neighbors, but also to make the day 'memorable'.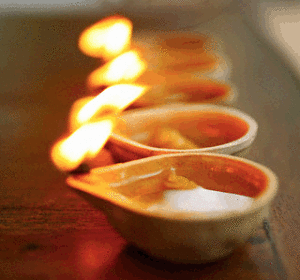 Diwali is one such important festival in India, especially in north-India, which brings family and relatives together. Therefore, don't you think this festival of lights must be celebrated in a grand way to make it immensely memorable. If you host Diwali party at your home every year, then you must definitely try to make every Diwali special, and in fact, better than the previous one. So, this year too, try to host a memorable Diwali.
People who are hosting Diwali party every year at their home, must surely be masters in arranging everything. But those who have recently been given the duty to host Diwali, they must have no clue about how to arrange and manage a Diwali party. If you are one of them who actually have no idea of hosting Diwali party, then don't worry. We are there to help and guide you, so that you can celebrate and host a memorable Diwali at your home. This post is going to give you and idea on how to host a memorable Diwali.
Ways to host a memorable Diwali get-together
If you are hosting a Diwali function for the first time, then you'll need to manage several things. If you feel that while managing so many stuff you might end up creating a mess, then below are the five steps that you can utilize or follow, to host a memorable Diwali function at your home. So, here we go:
Think of a theme
Most of the people ignore the theme factor, because they thinking that the theme for Diwali function is always fixed. But that's rubbish! The patent element for Diwali is lighting, but there's no specific theme as such for Diwali. Therefore, you can choose any kind of interesting theme for the Diwali get-together, that's of your choice or ask your family members about it and accordingly prepare for the party. Which ever kind of theme you select, just remember to put in loads of lighting.
Decide a budget
The vital part of organizing any get-together is deciding its budget. Whether you belong from a rich or a middle-class family, you will always have to decide a budget without fail. You might think that the rich people can pour unlimited amount of penny for celebrating a grand Diwali function; but that's not quite true, everyone needs to have a budget. The rich maybe having a huge sum of budget, but they can never arrange a function without budget. Therefore, if you want to host a memorable Diwali, first decide and fix a budget.
Plan the decor for Diwali
After you have fixed a budget and chosen a theme, it is not going to be very difficult to buy decorative items. Check the budget that you have decided to spend on décor, and accordingly buy them. But keep in mind that you'll have to buy plenty of illumination stuff, in order to decorate your home beautifully. Therefore, buy loads of diyas, string or fairy lights, candles, lanterns and etc. Other than the lighting, buy the other decorative items as well that will coordinate with the theme.
Fix the menu for Diwali
Deciding the menu of the Diwali party is very vital, because food is certainly the main aspect of any party. Therefore, you'll have to arrange the food department really well. Just see that you have ample amount of starters, snacks and appetizers, because that's what people love to munch while gossiping. Also make a three course menu (neither more than that, nor less). Keep plenty of desert items such as sweets, because Diwali is incomplete without sweets. You can also arrange for some soft-drinks in your Diwali get-together.
Arrange for crackers
Last but not the least, bring loads of crackers. Diwali is all about lights, and burning plenty and variety of crackers. So, buying crackers for your family, relatives, and all the guests is a must. Ensure that you have a separate box of crackers for the kids, because they shouldn't burst the crackers that's not for them. And in fact, do not buy any sort of cracker that's noisy or emits toxic gases. Buy those which are eco-friendly and safe.
Over to you
To host a memorable Diwali at home, just keep calm and follow the above mentioned steps. But remember to clean your entire house including kitchen and backyards possibly. It would be great to invite friend and family and celebrate this Diwali together and make it memorable for years to come.