Whether you are shifting from one locality to another, one state to another, or to a different country, you can hire packers and movers company without any hesitation and get your stuff packed and moved easily. But if you are wondering about the costs and want to find out how much does it cost to hire movers and packers services in India then you are not alone. We often receive calls from users who don't have any idea about the charges of movers and packers and want to know how much it would cost if they hire one.
Moving and shifting is such a complicated task, that it's nearly impossible to find rates and charges without knowing about the goods, distance, value of goods for insurance and many other things. If you have any plan to hire movers and packers service and want to understand about the charges of movers in India then I can help you.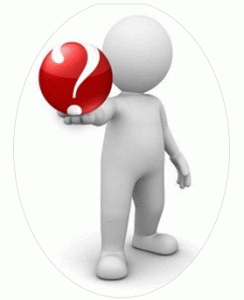 We receive so many calls and questions on daily basis about how do movers and packers charges for their services and hence I am writing this post to explain it all.
5 things you should know about movers and packers charges
Primarily movers and packers charges include following
Cost of packing materials
Labor charges for packing
Charges for loading
Transportation charges
Unloading
Insurance
Applicable taxes
But at times, movers will simply combine the labor charges for packing, loading and unloading under one head i.e. labor charges.
Let's understand it in detail now
Cost of packing materials
Movers and packers pack everything to ensure it does not get damaged and hence they need good quality materials. Naturally what packing materials they need and how much depend on the volume and types of items they need to pack and move.
Labor charges
After the movers packers buy raw-materials for packing, somebody has to pack all your goods, isn't it? So for that, they have trained and efficient men or workers who can safely and properly pack all your goods before they are shifted. Therefore, labor charges for packing is another ground on which movers and packers will charge you.
As I said earlier, at times they would have different cost heads for packing, loading, unloading but at times they simply quote a labor charge.
But let me warn you, if you see no head for loading and unloading charges, then don't just assume it's included. It may be hidden and hence ask your mover to clearly mention what is included under the heads of labor charges.
Loading and unloading charges
Loading and unloading is integral part of entire shifting because any mistake at the time of loading or unloading could damage the goods. But usually movers and packers have trained labor who knows how to lift and hold items while loading on to the truck and at the time of unloading.
Transportation charges or the carrier expense
Movers and packers have their own carriers that will carry all your goods safely from your home to the desired destination. But some of the movers and packers rent truck from the market – whatever is the case, there would be a cost of transportation. Usually it's both way fare of the carrier (especially when you have full load goods), but you can always clarify that from the movers.
Moving insurance
Insurance is a must for shifting your household goods. Movers and packers usually offer two types of insurance transit and all inclusive full insurance and they charge flat 1.5% of declared value in case of transit and offer a certificate. And all inclusive full insurance is charges @3% of the declared value and this is offered by the mover himself. So just know which insurance they are offering and at what cost.
Applicable taxes
Movers and packers have to collect service tax @14% and on top of that there may be octroi or other taxes like toll tax which can be paid as on actual.
Over to you
If you are skeptic about hiring movers packers company, thinking that they'll charge absurdly, then I am sure you have better understanding of the way movers and packers charges in India. Just make sure to have an all inclusive estimate for shifting and if there is anything you are unable to understand, you must clarify that upfront before you hiring. They have to charge these fees anything more or less than what we have discussed in this post, just get clarified with them.