At times it becomes really difficult to pack and move all of the items to your new house and we feel like selling unwanted items before moving. Rightly so when you sell unwanted items or extra items that you don't feel like using, you ensure that your move is smooth. When your inventory is less, you have to spend less money on moving services and overall shifting will be much smoother.
When you are planning to relocate, or have been transferred to a new city, the foremost thought that will hit you is that, "how will you carry so many items to your new home?", especially when you know that your new house is comparatively smaller than the current house. Before, you pack all the items that you will shift, you will notice that there are lots of items, which you'll not require anymore.  At this point of time, you will be in a fix and will be confused to choose an option between selling the goods, disposing  or donating them. But, if you choose the former option, then its going to be great, as by selling, you will get some money that you can further use in the home shifting process.
Ways to sell unwanted items wen relocating
Whether you have a home which is like a palace, or one that's as tiny as a hut, there must be several items that you wouldn't use any further after shifting to a new home. And if you want to really sell unwanted items (items that is old, damaged or simply you don't feel like using it anymore), then here are some ways to sell these unwanted household items before shifting.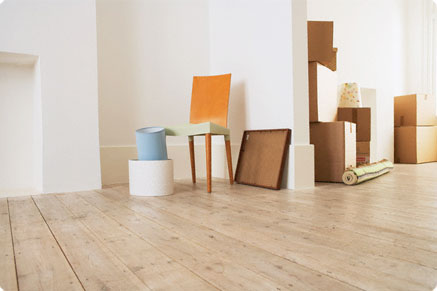 Listing: In any process of home shifting, whether its packing, shifting or selling old and unwanted goods, one thing that you must do to make work easy is 'Listing'. Create a list that consists of all unwanted, and old items of your current home. Include anything and everything that you don't plan to use anymore, and are willing to sell unwanted items to anyone interested, and is ready to pay you for this. In fact, ask every family member to create their own list of unwanted stuffs, so that the load can be reduced by selling it out.
Classifying: Once you have the list, classify all unwanted items that is to be sold or given away and put it in different categories such as furniture, clothes, electronic gadgets and other stuffs.
Cleaning: Proper cleaning is essential before selling unwanted items like electronics, furniture etc. Nicely cleaned items would look good and one who wants to buy it won't get turned off easily.
. Cleaning is very important because, when a customer contacts you for buying it, then he/she will expect it to be in a neat condition no matter how old it is.
Repairing: If there is anything that need to be repaired before home shifting, then please get it done. A slightest fault in an item can make people refrain from their decision to buy them. Even if they buy it, they'll pay you an amount which is very less, almost like the amount of scrapped items.
Advertising: Post a few advertisements on classified websites like Quikr.com and olx.in (if you are in India), craigslist.com or any other sites where you can post your ads. Most of these websites are free, but you may try out their premium services too, for getting better visibility and responses.
Informing: Inform your friends and family that you have a few unwanted goods, which you are not going to use any further, and want to sell unwanted items before home shifting. Informing them is needed because, they might help you in finding the customers.
Social networking: You may also share your list on social network sites, so that, people can see and know about the sale. And some of them can even share your posts with their friends and relatives.
Negotiating: And finally, try to be a little flexible while negotiating with the person who is or will be buying your goods.
Over to you
Once you sell out all of your unwanted goods and stuff, it will be very easy for you to do the home shifting. And after selling all the unwanted goods, you can also plan to hire a professionally trained packers and movers service. We can help you find the best service provider in your locality or city easily. Simply post your packing and shifting requirements, and we will connect you to most competent relocation agencies who have services in your city. No more searching, and no more calling. Get the liberty to compare and hire in just one click.