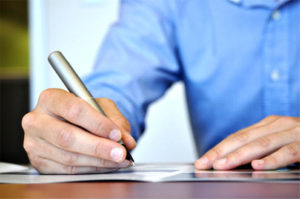 India is now the hotbed of startup companies. It's great to see young entrepreneurs getting into business and doing startups. Government of India has also launched startup India platform, to help aspiring entrepreneurs in setting up business. And there are tons of resources available all around on how to register a company in India. Procedure to register a company in India is still a little complicated. Right from checking the availability of the name of the proposed company, to getting all the documentations done and forms submitted is not something a novice can do.
If you are planning to start a business or want to upgrade your existing proprietorship business in to a legally valid and incorporated company then this is the post worth reading. I have been there are incorporated a private limited company and an LLP (Limited Liability Partnership). I am going to explain the process and procedure to register a company in India. And if you read this post till the end, I am sure you will get lots of clarity about the steps and the procedure.
Types of Companies you can register in India
There are various types of companies that can be formed in India, such as:
Private Limited Company
Limited Liability Partnership
One Person Company
Limited Company
And since we are talking about incorporation for companies for the first time entrepreneurs, we'll be talking about Private Limited and Limited Liability Partnership here. For other types, you may like visit the website of MCA or consult a professional who can help.
Partnership or Proprietorship firms in India
Apart from the types of companies mentioned above, you may also register a Partnership firm (with more than one partner) or a proprietorship firm (One man company). These two types of companies are not actually companies, but they are the firms. These types of companies do not require registration certificate or filing through MCA and are best suited for normal trading kind of business.
Firms require fewer formalities and hence it is the easiest way to start a business in India. You just need to have a partnership deed, get shop and establishment certificate from the municipality/Panchayat. Obtain Pan card name in the name of the firm and other registration like service tax, sales tax etc as required for your kind of trade. You have to open a bank account and you are up and running.
Only liability is to file the income tax and other taxes as applicable. But the liability of the business lies with the owner or the partners.
Procedure to register a company in India
In order to register a company in India, there are certain formalities that have to be completed. I am trying to explain the process in detail, so that you get clear understanding of what is to be done and how.
Ministry of Corporate Affairs (MCA) regulates and administrates the company affairs in India under companies act (2013, 1956, LLP act 2008 etc). In order to register a private limited or an LLP company in India, you have to follow these steps;
Selection of name: You can check for availability of names through the website of Ministry of Corporate Affairs (MCA). Here's a detailed guide for choosing the right name for your business.
Registration of name: You have to submit the form for name approval/registration in prescribed format through MCA website and provide information like four name option, shared capital and ration of share between directors/partners.
Obtain Digital certificate and DIN: Digital certificate have to be obtained government appointed service providers and then apply for DIN
Company Incorporation: After completing above formalities, you are ready for incorporation of a new company.
That's pretty much what is to be done to incorporate a company. And post incorporation, you can apply for PAN, TAN and other regulatory formalities and registration.
Documents required for company registration
To register a company in India, there are certain formalities like you have to obtain DIN (Director's Identification Number), Digital Signature etc. Apart from the recent passport size photographs, you have to have the address proof and Photo ID Proof. Take a look at the documents required;
Photo ID and address proof
The photo ID and an address proof in the name of the proposed directors. Any of these documents may be valid – Passport, Voter Card, Ration Card, Driving License, Adhar Card, Electricity Bill, latest Telephone Bill etc.
PAN card in the name of partners or directors:
The PAN or Permanent Account Number is an identification number issued by the Department of Income Tax in India. All the directors or Partners must have a valid PAN card.
Company incorporation formalities
Even before you apply to register a private limited or partnership company in India, you have to obtain digital signature certificate and directors identification number.
DSC- Digital Signature Certificate
Digital signature certificate is used to establish one's identity while filing documents online through the internet. It is the digital equivalent to a normal hand written signature. A digital signature has extra data attached electronically to the document. This is the first thing you need because most of the documents you will be filing in next steps require digital signature.
Director Identification Number (DIN)
Director Identification Number (DIN) is a unique identification number given to an existing or a potential Director of any company which is incorporated. DIN can be obtained from the website of MCA by filing the e-form DIR-3 (Offline). Form can be downloaded from here and be filled, digitally signed and uploaded to the MCA portal. After uploading the form, you have to pay required fees.
Registration of company Name
Now you are all set, to register the name of your company. The name of the company must be unique and as per the ROC guidelines. To register a name, you have to fill the subscribed form with at least three or four different suggestion (company name options).
The company name that you would like to get registered must be available so out of all the names you have suggested, one will be selected. Fill up the FORM 1A, and wait for the company name to be approved by ROC (Registrar of Company). After you have done this, then fill up the FORM1, FORM 18 and FORM 32 for certificate of Incorporation. For the name approval you have to pay INR 500, and for certification INR 4000-10,000. Time required for the name approval is 2 days, while for certification it's 7 days.
MoA and AoA:
Memorandum of Association (MoA for LLP) and Articles of Association (AoA for a Private limited company) are the legal documents that have to be prepared. The document states almost everything about the company including company name, address, name of the directors, paid up capital and information about distribution of share among directors. It is a detailed document and its better that you take professional help from a practicing chartered account in India. This document has to be filed with the registrar of the company, during the registration of the company.
Certificate of incorporation
For this step, you have to prepare some documents, and after they are verified and stamped, you can go on to the next step. You need this procedure to complete for completing the certification process. The documents include, Signed and stamped copies of Memorandum of Association(MoA) of Rs 100 and Articles of Association(AoA) of Rs 1000-4000, copy of FORM 32 along with consent letters from the Directors of the company, Power of Attorney of subscribers on Judicial stamped paper of Rs 100. These must be attached to FORM 1.
PAN / TAN
PAN in the name of company is a must, but TAN depends on the nature of business. Now that all the above three formalities are complete, you have to apply for PAN (Permanent Account Number) and TAN (Tax Account Number) for your registered company. Time required for this formality is a week, and for PAN you need Rs 94, and for TAN Rs 62.
Besides this, there are some other steps involved as well like registering for VAT and professional tax, getting a rubber stamp for your company, obtaining shop and establishment certificate from municipality, opening of a bank account etc.
But unlike, public limited companies, you can start your company after the registration is complete. The whole process of registration will take around 4-6 weeks. To get the things done, you can hire an advocate or a CA who can assist you in this whole process.
Here are the useful links and resources for further reading: http://www.mca.gov.in/mcafoportal/login.do
http://www.mca.gov.in/MinistryV2/rolecheck_faq1.html
Over to you
The procedure to register a company in India has been simplified because almost all of the formalities can be done online, and there may not be the need to visit the office of the registrar. But still having a professional on your side, will be of great help. It is always best to get in touch with a professional and practicing chartered accountant to incorporate a company because they can offer end to end service. Right from drafting the memorandum of articles to obtaining DIN and filing forms for company incorporation.
Hope it helps!!
Please note that the live chat is not available on this subject, and its advised, you take help from a professional/ practicing chartered accountant.