Choosing right flooring material for your home is crucial and an important decision. In fact, more important than choosing the wall paints, wallpapers and other furnishing and interior decor items. Floor of the house takes loads of burden including too many heavy weighing furniture, appliances and yes, the stamping and banging too. But selecting a flooring options from tiles, marbles and wooden floors can be confusing too because each of these flooring materials has its own benefits and disadvantages. I often receive this questions about which flooring materials is better among tiles, marbles and wooden floors? And that's why I decided to write a full post to help you choose best flooring option for your home from different available options including tiles, marbles and wooden floors.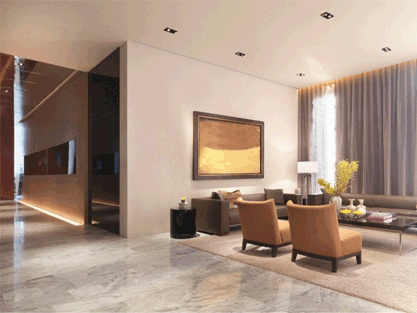 Tiles, marbles or wooden floor? That's the main confusion which arises in everyone's mind while building or renovating a house. Because you also want to keep a balance between aesthetics as well as longevity of the floor of you home. Whether it is tiles, marbles or wooden floor, all the three of them will excel when it comes to their looks. But, are they hardy enough? Well, the answer will completely vary because it depends on the quality. Tiles, marbles and wooden floors, each of them are found in a wide variety, and their cost depends according to their quality.
So, while choosing between tiles, marble and wooden floors, all you need to determine is the budget, the functionality of the room, and of course, the aesthetic pleasure. To help you choose between tiles, and wooden floors, we are providing you a complete feature of tiles, marbles and wooden floors.
Features of tiles, marbles and wooden floors
To make it easier for you to choose between tiles, marbles and wooden floors, we are providing you with a list of both advantages and disadvantages of these flooring materials. You can go through it, analyze, and then choose among them. So, here we go.
Advantage and disadvantages of tiles
Tiles are the most common type of flooring, which is chose by almost everyone for their entire home. Let us go through the advantages and disadvantages of tiles.
Advantages of tiles as floor
Maintaining tiles isn't a very difficult task, one can easily sweep, mop, or clean them.
It is very easy to lay tiles, and they are ready for use in a matter of just forty-eight hours after laying them properly .
You will find variety of tiles in the market, which are available in varied colors, texture, pattern, and quality. Therefore, you can go to the market and choose anyone as per your choice.
Tiles don't need to be polish post-installing, unlike the marbles.
Disadvantages of using tiles in the floor
The main disadvantage of tile flooring is, that they aren't very hardy and can easily break under pressure. So, while choosing them choose the ones that are hardy and durable. If that requires you to spend more money, then do so because it'll be a one-time investment.
The tiles flooring usually freeze during the winters, so you'll have to save your feet from the chilled floors either by placing something warm over the floor, or simply by wearing flip-flops.
Tiles are slippery in nature, so you'll have to be very witty while ordering them. Try to avoid buying them for the floors of aged family member's room or their bathrooms, and also avoid placing them in your kids room. Or, the best thing you can do is buy anti-slip tiles.
Advantage and disadvantages of marbles
Nowadays, marble flooring is also common at everyone's home, especially in India. Marbles will not just enhance you home's beauty, but they are hardy as well when compared to tiles and wooden floors. Let us have a look at its advantages and disadvantages:
Advantages of having marble floor
Marble floors are very durable, so you can undoubtedly choose this if you want your home's floor to be hardy and durable.
If you want to make your home look like palace, then nothing other than marbles can make your home look like a royal palace. Marble floors will undoubtedly increase the aesthetic value of your home.
Marble floor is not very difficult to maintain, all you need is to clean the floor regularly. You can also re-polished the marble floors if you see its glaze is fading. So, isn't this great?
Marble is a very versatile rock, so you can not only use it for flooring, but you can also use it for making countertop for your kitchen, or even as wall tiles.
Disadvantages:
Marble is very expensive; so, if you want to make marble flooring in your home, you'll need to spend a lot.
It is not suitable for areas that is mostly stamped or has high traffic, as it will loose its shine.
Marbles are very heavy in weight, so it will be quite difficult to install them. The area where you want to create marble flooring should be ascertained before installing them.
Marbles are porous in nature; so if you spill some strong stain over it, you'll have to wipe it as quickly as possible, so that the floor does not absorb the stain.
Advantage and disadvantages of wooden floors
Wooden floors are very stylish and will add up a touch of royalty in your home. Therefore, if you want your home to look ravishing you can go for wooden floors; but there are some disadvantages as well. So, let us see what the advantages and disadvantages are:
Advantages of wooden floor
Wooden flooring looks very luxurious and will increase your home's aesthetic value.
Wooden flooring has a vast variety, and each plank of wood is made of solid wood, which is taken from a single piece of timber.
Disadvantages
Wooden floors are prone to server termite infestation. Therefore, you'll need to maintain them well. In fact, before placing them it would be wise if you hire a pest control agency to keep the area free from termites.
The wooden floors may even get discolored, especially in the areas where people roam about the most.
Wooden flooring can attract loads of dust, which can convert your environment into an unhealthy one, if not cleared regularly.
Maintaining wooden floor is very difficult, because you'll have to look after various things such as protect it from moisture, and not dragging things over it to prevent scratches. So, all in all it is very hectic to maintain wooden floors.
Over to you
Now, hope you have a clear concept about the advantages and disadvantages of tiles, marbles and wooden floors? Just go through the advantages and disadvantages carefully, and then take a decision to buy and place flooring accordingly. If you still feel uncertain about choosing between tiles, marbles and wooden floors, then do consult an interior designer who can guide you and help you decide the best flooring option.