Moving a house can sometimes be very expensive, especially when you have a big size move with plenty of household items. Although when you move locally, it does not cost as much as an interstate household move, a local house move can be equally expensive and tiring. The average cost for a 1 Bedroom and kitchen local moving service can cost anywhere between Rs. 5500 to Rs. 7500. Or even more when you are moving locally, but to a nearby city.
Luckily, there are many safe and affordable ways to move locally that you may like to try like a do-it-yourself option. Although a DIY local moving option will cost less than using professional local moving service, you should not just try it without thinking though and evaluating all the possible options.
If you are gearing up to move locally and looking for the best affordable local moving options then I have got you covered. Today in this post, I am talking about some of the best and possibly the safest local moving options and alternatives that are worth trying.
The Cheapest ways to move locally across the town
When it comes to moving locally across the town, one of the cheapest local moving alternatives to consider is the Do-It-Yourself moving option. While a DIY local moving option may look cheaper, this may not work well for everyone. Managing a DIY local move which involves, dismantling, packing, loading and transporting may not be easy for everyone.
Besides, just putting things up in a car or a mini truck and trying to move it to your new house may be risky at times.
However, there are many local moving options and alternatives that you can consider according to your circumstances, resources and moving requirements.
Here are the cheapest ways to move locally without hassles.
Start preparing early for the move
Although moving a house locally involves less complications and hassles than the long distance relocation, you should never underestimate the importance of preparing well for the move. Starting the preparation for a local move early on gives you an edge.
The moment it's decided that you are moving the house; you should start preparing for your local move. Don't ever assume that there are many days left to the moving day. And that you can pull it off well at the end. The days can pass really fast. And if you are not prepared for the move, you will end up rushing at the last moment. Which may result in rushing to find a local moving service. Or you may even have to pay more due to lack of alternative options.
Optimize and downsize the move
Whether you are considering a DIY local move, or you are considering a professional local shifting service, the move size can be a major factor that can make your move too expensive or less expensive. So irrespective of which moving alternative you are using, try and downsize the move.
You may start by getting rid of items that are not needed by you anymore. You may also consider selling or giving away anything that requires minor repairs to anyone who may need that. The idea is to re-look at the inventory of goods, find and get rid of items that you don't require.
Look for free carton boxes
Safe and secured packing can be crucial even in case of local moving. So you need good quality similar size moving boxes to pack your belongings for a local move. If you are using a professional moving service, then they will provide the moving boxes, as it's already included in the quotes.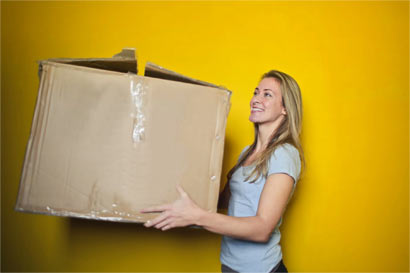 However, if you are on your own, then buying new cardboard boxes to pack and move your goods locally can be equally expensive. Luckily, you can get some moving boxes from nearby grocery shops for free or very cheap.
Pack well for the move
As you already know, packing the entire household items can be expensive especially when the moving service crew will do the packing. However, as you are packing for a local move, you can manage to pack most of the non fragile items yourself.
As you are packing for moving locally, you don't need to do industry grade packing like they do for interstate relocation. But, just be sure to pack it in such a way that the boxes will hold onto the weight of the items packed inside. However, don't take chances by packing highly fragile items. If you are unsure, you better leave it to the professionals. Even if you can pack just a few boxes out of the total, it'll help save the packing expenses.
The cheapest and best local moving options worth considering
As you are well prepared, and managed the packing supplies and have already packed most of the items, it's time for you to look for the best local moving options and alternatives.
Here are the some of the best and cheapest local moving alternatives worth considering
Use professional local moving service
One of the easiest and the cheapest ways to move locally is to find a local moving service available near you. Although the movers and packers offer end to end packing and moving service, you can look for movers that offer local transportation service in your city. Since you have already managed to pack everything, you can book the local shifting services to load, transport and unload your goods at your new house across the town.
One of the biggest advantages of using a specialized local mover service is that they have all the resources you may need. They can help pack any of the items that are yet to be packed. As the local movers have the manpower to assist with loading and unloading, they make it sae and hassle-free. The local moving companies will also have smaller trucks which are ideal for moving locally within the city or to a nearby suburb.
As you have already taken care of most of the tasks, and you are not using the full move service, this could be the best, safest and cheapest local moving alternatives to try.
Use a man and van service
A Man and van service is yet another local moving alternative option which is cheaper and usually works well when moving locally. However, the man and van option will work well only when you manage to pack everything on your own.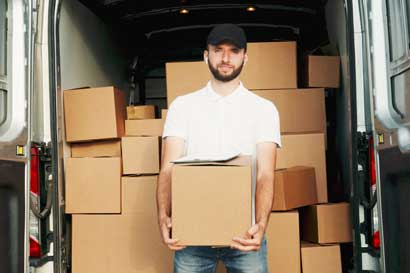 So, if you have packed your goods and you need a couple of men who can load all the packed household moving boxes on the truck and get it transported to your new home. The man and van service includes loading, transportation and unloading at your doorstep.
So if that's all you need, then this can be the yet another cheapest local moving option that you may like to try.
Consider local truck rental service
Cost of transportation is a major moving expense. So no matter which option and alternative you try, you have to consider the transportation costs. Thankfully, you can hire local mini trucks which are ideal for moving locally.
As the name suggests, the service does not include manpower or labour to help you load your items. All that they offer is a truck which can be rented on hourly basis or per kilometer.
Here's it how it works
The truck you have rented will be parked closer to your home
You can load all the packed boxes on to the truck
They will transport it your new home cross the town
Once reached at your new home, you have to unload the truck. These can be the inexpensive local moving options worth considering. Especially, when you have friends and family to help you load and unload your goods.
Hire only labor when moving across the street
You may have a plan to move across the lane, within the society complex or just two floors above or below. If that's the case, then the best and the cheapest options to move a house can be to hire only labours.
We often receive local moving service requests from homeowners who wish to relocate in the same building. Just a a couple of floors up or down or to the next tower. Obviously, moving to such a small distance does not require transportation. Only a few experienced manpower and resources should be good enough to complete the move. And therefore, this is probably the best option to try.
Use your own car to move locally
Many people use their car to move smaller household items locally. If you have a car and you are planning to move just a few items, then it's worth considering. Similarly, if the movers have picked most of the items, and smaller items are left, you can use your car. Needless to say, making the truck to do multiple rounds will cost you extra money. It's a situation like that when you can consider using your own car to move smaller items locally.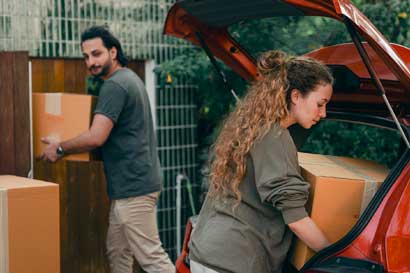 Things to consider when choosing an option for moving locally
There are many ways and options that can be considered when moving locally across the town. As the distance between your current house and the house you are moving to is less, you have an edge. You have many inexpensive moving options to pull out the move safely.
However, each and every local moving option may not work for everyone. Every move is unique and so are the options and alternatives.
Be careful while choosing one of these options, and here's how you can make the better choice.
Look for all the resources you have and then take a call on using one of these local moving options.
If you can manage to pack everything safely, only then consider packing by yourself.
Help from friends and family members can be vital. So, check with them if they are available and willing to help you with your upcoming local move.
No matter which of the options you choose, just make sure to check quotations from multiple vendors and suppliers. After all we are talking about the cheapest and best local house moving options.
In no circumstance you should compromise with the safety of your goods. So put safety at the top of your priorities while choosing one of these local moving alternatives.
So, think through well and choose what work well for you
The Bottom line: Which is the cheapest option to move locally?
When it comes to moving a house affordably, we often consider self packing and renting a truck. However, it is not as easy as it sounds. Moving a house can often be overwhelming and tiring.
Although there are many options available to move locally, all of these options require different types of resources. So depending on the resources you may have, any of these local moving alternatives can be used.
Which of these cheap local moving options do you think is the best?
Share your choice by commenting below.
Happy house moving!!