Interior designing involves lots of planning and creativity. You'll have to decide so many things, that to all at a time, in order to make you rooms and the house as a totality look beautiful. Right from choosing right colours for the wall, to furniture and their designs, lighting and other decorating elements, you'll have to choose all of them. If you are planning to decorate your house by yourself, then planning becomes even more important, as everything needs to compliment each other and must be perfect. Let us see a few tips that will help you in Interior decoration of your home.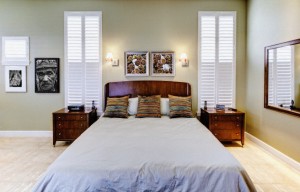 Decorating Style and Theme
Before you start decorating your rooms, its very vital for you decide the theme or the style in which you are will be decorating your rooms. If you have any style or a theme in mind, things will be quite easier for you then. For example- the theme for your bedroom could be romantic, or floral and for your kids room, it could be bright and based on the cartoon themes such as superheroes (for boys), or Barbies(for girls). So, it is vital to choose a theme according to the rooms, and their utility. Themes could be urban, modern, elegant, classy and etc, depending on your taste, space and the budget.
You may also like to go for mix-and-match themes for your home interiors. You may try mixing a couple of theme, and doing it just the way you like. So, it all depends on you your choice and creativity.
Choosing a Colours Scheme
Colours are a very important part of decorating a room as they can make, or break the entire decoration. So, choosing the right colour for each and every element is very vital for interior designing. There are various colour shades available in the market, sop you can choose any of them. You can also take opinion from an Interior Designer, or your family members.
Other Decorating Elements
Decorative elements like flowerpots, paintings, lights, antiques and etc, are equally important. Without decorative items, any house would look very empty and boring. But, you must make sure that those decorative items should go well with the theme of the room.
Over to you
These tips will definitely help you in planning and decorating your home, but still you should always take opinions and recommendations from your family members, and Local Interior Designers. They may suggest you better decorative ideas. And the interior designers are the bet option because, they know about the latest Interior Designing trends.
You may also like check this post: Interior Designing and Decoration for Kitchen