Are you planning to move to Delhi but not sure about the best places to live in Delhi? I have compiled a detailed list of best places and localities where you may live in Delhi if you are moving from another city and planning to rent a house for living. But just before that, lets understand Dilli.
New Delhi the National Capital of our Nation is a cosmopolitan city in true sense. It is officially known as NCT (National Capital Territory) later it got the status of National Capital Region under the Constitutions of India's 69th amendment act of 1991. It connects all the major cities like Gurgaon, Noida, Faridabad (Haryana), Neharpur (Greater Faridabad), Ghaziabad (UP), Greater Noida (UP), Sonpat, Panipat, Rohtak, Meerut, Alwar, Bharatpur etc. New Delhi is well connected through its mega network of Metrorail service.  Speaking from personal experience, among all other metropolitan cities metro railways, Delhi metro is the best.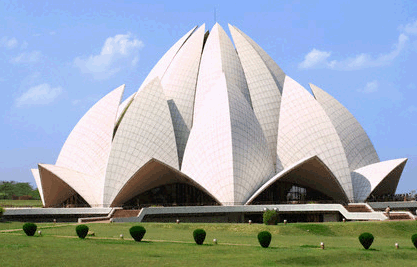 Initially the city of Delhi was planned by an English architect Sir Edwin Lutyens. Memorials and government structures like India Gate, Sansad Bhavan, Rashtrapati Bhavan, Connaught Place, Lodhi Gardens is designed by this architect. There are several other attractions like the Red Fort, Old Fort, Qutub Minar, Jantar Mantar, Lotus Temple, Chandni Chowk, etc has made Delhi a place to stay and rejoice.
Delhi metro is the only metro that covers and connects its neighboring states like UP and Haryana through Ghaziabad and Faridabad respectively. No other city has achieved this mark yet. It is often said and believed that you can always find your way back home if you board a metro from any part of Delhi.
Although Delhi has got a bad reputation in its name when it comes to safety of women or any citizen in general (I will not include the political part for obvious reasons); But here are several things to rejoice also, like it's the 4th best IT hub of India after Bangalore, Hyderabad and Chennai. It is home to around 25 million people living in the metropolitan area making it the 2nd most populous city in the World and India after Tokyo as of July 11, 2014 (Not something to be proud of though).
Due to the dense population there is a major traffic problem too. Which is the main reason why they have came up with the huge metro network.
Anyway coming back to the places in Delhi were you can settle, if you are planning to shift here permanently. First of all like all other crowded metropolitan cities Delhi also have the same problem of scarcity of space. And it is also popular for a lot of wrong reasons too. Atrocities of hooligans are increasing, people don't feel safe anymore, and especially women are falling victim of these unwanted elements. Hence there are several factors that you should consider before deciding where you want to shift in Delhi.
Parameters for selecting the best place to live in Delhi
From the cost of living to ease of commute, standard of living to access to luxurious shops and several other parameters makes a place livable. Obviously different people have different circumstances and preferences about areas and localities where they would like to reside. In my observation, I have considered some of the parameters like cost of living, transportation, location etc.
Cost of living
Though overall cost of living in Delhi is quite high, due to its exquisite location, Delhi is called the Heart of India due to its cross border location connecting its neighboring states, It has emerged as a paradise for trade and industrial evolution, it is the first choice for industrialists and Businessmen and hence more and more industrialists and bureaucrats are making Delhi as there industrial headquarter.
Safety factor
On one hand Delhi's location and the trade routes are a boon to the industrialists, on the other hand it is a curse for the commoners, as it also takes along all the antisocial elements from the suburbs and outskirts of the city. The raising atrocities against women, carjacking, smuggling, loots and dakoities have become a common affair in the city. Delhi has earned a crown of most unsafe cities in the world. It's a disgrace that our National capital has earned a tag like this.
Location
Delhi is surrounded with all the basic necessities and amenities that you will require during your stay, like schools, hospitals, major International airports, Highways connecting all major metropolitan cities, institutes & universities, supermarkets, police stations for entertainment purpose it has got multiplexes and shopping malls,  every thing is available in Delhi. The presence of Yamuna River has improved the trade routes of Delhi and is responsible for maintaining the ecological balance to put a break on the extreme pollution that the city faces.
Connectivity and transportation
As I have already mentioned Delhi is well connected with all the major cities in India through its highways, railways, flight routes, even metro railways connecting its neighboring states. Public transports includes state buses, CNG powered auto rickshaw, cabbies, Metro transport; Unlike other major cities only transport that is not present here is local trains, as the metro rail service compensates its absence. Though Delhi is absolutely unsafe after dark, frequency of public transports also gets reduced. So if you planning to travel at night go for your own private vehicle.
Accommodations expense
Accommodation costs are quite high in most of the parts of Delhi. I will try to focus on few of the major places that are suitable for staying keeping all the above parameters in mind.
Lifestyle
Well Delhi is the home to few of the wealthiest people in India after Mumbai. So you can easily comprehend how luxurious life you can lead there if you are rich enough. High end flats and bungalows will give you an opulent feeling. Remember Delhi is the financial and political center of the Nation, even before independence it is the center for several empires of ancient India and the Delhi Sultanate. Notably the Mughal Empire has changed its fate forever.
Zones of Delhi
Delhi is kind of divided in several zone like south, east, west, central, etc so let's take a look at these zones and find out the areas were you may like to live.
About South Delhi
According to a rough survey and my 2 weeks stay in Delhi (though I have travelled a lot during my stay there, and was staying in Chhatarpur, southwest district of Delhi, it is one station away from Qutub Minar) I have came to the conclusion that South Delhi is the most suitable place to settle in Delhi owing to the excellent communication and transport mediums. It is also the hub for designer boutiques, restaurants and art galleries and design studios. But the cost of living is quite high as it is a posh area in Delhi. South Delhi has got various tourist attractions like Qutab Minar, Hauz Khaas ,etc.
About West Delhi
It is the administrative district of the National Capital Territory of Delhi. So this region has got proper security protocols in place with proper connectivity with the rest of the areas. Cost of living is moderate here. Basic amenities are available in abundance. Transport system includes metro, buses, cabs and auto rickshaws.
About Central Delhi
Central Delhi is the heart of the city surrounded by the river Yamuna on the east; it has served as the capital of the Mughal Empire. Popular monuments like Delhi Fort and Jama Masjid is present here making it a tourist destination too. Connaught Place is also situated here which is one of the largest financial, commercial and business centers in New Delhi. All other parameters are in place. Safety is a concern though.
About East Delhi
It is an important part of Delhi as it consists of various visitor attractions like Akshardham temple (one of the biggest in the world, it will take the whole day to roam there). Gandhi Nagar market, cross river mall, V3S mall, etc. It also has various health institutions here. Making it a pleasant place to stay.
About North Delhi
North Delhi is divided into three subdivisions, Sadar Bazar, Kotwali and Civil lines and is surrounded by the Yamuna River from the east. It can be a good residential location too due to its connectivity quotient and other relevant facilities available here.
The places which I have mentioned for avoiding is due to various factors like safety, location, connectivity and transport availability, quality of the inhabitants etc.
Based on those parameters here are the localities which are good to live in Delhi.
Best place to live in South Delhi
Greater Kailash, Vasant Vihar, Anand Lok, Lajpat Nagar III and IV- These are mainly posh areas with good connectivity with rest of Delhi.
Best place to live in West Delhi
Rajouri Ganden, Punjabi Bagh, East Patel Nagar or Janakpuri B and C blocks and Krishna Park.
Best place to live in Central Delhi
Chanakyapuri
Best place to live in East Delhi
Preet Vihar, Vivek Vihar, Karkardooma and Rajdhani Enclave
Best place to live in North Delhi
Model Town, Shalimar Bagh, Pitampura
Places you may like to avoid
Govindpuri, Mangolpuri, Seelampur, Kalyanpuri, Ambedkar Nagar, Inderpuri, Badarpur, Okhla, Uttam Nagar, Nagafgarh, Narela, Mehrauli, Badli as these areas are cramped and congested.
Among the posh areas do avoid Zamrudpur and Garhi in Greater Kailash, Arjun Nagar in Safdarjung Enclave, Sagarpur in Janakpuri etc.
Summary
So if you are planning to move to Delhi. I assume this info's might help you to pick a place to stay. New Delhi is surrounded by a lot of tourist places and ancient monuments making it an excellent choice for people who want to enjoy their weekends roaming like a vagabond.
And just before you settle down, if you need house cleaning, pest control or Interior designing services in Delhi then feel free to use ServiceSutra to compare and book a pro without the hassles of searching and calling randomly.
Finally, it's always better to do your own research to find the best suitable locality because different people have different circumstances and preferences. Hope you have got something to start with now. Best of luck.