How much does it cost to transfer households from Patna (Bihar) to Gurgaon in (Uttar Pradesh), in India? Often people ask questions like this when they call our helpline no 7044123404 to enquire about movers packers companies. But that's a very generic question and most likely no matter who is answering a question like this, they are going to get it wrong.
Cost to transfer household materials can't be determined without knowing about the materials which is to be transferred by movers. In some cases, it's okay to get a generic idea for within the city household goods transfer, but not for an interstate transfer.
There are numerous parameters that actually contribute to the cost of transfer of households from one state to another. You can find various articles on tips to reduce cost of shifting households, or tips to avoid common mistakes that add to your budget while moving your house to another place etc. But you know what since in our country there are "no" specific regulations and protocols that are imposed on the movers and packers company so that they won't be able to charge anything out of the book. Hence it has become extremely difficult for the consumers to determine the cost to transfer households from one state to another in India.
Today I will discuss about the various factors and circumstances that adds up to the cost to transfer households materials from one state to other within India. The idea is to help you understand how the costs vary and when you know these small little things that affect the cost to transfer household items, you can quickly figure out if a mover is trying to overcharge you on baseless grounds before booking a movers and packers.
In foreign countries especially in US they have got proper rules and regulations that enforce the movers packers companies to abide by those protocols and hence there is no scope for any unethical practice. Cost of transportation is almost known and for rest of the stuff they have hourly rate system. Unfortunately in India no body abides by this kind of rules and makes their own ones. The probable solution to this problem is awareness and knowledge of these parameters.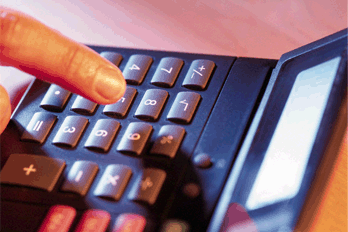 Decoding cost to transfer households in India
There are five major factors that determine the cost to transfer households from one state to another in India.
Costs of packing and transportation
Octroi Charges
Toll Expense
Insurance
Service tax
And now let's understand them one by one
Costs of packing and transportation
Obviously, this is the obvious one because the movers packers company will pack each of your household items from furniture to home appliances and then load and transport it. So this is the base charge and how much it would cost for packing, handling and transportation depends on the how much of materials you have and what's the distance from your city to the other where you want to transfer these goods.
Octroi charges
An octroi charge pertains to tax on various goods like goods for personal use, for sale, or consumption brought into a town from some other state. This charge is levied by the various state governments on goods that are brought into its Municipal Corporation limits; there is a detailed version of the rules available in the internet, though I will pinpoint few important points on which the octroi charge depends.
List of items on which octroi charge is applicable
Goods like food grains, leather products, vehicle and automobiles, precious metals like gold and silver, imported glassware and chinaware, wooden goods, silk and silk items, domesticated animals etc.
Octroi charge variables
The charges can vary between different states and are subject to change from time to time. The list of charges for different goods is usually released by the Municipal Corporation whenever changes are made. While moving your house, you have to give your packers and movers the total list of goods that you are packing and their market value. This helps in calculating your total Octroi charges in advance to avoid any problems later. It also helps you to formulate the insurance charges.
Toll expenses
Your goods will pass through Octroi check posts while crossing the Municipal limits. An officer will cross check the goods and collect the amount of tax to be levied.  Your packers and movers company can pay the charges at this post, and you can either pay this amount beforehand or ask them to add it to the final relocation bill whichever is convenient to you and your mover. Other toll expenses which are subjected to the weight and size of the truck with your goods remains constant.
Insurance of goods
Insurance services are ideal to cover different kinds of risks such as accidents, fire burnout and many other disagreeable incidents while moving your goods from one city to another. These services are offered in accord to the pre-set industry norms.
At times the mover packers themselves offer insurance of goods or they suggest some other insurance company for proving suitable insurance solution to you. These services are obtainable at industry standard prices. Just remember to have a good look at the insurance policies, what items they cover, return policies etc before handing over your goods to them.
Moving insurance policies generally offer several different levels of coverage. The level you choose will determine the type and amount of reimbursement you will receive if items are lost or damaged. It is important to understand the various types of protection available and the charges for each option, so always ask your moving company to provide the specific policy terms in writing.
Here's what you should know about the insurance
What kind of coverage does your homeowners/renters policy provide for your personal belongings while moving from one state to another?
What types of disasters or mishaps are covered under a trip transit policy?
Can you claim special coverage for expensive jewelry or art work?
What kind of additional insurance coverage do you require to transfer your car or other automobile?
Service tax
Your movers and packers will charge you a fixed service tax on overall billing and obviously this is to be submitted to government of India. Again how much tax you would be paying depends, but in general as of my knowledge its 12.3% of overall bill. What's important here is to note that the movers you are working with have a valid service tax registration before they charge you. So check that before you pay the service tax.
Other important things to remember
Some packers and movers may portray the octroi charges as a matter of ambiguity, in an unscrupulous manner in order to dupe you by quoting unnecessary charges in the name of this tax.  Hence it is vital for you to stay well informed and counter such attempts.
At the Octroi collection check post, the concerned officer provides an Octroi certificate authorizing the entry of the goods. Remember to ask for this certificate during delivery of your goods, and before making the final payment.
As mentioned above, Octroi is applicable only for limited few states, so ensure claims of Octroi charges are applicable to your relocation.
Determine exactly what kind and how much coverage the moving company provides for property loss/ stolen or damage.
Carefully check the contract for the estimated value of your possessions and match it to your own list. A brief home inventory list will make this task easier.
Most moving insurance policies specify a time-limit for filing claims; know what the time-limits are, and whether they are reasonable enough or not.
Determine the maximum value of the mover's insurance should your goods be damaged.
Check that the moving company's policy includes coverage for damage done to your premises, both the house you are leaving and the one you're moving into, other wise you might have to bear the cost for it.
Remember this post is especially meant for people who are looking for the cost to transfer households from one state to another in India, like for instance, moving from Patna to Gurgaon, cost to transfer commercial or industrial shifting from one state to another in India. Some of the points we have discussed may not apply in case of local shifting, but majority of these are true for local house shifting as well.
Over to you
You know there are so many costs heads in a quotation for house transfer and I have tried to give you a better picture of each of them. Just do a little bit of research and you can figure out how much it would cost to transfer household items from one state to another. I hope you can use this information when dealing with a movers and packers company in India and book them at the fair price. Remember that the cost to hire movers and packers always depends on goods, distance and the agency you are dealing with.