Okay. So today I am going to answer this difficult question about the costs of hiring movers and packers companies in India for home shifting, vehicle transportation and storage services.
Based on my personal experience and the number of calls we receive everyday at ServiceSutra, this seems to be the most frequently asked question. Every third caller who calls our helpline no, want to know the charges and costs of hiring a movers and packers for shifting or storage needs.
Most often the person on the call from the other side, want to find the rates and costs of hiring movers services. But since rates of movers and packers services usually depend on different parameters like distance, volume of goods, credentials of the movers and also on the situation aka urgency level of the user, it's difficult to answer this question straight away. There is no specific rate card and hence rates of movers could easily vary from case to case basis.
It's not possible to know about costs of hiring movers, without even explaining about the goods that you want to pack and move and from which city in India to which city. Hence in this post I want to give you a detailed overview of how much does it cost to hire movers and packers in India for various types of services including home shifting, vehicle shifting, household storage and warehousing services.
Although it's hard to get exact rates for shifting or storage needs without surveying and understanding the need of a customer, I am going to try and explain the way movers prepare estimates quotes for common services.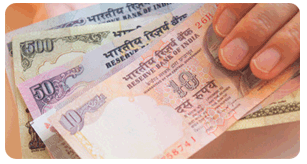 So are you ready to explore? Let's start.
Cost heads of movers and packers in India
Different companies may have different taxing and other regulatory policies. But we are talking about Indian movers and companies and hence let's understand the key cost heads;
Cost of packing materials
Packing Charges
Handling charges (includes loading and unloading)
Insurance charges
Transportation charges
Costs of value added services (optional)
Applicable taxes (goods and service tax, octroi, toll tax etc)
More or less that's pretty much what a movers and packers will charge you.
Now if you look at it, nearly all of the cost heads will vary depending on;
Volume of goods – Packing materials, handling charge, insurance, transportation etc will vary depending on goods.
Distance – Distance matters when you are moving and it affects transportation charges. It may apply for storage service as well because goods have to be transported from your house to their warehouse for storage.
Insurance – Since we are talking of all the parameters, we can't ignore the costs of insuring your goods against any damage during transportation. Movers and packers in India offer two types of insurance and that's costs differently. Cost of insurance will depend on the commercial value of goods and it may be charges @1.5 % in case of transit insurance and @3% of the declared value for full inclusive insurance.
Those are the key parameters other than some miscellaneous costs like handling and applicable taxes. Like octroi or toll tax may not be applicable for storage or local house shifting services, but same may be applicable in case of interstate relocation. When you are hiring movers and packers for storage service then the period of storage matters and cost of storage service will vary accordingly.
How to find cost to hire Movers and Packers in India for shifting or storage services?
As we have discussed so far, I hope you got a good idea of how do the movers and packers companies actually calculate moving costs. Obviously on top the costs under above mentioned cost heads, they will add some margin for themselves.
But even then when you speak to different relocation companies in India and give them same requirements, the costs that they would propose will vary. Different moving companies use different kind of packing materials and may have different process of handling. So the best way to find the costs of relocation or storage service is to talk to a few of them and then take the average as a starting point.
Obviously that's not the way to get most accurate estimates, but unfortunately that's how it is. Based on assumptions you can only get a ball park idea, never the accurate costs. And movers and packers companies are quite open to negotiate anyways.
Costs of movers for local and interstate shifting
I know, I have said above there are no rate cards, but still let me give you a ballpark idea of rates and costs of movers and packers agencies in India
Assuming you are looking for movers and packers to shift a 2 BHK house with items like (2 cupboard, 2 bed, fridge, washing machine, kitchen utensils, center table, 3 seater sofa and a few other commonly used goods like utensils, water filter etc.
It may cost around Rs. 5500 to 8000 to do a local shifting within the city. For same volume of goods, it may cost around 10000 to 15000 for interstate shifting depending on the distance between both cities from where you are moving to which city you are moving to. Again don't take these figure as an accurate estimates because you know, actual costs of movers may vary.
Similarly, if you want to move a small car (like an Alto or a Zen) from Kolkata to Delhi, It may cost you anywhere between Rs. 7000 to Rs. 95000 depending on the car carrier agency you choose to work with.
Hence I always insist on comparing rates from a couple of agencies before hiring the service.
Conclusion
Rates of movers and packers companies varies depending on several parameters e.g. kind of packing materials being used and worth of goods for which the insurance is to be bought, taxes to be paid etc. Volume of goods and distance (period in case of storage) are two of the major factors that affects the cost to hire movers and packers.
So next time when you want to find the cost to hire movers and packers in India, at least explain your requirements in detail to the potential movers and packers agencies and make sure to check rates from more than one company to find better rates for your shifting and storage needs. It will help you get better idea of moving and storage service cost and secondly, when you compare prices, you can at least be sure of taking an informed decision.
Thanks to the growing penetration of Internet, finding costs of movers and packers agencies is not difficult today. You can use ServiceSutra and other websites to find costs of best movers and packers in India very easily and that's not a bad idea given the rates could easily vary up to 20-30% among various relocation companies.
Hope this post will help you understand everything about cost to hire movers and packers in India and when you have to hire a mover and packer next time, you will try to get in to the details and understand how to find best movers at right price.
Have you relocated your home or office in recent past? How did you hired the mover and how much did it cost?
FAQs on hiring packers and movers
Is it cheaper to hire movers during the week?
Yes, it is cheaper to hire a mover during the week, than the weekends. Usually, people prefer to relocate during the weekend and public holidays. And as you may already know, that you can book movers well in advance, the movers that you want to hire may have prior commitments and hence they may increase their charges. At the end of the day, it's all about demand and supply.
Is it worth it to hire movers?
Yes absolutely. When you hire a mover to help you move and relocate, they take care of all of the tasks e.g. packing, loading, unloading, transporting with insurance and unpacking. They also offer certain value added services like re-arranging an temporary storage. So yes, they add a lot of value with their expertise and resource and they can easily take out all the hassles out of your move.
Can I hire movers just to load or unload a truck?
Usually, moving companies offer end to end service. But, that does not mean you can't book movers for just packing or loading or unloading. It's just that not every moving company near you will be interested in handling only packing, loading or unloading. But there are companies that offer stand-alone service like only packing.
How far in advance should I hire movers?
Ideally, the next day you know that you have to relocate. If you have a date in mind, you should immediately compare moving quotations and book a mover after proper research and evaluating their quotation. This will help you avoid last minute rushing and making decisions out of urgency.