Home sweet home – sweetness is an integral part of the home you run to after hard work at your office. Comfort is all that we seek and hence a clear notion always ticks inside our brains that more spacious a room, the more cozy you feel to be in it. Obviously, you need more storage space in your home. But with days passing by, a new home slowly begins to get cluttered with loads of stuff bought to run the daily household tasks and as a matter of fact, there is more of addition than subtraction. Hence it becomes a necessity to fit in the maximum amount of items without having to compromise a lot on the space.
But creating sufficient storage space in your home requires proper planning. If you are planning to do interior designing of your home and you are speaking with the interior designers then I am sure you have received some ideas on creating sufficient storage space in your home. But here are a few essential and amazing ideas that you can use to create more storage space in all of your rooms e.g. living room, bedroom, kitchen, passage etc.
Most people are into making houses with fewer rooms thanks to the high cost of living and emergence of nuclear families. Following are tips provided for a basic number of rooms that an average house would have and how to make the most out of the available spaces.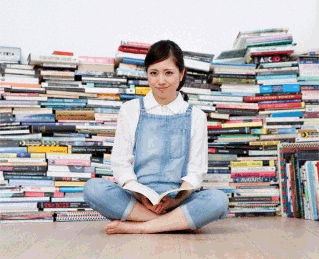 The basic framework rests upon mainly two principles viz- stacking and shunting. Here are some ways in which storage can be achieved with maximum efficiency yet make a room look spacious and not piled up.
Creating storage space just outside the house
A small cabinet can be made to keep the trash bins in a clean way, away from inquisitive eyes. It would look really decent if the trash for the day collected inside the house from time-to-time, emptied into that main bin cabinet at the end of the day. Picking them up and dumping them in the next morning into the trash van all at once will save more time.
If there is a garden outside the house, then a small hut can be made which would store all the gardening tools stacked up in shelves or hung from hooks on the wall.
Create storage space in the passage
Along the passage, coat-racks can be kept to hang coats or scarves when outsiders so that the outside dirt can be kept at bay from getting circulated inside the entire living room. A Mudroom bench is a useful set-up when it comes to keeping wet clothes, umbrellas. The outside weather conditions would be kept at bay this way. In return, house stays clean from any dirt carried in by the outsiders. This same mudroom bench can provide for shelves to stack in shoes.
Create more storage space in your living room
A living room will always have a sofa, a coffee table and a television set no matter what. Needless to say that sofas and coffee tables can be turned into covert storage ottomans. These places can provide excellent spaces for storing extra books that no other shelf in the house would be able to accommodate. A moderately sized wall-cabinet can be made to keep the TV, the CDs and magazines etc. If possible, racks to accommodate more books can also be made. A vertical stacking always saves more space than horizontal space but one should have a cabinet constructed according to the size of the room or it would make the same look very cumbersome.
The wall cabinets can also be an excellent place for keeping showpieces. In some cases, small niches can be carved out from the walls to put pretty little vases to make the room look decked up.
Creating storage space in your bedroom
This room requires the maximum space for storage. Choosing the right bed for the right kind of room becomes mandatory. The best thing to do is to customize a bed rather than buy a ready-made one. This would help in making the custom-made arrangements for storage. Drawers underneath the bed can make space for storing extra pillows, blankets and quilts and what not, even bedclothes!
Most people tend to have very indecent bedrooms with clothes piled up here and there so if you do not want to end up like one of them, better have a basket to throw in used clothes that would stack up until the next laundry. Hooks at less spotted places are good ideas to hang belts, scarves and other clothes that have to be rushed.
Knee-wall storages are by far the best option to store stuff like socks, lingerie and the like. It will not take up an extra square inch of floor space if cleverly fitted in the wall. These look like drawers and handy stuff like even watches or a few coins can be put in for quick pullout.
It is a good idea to make a compact study-table equipped with cabinets on top to keep the important books and files, stationary items, laptops etc. keeping it in a corner with provision of a lamp would save quite an amount of space in the room.
Storage space for your kids: Kid's room
Get a toy chest built in your kid's room to collect all the toys and keep them in one place. Almirah will always be there for their clothes and the toys too need to have their space. The same idea for study table applies for your kid's room as well.
Bathroom
A basket is a must inside the bathroom to keep the soiled clothes. Soaps, towels and other bathing items should be kept in a wall-cabinet to make the bathroom look neat and tidy. Wastebaskets should be put in there as well.
Storage space in the kitchen
Having a modular kitchen is the best solution to have a space saving kitchen and for happy cooking. A typical modular kitchen will have pullout drawers for keeping the crockery and cutlery, racks for the plates etc. some modular kitchens come with provision of microwave oven chambers below the gas oven on top. And everything will be right under the table top for cooking.
Alternative to modular kitchen would be efficient stacking of utensils, cooking items in wall shelves and cupboards.
Bonus tips on creating storage space in your home
Small to large plastic containers will always come in handy to store medicines and other daily use items. Magazine racks should be kept to store the same shunted in any suitable corner of the room. Each room can have a storage chest to add in any extra item that could not be fitted into the above-mentioned tips and tricks. Tools required for quick household repairing should be put into toolboxes to keep them in one place.
Over to you
With the use of these ideas and other self-improvisations, even a small house can become well organized yet not at all a dingy one. However, it should always be kept in mind that too much of storage furniture would be an overkill- that should never be the aim. Your Interior Designer and Consultants should help you in implementing these ideas.
Done interior designing of your home recently? Which of the above tips did you follow? How do you create storage space in your home?