Packing and moving of domestic household stuff may drive you nuts. I mean there are hell lots of things that must be planned and executed properly to move your household goods safely – either within the city or from one city to another city or state.
If you are planning to use professional packing and moving services then you are certainly on the right path. But if you have decided to get your hand dirty, and try doing it yourself then you have a challenging task at hand. A Real challenging task that require full proof planning, good understanding of some of the basic measures you should take while packing household goods, and then getting it all done to best of the standards like a professionally trained movers and packers does.
Some time you don't want to spend on hiring moving services and want to pack your household goods yourself and save the extra money that you have to pay to the movers and packers companies. That's perfectly a good idea.
However, packing household things can be tiring and time consuming, especially when you have to pack a messy house for moving. And therefore, it's always better to plan, prepare and then start packing.
So, before you finally get started with packing things, here are a few things you must consider to get it right.
In this post, I am sharing 5 most essential packing tips that will help you in packing of common household goods for moving within India. So are you ready to explore and understand how to do planning, packing and moving of domestic household goods? Let's get started then.
Start by putting everything together
Packing and moving could really be a fun filled experience if only you pre-plan everything when you have time. Here's how to plan;
Make a list of major items that you want to move.
Check if you would require a carpenter or an electrician to disassemble any modular furniture or to detach light or air conditioner?
Look around to see how many cartons etc is already available and what other packing materials will be required.
What size of truck will be needed and from where you will be hiring one?
Also note down the list of other sensitive or fragile items that may need special packing.
Here's what you should have for packing
Best thing about hiring a professional movers and packers company is they will be taking all of the hassles and do everything possible to help you. They bring packing materials, experienced labor and they will be packing everything.
But since you have decided to do it yourself, here's what you may require depending on the goods that you want to pack and move though.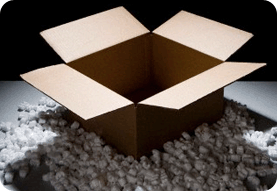 A lot of carton boxes of different size and capacity
Wardrobe box to pack clothes
Packing tapes for sealing the boxes and binding the cartons to give it support.
Bubble wraps, packing paper, old newspaper etc
Marker for labeling
Obviously, you can procure all of these goods, but cartons can be arrange otherwise (using Jugaad technology J in India) from neighborhood grocery shops.
But remember not to compromise on good quality packing materials. Using thinner boxes or cheap tapes could ruin your experience and you may end up breaking or damaging everything.
Packing tips to pack smaller items
Here's the real task – packing of items. Before you start packing, remember that it's easier to handle less number of boxes than many. So try and keep the numbers of boxes to minimum. You can do so by packing logically i.e. wrap smaller items and put it inside the larger ones. Now wrap larger ones and put it into the box. You save lots of space that way. But please be cautious to not over pack a carton box else it could not hold the weight and get damaged and you'll end up breaking your goods.
Needless to any fragile items must be wrapped properly using bubble wrap sheet, packing paper, tissue paper or new paper if needed. Using old newspaper should be the last choice to wrap, but it's good for cushioning.
Start by packing items that's lying since long and you don't need to use them. Items that you use should be packed at the end like bed, pillow etc. Other smaller home appliances like mixer grinder or music system should be packed in their original boxes if available or else wrap them well and pack in a suitable size box and label it as fragile.
Heavier items can be simply wrapped and packed in the cartons but remember to check the weight because you have to carry them later on. So just find that perfect balance and you are good to go.
Packing tips for packing of heavier items
Heavier items like fridge or dining table can be tricky. Wrap them using carton sheets, bubble wraps or foam and tape it. If there is any detachable part like legs etc then detach it and make sure to keep the nuts and bolts safely. For furniture with glass top like center table or showcases, if it can be detached then detach and pack the glass separately.
Washing machines should be packed carefully. Make sure to local the drum in case of a front loading washing machine. For other you may like to put some clothes inside to balance the weight so that the drum doesn't move while handling or transporting.
If you are moving a wardrobe then make sure to vacate it. But you may leave smaller items inside the drawer, but if you do so then make sure to seal the drawer using packing tape.
Packing of clothes, bed and curtains
If you have arranged card board wardrobe with hanger then it's just perfect for packing of clothes. Else you may pack your clothes in carton strong boxes. Stack folded clothes properly in the box and remember to check the weight of the carton while stacking and don't over pack the cartons. Curtains, sofa covers etc can be packed in cartons too. Fold your bed and carpet and tie it safely with a rope. Mattress can be wrapped using plastic sheets or carton sheets and taped properly. You can use these items to provide cushioning on the truck at the time of moving.
Over to you
Irrespective of how much you prepare, there may be a time when you will feel like irritated, but that's just okay. It's a complicated process and you ought to have patience to get it right. Packing is not complicated if you know how to do it and have access to required packing materials. Have fun while packing, take snaps and share it on Facebook for a change 🙂 and obviously you can share this post too.
How did you manage to pack domestic household, goods while moving a house?