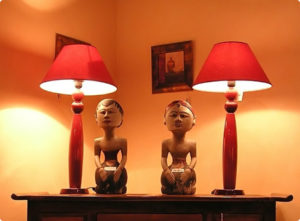 You will be amazed to see how the look and feel of your home can be transformed using right set of home decor accessories. Not only the look and feel, but right set of home accessories can dramatically improve the functionality and comfort too. There are various types of home decor accessories that we buy to accessorize your home. When it comes to home decor, we want our home to look good, well furnished and luxurious like the rooms of a hotel. At times, we end up buying wrong home decor accessories and at other times we easily get bored with the existing decor. Accessorizing and decorating your home is not difficult when you know a few basic things about home decorating and furnishing.
Here, in this post, I am going to help you decorate and accessorize your home using right set of décor and accessories. Essentially these home decor accessories are the must have for. Decorating your home can be a very exciting task and full of fun. I enjoy it tremendously, the more you enjoy the work, and the better the result will be. Trust me. Do not consider decorating home as a must-do tedious job. Decorating home is a creative task, where you are working to make your dream a reality. And in this journey, I will be your continuous guide.
13 must-have home decor accessories for your home
For decorating home, there are some absolute essential accessories, and without them you cannot do anything. These accessories will serve as ornaments and will enhance the beauty and the glamour of the home. Some of these accessories are just for decor purpose and others are functional. Let's take a look at it;
13. Flirty cushions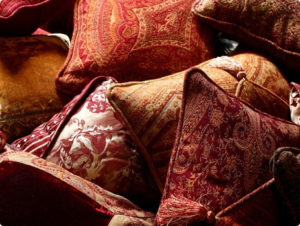 The cushions are like smaller pillows, and they can be of various shapes and sizes. Some are square shaped, or circular. You can place them on the couch or the sofa, to make the room more appealing and cozy. You can match the cushion colours with the wall or the sofa, and also go with contrasts.
Bold cushion colours add a wow factor to the room. For example, if the sofa is a five seater and cream colour, then you can place 5 cushions there of various colours , like cherry red, golden yellow, deep blue, popping pink etc. This will add a colourful texture to the room as well.
12. Floor attires
You can leave the floors bare, as you think is normal. But for that amazing look, prefer the carpets or the rugs. Do not cover the whole floor with carpet, but cover some portions. If the room is large then a large carpet, and a small one for a smaller space. Go with any kind of carpets you want, multi colored carpets look nice, and you can match the cushion colours and the carpets if the colour of the walls and the sofa is neutral.
11. Window accessories
You may think what window accessories are; just hanging a curtain is good enough. But, here I will disagree. The window accessories are minor items, but can add great value to the room. Add tassels to the curtains, colourful tassels. The curtains can have tie backs, so that the room looks elegant when the curtains are tied back. You can use arm rods as tie backs, or come curtains come with readymade tie backs. If you have any necklace that you do not wear now, you can use that too for tying the curtains. This will add a bohemian flavor to the room. There are some Rajasthani handicrafts, like the beads which often hang with the curtains to make it look interesting.
10. Lamp shades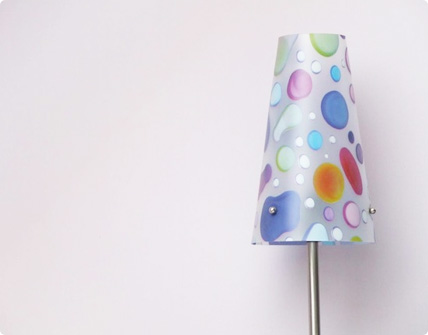 The lamp shades are must. This is all I can say. Yes, the lamp shades are absolutely necessary while you are decorating your room. There are several kinds of lamp shades; some are of modern styles, while some of classic and traditional styles. Some are long, that can be placed on the floor, while some are short and can be placed on the table tops. Purchase any kind of lamp shades and place it in your room. For sitting room, you can select long shades that can stand on the floors. One such shade beside the couch will serve as a reading light too. You can place the short lamp shades in your bedroom.
9. Mirrors
Mirrors can do absolute magic in your room. How? The mirrors will reflect the lights, and will make the room bigger, brighter and more spacious. You can hang a mirror in your bedroom, or sitting room, or dining space and see the wonder it does. See it yourself.
8. Some life
Amidst all the concrete and the lifeless objects, it is advised to add some life to the room. Fishes or the plants can do the tricks here. Keep a fish bowl if you do not have space or budget for an aquarium. Keep some potted plants in your home, like in sitting room or in bed room. If you are worrying that you have to take care of the plants, then let me say you, that there are artificial plants who look almost like the original ones. You can go for them too.
7. Books
The books are man's best friend, they can give you knowledge, and also they can add to the beauty of the room. Install a bookshelf or a book cabinet for keeping the books of various colours and the sizes. You can keep the books randomly to make it look interesting and casual.
6. The door knobs
The door knobs are the tiniest of items and you often tend to give them less importance. The door knobs can become hazy and discoloured due to regular use. Clean them properly so that they look shiny. There are various kinds of door knobs available in the market, choose one according to your choice. The knobs are not only limited to the doors, but also the windows, furniture, cabinets etc.
5. A center piece
It is better not to keep the table top bare, be it the centre table, or the dining table, or the kitchen table. Keep some centerpieces to define the space. You can keep a vase of fresh flowers, or a wicker basket of fruits, or just an antique piece. This will help you to define the space distinctively.
4. Keep some visible open space
When you are decorating the room, arrange the items in such a way so that some space is visible and open. Open space give the impression of a bigger and a clutter free room.
3. A welcome mat
Place a welcome mat in front of the main entrance. This is a very cordial and warm gesture when someone is coming to your home. As the mat is placed near the entrance, it tends to get dirty. But, clean it regularly. A dirty mat gives a very poor impression.
2. A painting
If your wall is bare, and you do not know what to do, the hang a painting there. It can be any painting of your choice, it can be an image of a hand drawn art, or some family photos properly framed, or some posters, or some quotes, or some classic art by Van Gogh or Monet. A tapestry work on the wall is also a good idea.
1. A vacuum cleaner
You may be thinking why I mentioned about this appliance. This is a an appliance which may not enhance the beauty of your home if you keep it like a show piece, but it will surely add to the beauty of the room if you use it. Nothing is better than a clean and tidy home. You must have a vacuum cleaner to clean the items of your home, the curtains, the carpets, the furniture etc. A vacuum cleaner is must if you are planning for an awesome home.
To conclude
These are the thirteen essential home decor accessories that you can't live without. You may think 13 is an unlucky number, but I will say it's not. It's rather useful number as you can make your home look gorgeous by following these awesome points. So, you are done reading the article? Great, now get up and start decorating your home! 🙂