Google plus have rolled some new features and also changed the layout of the overall profile and business pages. New feature allows you to upload a cover photo similar to Facebook cover photo.
Size of the Google plus business page cover photo should be 940 X 180 Pixels. Cover Photo will appear as background and your main profile picture will appear on top of it in right hand side corner.
While uploading Google plus cover photo, upload tool allows you to crop and re-size the image. Allowing to re-size and crop image is a nice feature, but for Profile pictures if you try to upload image that is wider in dimension, you will have a tough time re-sizing it.
Google plus cover photo gives you two options, or templates as they call it. The default template allows you to upload one Wide cover Photo. Second template allows you to upload five Smaller Pictures, apart from your profile picture.
Look at the example below to get an Idea
Standard Template with One Cover Photo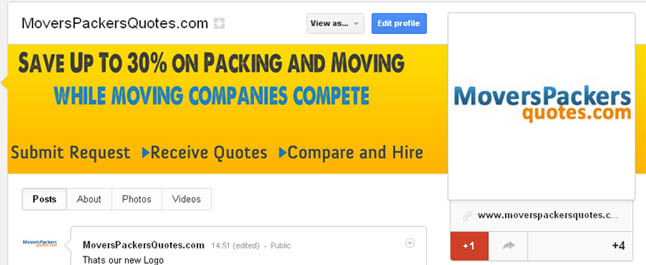 Alternate template with multiple Photos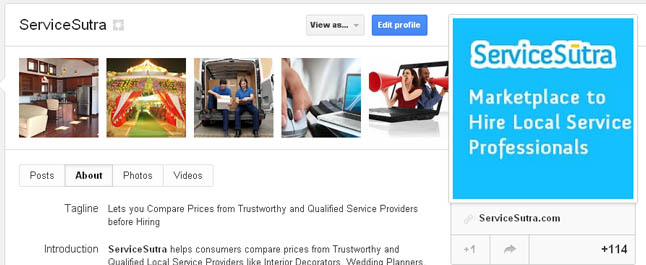 Go ahead and upload new Cover Photo for your Google Plus business page and your personal profile pages.