Hiring a professional interior designer make sense because they are professionally trained to convert an empty space into a wonderful livable home. They know how to utilize space and make it aesthetic and functional according to our standard of living and lifestyle. They never run out of creative ideas to design and decorate our home or office.
Or maybe you have done lots of research about look and feel of your space and almost know how you want your home to be designed. But you may still need a professional interior designer as a creative master, who can guide you through the project.
At times we don't feel like spending money on Interior designers and rather prefer to buy standard furniture and products available in the market. We assume it would cost lots of money if we hire a professional interior designer but that is not true.  When you collaborate with an interior designer carefully, it could save a lot of money and you will get exactly what you are looking for; not the generalized stuff. You just need to deal with them tactfully and take money related decisions carefully and you can get it right.
But what if you end up hiring an interior designer who is comparatively new and lack resources to execute your interior designing projects? What if they can't meet the standard you desire? Before hiring an interior designer, there are two important questions that you have to ask yourself.
What do you want it to look like and how much do you want to spend on your interior design project. Once you have figured these two things out, you'll be ready to begin the process of hiring a designer.
I have worked with several interior designers in the past and I always struggled while screening them. I didn't know what to look for and what should I ask them, but today I know what is to be asked and how to screen an interior designer before hiring. In this post I am going to give you a good overview of everything that matters when choosing an interior designer for interior works at your home or office.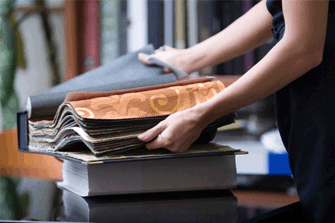 So are you ready?
5 Things you need to know before hiring an interior designer
If you had a clear vision of what you wanted, you wouldn't need to contact an interior designer. But if you need their help and suggestions, then make sure to go through certain things before hiring them.
Hire the perfect one
Hire a designer whose service fits your needs. If you want to renovate your house then hire the one who excels in renovation. And if you want to design a freshly constructed house, hire the ones who are good at designing a fresh house or apartment. You should always select an interior designers based on their specialty and quality. There are some designers who master in a specific room decoration. So if you want to renovate or designs your kitchen, call a designer who is excellent at kitchen designing.
Research beforehand
Before hiring interior decorator, do a bit of research work on the type of designs that are booming in the market, and then hire one who is good at that. A little bit of research will also help you to determine the budget. Do your research by talking to your relatives, neighbours and friends, who have already renovated there home or apartment. Talk to them about the designers they had hired, and the amount that was spent on designing.
Fix your budget
Before starting off with designing your home, please determine the money you are willing to spend on the entire process. You need to be straight forward with the designer. Please do not show "beating the bush" attitude. Decide a budget and be happy and willing to spend the money you have budgeted. If you wish to give your rooms a hi-fi look then do not hesitate in spending money. The better you want the more money you'll have to spend.
Know about the designer
Know whether the designer just gives out consultation, or does everything that is required in the designing process. Different designers charge an amount based on different things. Some charge an hourly fee, plus a markup for handling the purchase of furnishings and materials. Some provide access to a discount on retail purchases. A few designers simply bill by the hour with no purchasing services offered. Some even ask for a fee based on a flat project. You just need to carefully choose the one whom you feel is right, and within your budget.
Clarify roles and responsibilities
Before starting your project on house renovation, it's important to know whether the interior designer is ultimately responsible for meeting delivery timelines. It is always better to spend on the one worth it.
Over to you
To get a professional opinion on how to transform your space, it's crucial to call or hire an interior designer for their expertise suggestions. Discuss your requirements and expectations with them, and you'll see their creativity will give your home or apartment a magical look.