Packers and movers companies in India offer services for end to end home relocation in India. Whether you have full load of materials or want to move just a few essential household goods, you can avail relocation services for home relocation in India. Moving and relocation companies in India have professionally trained team of executives and labor who execute the overall relocation process for their customers.
Lots of planning and preparation is required for successful and hassle free home relocation in India. Since the ultimate goal is to get all of your household articles packed and moved safely and in cost effective manner, you can't afford to go wrong in planning and booking movers for home relocation in India.
You know what, there are certain things which are beyond our control and hence things may not always go as planned. It requires lots of coordination between various entities that is involved such as you, team of labor at loading and unloading point, driver, insurance agency etc. That is where adequate planning and preparation will help you immensely.
There are lots of things that must be considered during home relocation in India and I am going to give you a full overview of the process and share ways to get it all done in hassle free and cost effective manner.
Hassle free ways to do home relocation in India
There are a lot of things that need your attention for a hassle free home relocation in India. This reference guide will most likely answer all your questions related home relocation in India. This reference guide should also help you in understanding the end to end process of home relocation in India and help you avoid many mistakes that you may make intentionally or unintentionally.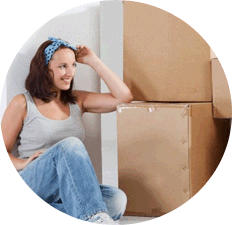 Home relocation in India: the process
As you know movers in India offers various services such as local and long distance home relocation, storage and warehousing, vehicle transportation and pet relocation services. These relocation companies have a huge branch network or associates across all of the major cities who work as lesion office.  Out of those many services, home relocation services are the most popular ones and have higher demands. In this post we also want to focus on home relocation in India primarily.
I need to clarify one more thing i.e. you should not get confused and assume that movers and packers and transporters are same. The fact is they are different. Transporters and packers and movers companies are in to two different verticals. A packers and movers company specializes in helping you relocate your household materials and they do the entire packing, labeling, loading, insurance etc. But a transport company does not do all that. When you have packed everything and you just need to get it transported by any means from one city to another, you can send it using a transporter (transportation service provider) irrespective of the size and volume of materials.
Transporters are good to send smaller consignments which are not fragile, like sending a bundle of some heavy equipment which is already packed.  Also transporters won't come over to your place to pack and pick your goods. You have to pack and carry it to their warehouse or the loading point as they call it. They will transport your goods for a fee and unload your parcel at their godown from where you have to arrange local transportation.
Packers and movers or relocation companies do everything to ensure a hassle free home relocation experience for you. When you hire a relocation company for home relocation in India, they will pack all of your household goods (large and small), and get it transported to your new home and even assist in unpacking and re-arranging. They offer end to end home relocation experience.
5 ways to hack home relocation in India
You have decided to hire a relocation company because you trust their experience and expertise will help you relocate smoothly. But what if you end up hiring a relocation company that does not have the experience of handling larger shipment or one that don't have an associate to unload your stuff at unloading point. There are many things that matters and should be considered before hiring an agency for home relocation in India.
Here are the top 5 things that are going to help you hack the entire process of home relocation in India.
#1 Plan everything in advance
One of my friend who have just returned from the US after staying there for a couple of years told me that you know what mate, in the US, if you have to hang a painting on the wall, people will take a paper and pen and start planning. They'll take measurements, note it down, analyze the thickness of the wall, weight of the painting, direction of the light and do everything possible to fin best position to hang the painting on the wall of the living room or bedroom.
But in India, if we have to hang a painting, we will find a nail of any size and hang the painting in a suitable position. May be while doing so, we may end up damaging the wall or do something wrong.
I know this post is not about how they hang paintings on the walls and how we do it. But the point that I am trying to make is if you want to avoid any hassle during home relocation in India, you ought to have a good plan in place. If you have a plan in place, it would be safe to assume you have overcome more than 50% of the hassles involved in relocating in India.
Some of the key things your planning should include are hereunder;
Schedule dates for all important activities like finding movers, date of packing, date of transportation, date of delivery and so on.
Allocation of pre and post moving budget.
Book tickets for your family.
Finding new home in the new city you are moving to (long distance move)
Don't restrict yourself to only these key things. The whole idea of planning is to end up making a checklist or thing to do kind of a list so that you can monitor and track every activity during home relocation in India.
#2 Review your inventory twice to make it right
If you look around and take a good look I am sure you can find certain items that are not in use. It may be a broken DVD player or that old bicycle of your kids. Packers and movers companies are going to charge you for every single item; large or small. There is a cost associated with all of the materials; costs of packing, handling and transporting.
Or there may be an extra piece of furniture that you may not like to carry because the new home may not accommodate it, or you may not require them in near future. You can obviously use storage service to store such items, but there will be a cost of storage services too.
Having said that, I don't want you to leave the essentials, it is more about getting your inventory right so that you can get hold of a relocation company and get your goods packed and shifted in budget. Go ahead and prepare a detailed list of all of the items you want to relocate.
#3 Are there any household goods that can be sold?
If you follow step two above and you determine to leave certain unused or excess household goods then you may like to sell them out. Online classified sites are working like wonders these days. You can take snaps of all such materials and post it on classified sites like quikr.com or olx.in or whichever classified site you like the most or use. But expect it to take up to two or three weeks before you finally sell it out. Very recently we relocated our office and had to sell most of the old furniture and we noticed these online classified site works well. You can give it a try too.
Selling such items will certainly decrease the load and it's a good opportunity to make some extra bucks that you can spend in paying re-locators for the home relocation services.
If you don't want to sell such extra items, then you can give it to a charity or an NGO in your city. You may also like to give it to a friend or a relative staying in same city and subject to they need them. There is no harm in giving it to someone who need it for free and ear some good karma by doing so.
#4 Compare movers for home relocation in India
Once you have got your inventory sorted and have a list of things to shift, you are good to approach movers and relocation companies in your city who offer services for home relocation in India. relocation companies are mostly available across all of the cities like Delhi, Gurgaon, Bangalore, Hyderabad, Pune, Mumbai, Kolkata etc. Also any movers and packers company can travel up to 100 kms or so to serve their customers. So even if you did not find a home relocation company in your city, you can search for a service providers in the nearest major city and they may help.
For safe and successful home relocation in India, you ought to deal with a mover who is capable, well connected and have best tools and equipment in place. Secondly, relocation service providers in India does not have any standard pricing policy. Rates and charges of home relocation in India depend on several factors and varies based on circumstances as well. So be a little smart when comparing and negotiating with mover.
Comparing gives you that advantage. As you evaluate offers from trusted service providers, you get to understand the process and associated costs. Obviously it makes more sense to take an informed decision over choosing a mover based on random search and without any verification.
#5 Discuss the process and terms of service
Apart from the basic costs of packing, loading, relocating, unloading, there are other associated costs that a home relocation company may charge you. So if you are moving from one state to another state, there may be an octroi tax. Service tax will be charged anyways. There are other petty expenses like toll tax.
Insuring all of your household materials while moving it from one city to another is a must to do thing and you should not compromise on that. No matter how carefully a human being is handling everything, there is always a possibility of a human error. And that one error could cost you a lot.
So always insist on insuring your goods. Cost of insurance may be included in the quotation that you have received, but just double check to be sure. If it's not included, then insist on finding out the cost so that you get better understanding of the costs for entire packing and home relocation.
The idea is to understand all of these costs heads and take a call accordingly. If the potential movers and packers company is talking about lump sum cost, then you should insist on detailed breakup against each service.
This will help you avoid any future dispute and ensure that you are aware of all costs for the full home relocation service. Understand everything from total cost for relocation services to payment terms before finalizing an agency for home relocation in India.
Over to you
No doubt, the process of home relocation in India is not very simple but it's much easier when you know everything well and pay attention in finding and choosing a relocation company. Relocating a home in India is not easy especially when you do it without planning. No matter whether you are relocating of your own or you have decided to hire a relocation company, you ought to be a little smart and involve yourself in the process. But if you plan and schedule everything when you have time in hand, you can certainly avoid lots of hassles and get your home relocation done without any hassle and in cost effective manner.
And if you plan to book movers for local or intercity home relocation in India then tell us your need and we will be happy to introduce you to a couple of movers who are competent and available.