Do you want to store household goods for a few months in safe and secured storage facilities in Gurgaon? There are many storage facilities in Gurgaon where all types of household goods and furniture can be stored safely. Storage facilities in Gurgaon can be rented for any length of time. Right from household furniture to home and kitchen appliances, you can store all types of household goods and items.
Household storage facilities are offered by most of the packers and movers companies in Gurgaon. But since you would be storing your goods for longer period of time, essentially you should just double check and ensure that you are dealing with the most efficient and affordable storage service provider.
Storage and warehousing companies in Gurgaon would charge you based on the volume of goods and length of time for which your goods will be kept in the warehouse. When you hire a storage service provider for full service, they will come over to your home and do the entire packing.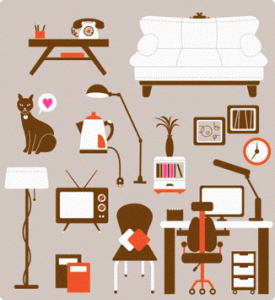 Packing of household materials is to ensure that when your goods will be kept in the warehouse, it does not get damaged and remain dust and dirt free. So while hiring storage companies, you should insist on packing your household materials to ensure it remain clean and dust free.
How to find and hire storage companies in Gurgaon
You can find contact numbers, address, reviews etc online for storage service providers in Gurgaon. But finding all of the relevant information at one place may be a challenge. Since storage services are usually for longer length of time, it makes sense to choose a service provider who is cost effective and who can ensure safe and secured storage of goods.
If you want to store your household goods for a few months in a safe and secured storage facility in Gurgaon then here's how to go about it.
Prepare the list of goods you want to store in the storage facility.
Find a few of the best storage companies in Gurgaon
Give them your list and ask them for a quotation for the length of time you want to store.
Compare rats of all of the storage companies and then take a decision.
Storage space can be rented on monthly basis, but you can make full payment for the period and if you want to extend it for a couple of months then that's possible too.
Ideally you should compare a few of the offers before taking any final call on selecting a storage facility and an storage service provider to store your household goods in Gurgaon.
While evaluating storage facilities in Gurgaon for storage of household goods, you should keep following things in mind;
Since your goods are supposed to be packed before storage, ensure that costs of packing is included in the estimate or offers made to you.
Meet all of the potential storage service providers and discuss everything in detail including the cost of transportation both ways.
It's better to discuss the transportation costs both ways i.e. from your home to warehouse and warehouse to home.
Also check the fire fighting and other safety measures at the facility.
Insurance of goods during the period of storage is also important.
Summary
Household storage facility in Gurgaon can be used for storage of all types of household goods and articles. You should always compare prices from trusted storage companies before taking any decision about hiring one of the service providers. While negotiating and evaluating the offers, be practical and reasonable while evaluating offers. The lowest offer may not be the best offer all the time. So evaluate everything and take a call accordingly.
If you are unsure about where to search and how to compare and hire top storage service providers in Gurgaon then simply post your storage and warehousing needs to receive calls from trusted storage companies in Gurgaon.