I am sure you know that movers and packers or moving companies offer home relocation services in Delhi. But ever wondered why it is so that different movers charge differently? And what are the key parameters they use in calculating the costs and estimates for home relocation services in Delhi? Why it is that the cost of intracity home relocation is way less than the cost of intercity or interstate home relocation in Delhi, even if we consider the costs involved in actual transportation? We receive various types of questions, both logical and dumb ones and in this post I am going to give you a very good overview of everything worth knowing about home relocation.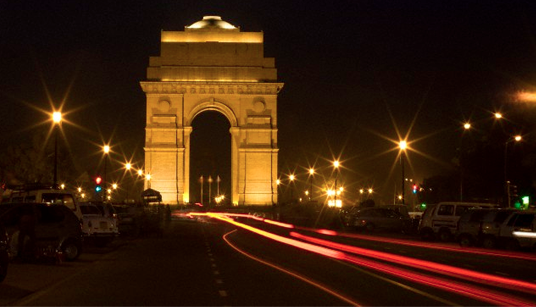 And I am writing this post in the form of question and answer to make it easier for you to read and find answers for the specific question that you may have with regards to home relocation services in Delhi.
Basic overview of home relocation services in Delhi
Relocation services may be required for various reasons, such as;
To move entire household articles within Delhi
To pack and move domestic household things from Delhi to other city/state
To relocate office
To move car and motor bikes or scooty
To pack and move heavy industrial goods and equipments
And there may be other purposes like sending just one fridge to your native place from Delhi and so on. Packing and moving all these goods on your own may not always be possible and hence there is a need of professional help from movers and packers. Movers and packers are basically well equipped agencies who help us in relocating things that usually can't be shipped easily through a courier company. The way courier companies and logistic agencies help you in sending small parcel and documents (intercity or intracity), you can use movers and packers to relocate heavier household goods, office items, car, bike and industrial goods etc.
What is intercity and intracity relocation?
When you wish to move locally within the city that is intracity home relocation. Intracity relocation is mostly relevant for shifting of domestic household articles (household shifting) and shifting of office goods like furniture, desks, computers etc (office relocation).
Intracity relocation is when you are moving outside of the city/state. For example if you have been transferred to Pune from Delhi then you would like to pack and shift all of the household articles, car, bike everything and that is intercity relocation.
What are the charges for relocation services in Delhi?
As you know, types of resources required and effort would vary depending on the kind of relocation needs you may have. So if you are relocating within Delhi from say Dwarka to Rohini area or to another locality in a nearby city like Faridabad or Noida then the cost will be different than when you are moving from Delhi to Pune.
Similarly, when you want to move just a few heavy home appliances such as TV, Fridge, Washing Machine, Box bed and a sofa set, cost would be different if you add more items in the list like microwave, water filter, mixer grinder, dining table, chairs, kids bicycle, scooty, car etc.
Usually standard intracity city/local home relocation services may start from Rs. 6000.00 and go up based on various parameters. Similarly an interstate/ intercity relocation for a fully furnished 2 BHK may starts from Rs. 15000 and go up based on distance and volume of goods.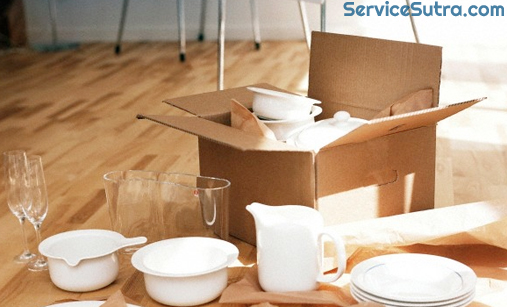 How do I find rates of movers for relocation services in Delhi
Easiest way to find rates of movers for home or vehicle relocation services in Delhi is to use ServiceSutra among other ways such as finding and calling movers individually to enquire about their rates and charges. Other ways to know rates could be search on google to find contact number of movers based in Delhi and then call them to ask about their rates and charges as per your needs.
Since rates of movers for relocation may vary from agency to agency, it's better to enquire from a couple of agencies before hiring. It will help you in understanding the process and get better idea of rates and charges as well.
Why there is difference of rates between movers in Delhi?
Difference of rates between movers in Delhi is because of the resources they have and the quality of overall services. For example, a mover who is well connected and resourceful and offer good quality packing and transporting service may charge you a little more than the agency that are comparatively smaller and new and have less overhead. Similarly quality of packing and packing materials is the other reasons for difference in rates of movers in Delhi.
What's included under relocation service?
Typically it all starts with a survey (on phone or physical survey) to assess the requirements and efforts. After surveying, the movers will submit estimates for relocation services. Once you agree, both of you can mutually schedule the dates for packing and shifting. Typically the full service should include packing, loading, transporting, insurance and unloading on delivery.
What about safety of goods while relocating?
This is one of the key concerns for anyone relocating household goods or vehicles. How would you ensure that your goods are in the safe hands? There must be a mechanism right? Well, there is. Movers and packers move your good with insurance (Transit or full service and you can read more about it here). But it's your responsibility to check with the movers and ensure that the quote is inclusive of insurance and that the good are insured against any damage in transit.
But unfortunately many of use avoid insurance for intracity relocation and that can be terrible. Chances of damage is more or less same irrespective of whether you are relocating locally or moving out of state and hence it's important to talk about insurance even in case of local shifting. Costs of moving insurance is just 1.5% to 3% plus service tax and if you look at it, it won't be a lot of money.
Can I use movers to relocate single items locally in Delhi?
We receive this question most often when someone want to relocate a fridge from one side of Delhi to the other side. Unfortunately, mover's services are not best suited for such needs and it's advised to use independent man with van people for such relocation needs. Relocation services that movers and packers offer are best suited when you have at least a few heavy items. It won't be cost effective to hire movers to send single items like a fridge or a washing machine or just one cupboard. But if you want to relocate all three of them together, it will certainly make sense to use mover's services.
What if I just want to relocate a car or a bike from Delhi?
Movers can be used for car transportation from Delhi to elsewhere. There are specialist car carriers as well who only transport car or you can use movers services the one you hire for home relocation needs. If you want to move only bike, you can still use movers services, but then it may time depending on the route (destination where you want to move it). To address your safety concerns, cars are also insured against any transit damage.
Do they send car and household goods in same truck?
No. to transport a car, they use car carrier truck (open or closed carrier). Car and household goods will be transported separately in different trucks.
When is the right time to start looking for a service provider?
So the right time is the moment you decide to relocate. Usually it's better to start early and schedule everything from surveying to packing, transporting and delivery. If you are start the process in the last hours, you may end up paying more or hiring mediocre service providers.
Over to you
Relocating a home, office, car or bike involves lots of complexity. There is so much of uncertainty and hence it's important to pay attention to detail. But if you research well, enquire a couple of agencies, compare rates and profile before hiring a mover for your relocation needs, you will get it right.
I have tired and answered most commonly asked questions but if you have any specific question or think I have missed something, feel free to comment below and I will be happy to update this post.
Hope you find it worthy and if you liked reading this post, kindly share this post and help us spread the word!