Last month a friend moved from Barrackpore, North Kolkata to Siliguri. Probably, this was the first home shifting his family was doing. I was quite involved and tried to help my friend. Only when they left and got settled in Siliguri, my friend called me to say thanks and told me how they end up spending way more than what he could have on home shifting. His dad was absolutely gutted, as he was not expecting it to be such a costly affair. Home shifting is like that only. If you don't plan it do it right, not only you will end up spending hell lots of money, but you may also pack and move lots of stuff that you actually don't need.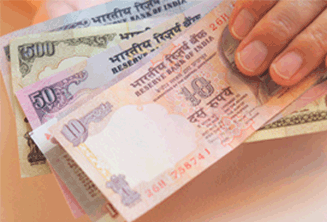 I am writing this post based on his experience and suggestions made by movers and packers companies during his home shifting and hope when you shift your house, you will be able to get it done without spending lots of money.
Here's how to save money on home shifting in India
Saving money is an art and if you are serious about it, you can find ways to save money on almost anything you do. Trust me. I am not joking.
If home shifting is on the cards and you are planning to do it soon, then I insist you check this post till the end and you will be able to save money during home shifting.
Do it yourself approach for packing
You are surely better of trying to move some of your valuables by your own. The reason I'm saying this because this will not only save your money but also this will secure your valuables' safety as well. For an instance, if you want to move your refrigerator, television, bike or some other heavy materials; you have to hire someone. But in case of lighter items (fragile items), you can do it by yourself. The only thing that you have to care for is-be extra cautious. You may use bubble paper, Scissors, tape, various size boxes while packing. This will save lot much money.
Double check what you are moving
When you are shifting a house after years, chances are there is plenty of stuff out there that you are not using but you have still kept them like an old DVD player or old audio player that have to be repaired before you can use it? It is pretty much simple, isn't it? The less you carry, the less will be your expenditure. Try and get rid of any such unusable goods and appliances that you don't plan to use. For an instance, you can sell off some of the stuffs like Refrigerator, television, washing machine and other heavy stuffs (You can always buy them new after shifting). This will not only bring some money to you, but also it will help you from spending some unnecessary money. It really works like wonder. So try out this method for sake of saving money while shifting.
Take professional help
Don't hesitate to take professional help from people who know how to pack and move goods safely. And when hiring a movers and packers, just double check to go with the best option available. Some time we end up hiring mediocre and inexperienced movers and packers and then later regret because of damages. Not only it hurts, but it may turn out to be more costly than hiring a professional movers and packers company with right credentials and experience. Not only they help with packing and shifting but they can also guide you in the right direction.
Don't go shopping ahead of home shifting
Believe me it can't get worse than this, if you are planning to shop before shifting. Remember my friend I talked about in the beginning? They had just purchased a king size wooden bed and dining table before moving. As a result we had to shift them in our new location, and the outcome was terrifying; as it took double expenses for transportation. However, you don't commit such mistakes. Refrain yourself from shopping prior to the shifting. The reason I'm saying this, because you can always buy new things after shifting. Then why should you extend your expenditure list by shopping prior to the shifting? So be clever and take the right decision.
Time it wisely
If you are staying in a rented room and you are not done with the lease, then don't even think to break it early. The reason I'm saying this, because it can lead you to certain disaster from losing your deposit to having to pay your rent even after shifting. So if you can afford to stay in your rented accommodation, until lease gets over; then you are better of waiting for it to get over. Secondly, when you move during the weekend, you are more likely to spend more on movers fee than when you are moving during the weekdays. Similarly when you move during the peak season, cost of movers and packers will be higher than when you shift during off season like August to December.
Over to you
If you are planning to shift your house and concerned about costs of home shifting services in India, then just try using some of the techniques mentioned above and I am sure you will be able to do home shifting much efficiently and without spending lots of money on it. I would like to tell you that when choosing a movers and packers, just keep some of these points in mind and you should be fine.
Make sure that they are affiliated to an authentic institution.
Ask them to visit your house.
Get the estimated expenditure.
Visit their past record.
Do they have expertise to do so?
Hope you will save more on Home shifting next time.  Happy relocation!